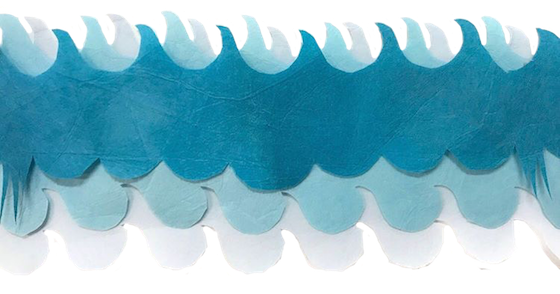 _______________________________
Audre Lorde asks:
What do we want from each other
after we have told our stories
. . .
Whom do we need in order to help us grasp the truth that lies in wait (for us, for others) in our story but that alone we do not have the strength to grasp? Who can help us, or enable us, to survive our story?
What Does a Woman Want: Reading and Sexual Difference by Shoshana Felman
_______________________________
"a spinning thread of connection" from What Remains by Maggie Stetler, Waves: A Confluence of Women's Voices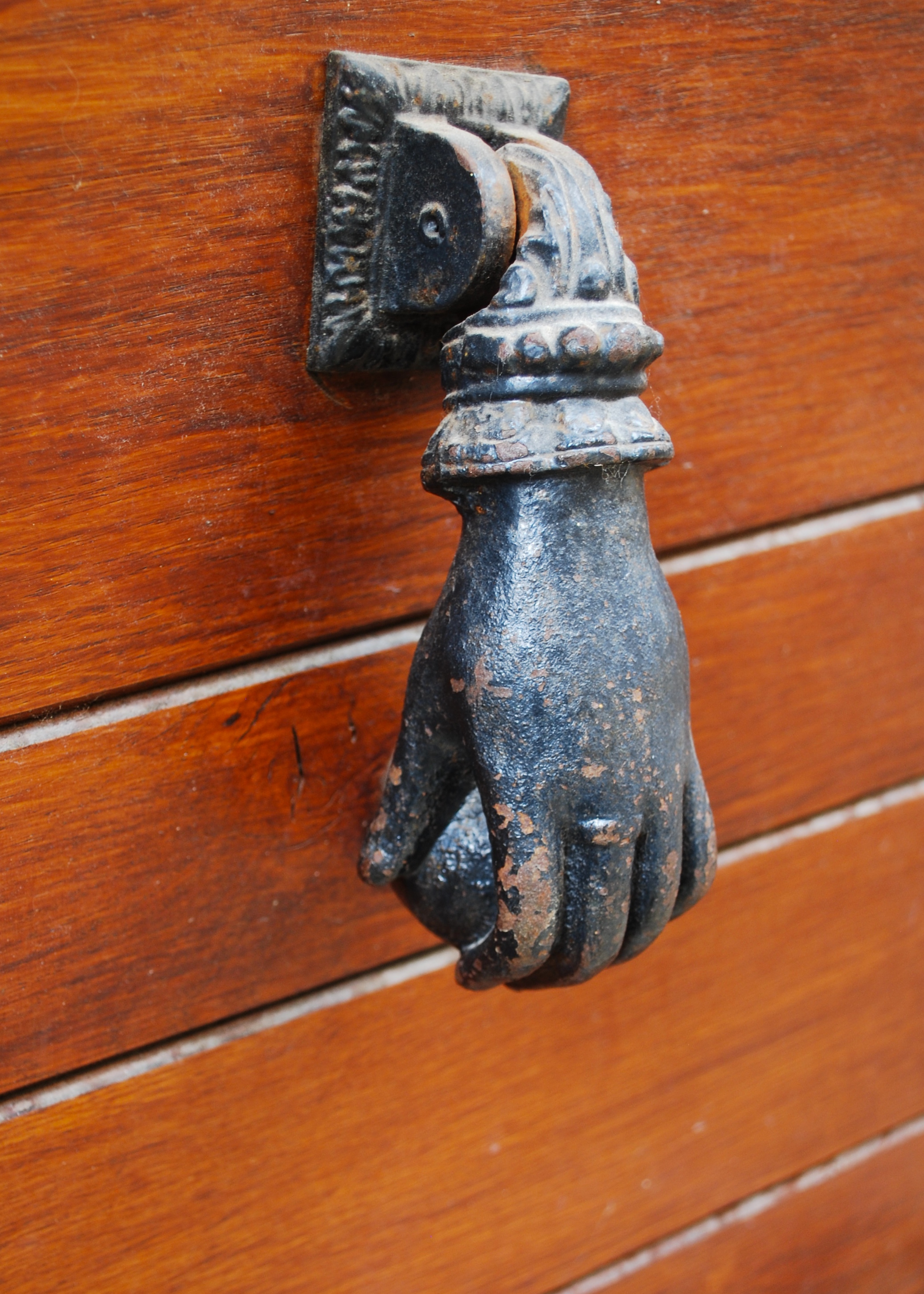 "Knock" by Dawn Banghart, section image for Waves: A Confluence of Women's Voices
_________________________________________________________
A Voice Answering a Voice

[each title is a link to the individual work]
Living with Ghosts by Ellen McLaughlin
Quotations [and Responses] by Sandy Gillespie
Anna's Hut at Komarovo by Trina Gaynon
Celebrate for Anais Nin by Nancy Shiffrin
What Woolf Dares Us to Write by Lauren Rusk
Her Poem, the Oak Tree by Tammi Truax
To the Lighthouse by Kim Hamilton
Virginia Woolf's Hollyhocks by Deborah Doolittle
What Remains by Maggie Stetler
The Only Surviving Recording of Virginia Woolf's Voice by Alison Townsend
To Virginia by George Ella Lyon
Reading Virginia Woolf in the Nineties by Kristie Letter
The Power to Contemplate: An Artist Responds to Virginia Woolf by Jennifer Carson
People as Evidence by Lauren Camp
Studio Visit: Later by Susanna Lang
Contact Dance in the Mission District by Dawn Banghart
Make a Body by Nancy Meyer and Janet Trenchard
Audre Lorde's Unfinished Business: Working Through Religious Resistance to Cancer
… and Stones by Gillian Barlow
Confessions of a Family Woman by Chivas Sandage
Mad Bad Sad Woman by Audrey Chin
WAVES: AROHO Retreat 2015 by Kristi Crutchfield Cox
Portrait of the Artist as a Young Woman by Patricia Farewell
A Meditation on the Wave by Sarah Hahn Campbell
Writing in Mothertime by Geri Lipschultz
Pollination by Barbara Ann Yoder
She's Got Some Nerve by Janet Fitch
Retro Causation by Peggy Dobreer
Fragments of Anna Dickinson by Sarah Hahn Campbell
Terrible Girls by Jennifer Patterson
What It Takes by Karen McElmurray
Re-interpreting the Carved Revenge on Your Own Back by Shauna Osborn
Against My Own Current; Out in Plain Air by Lisa Lutwyche
Erotics of Making by Barbara Rockman
Counting and What's Counted On by Robyn Hunt
Unmaking the Form by Marya Hornbacher
Read the Anthology Section in Full: A Voice Answering a Voice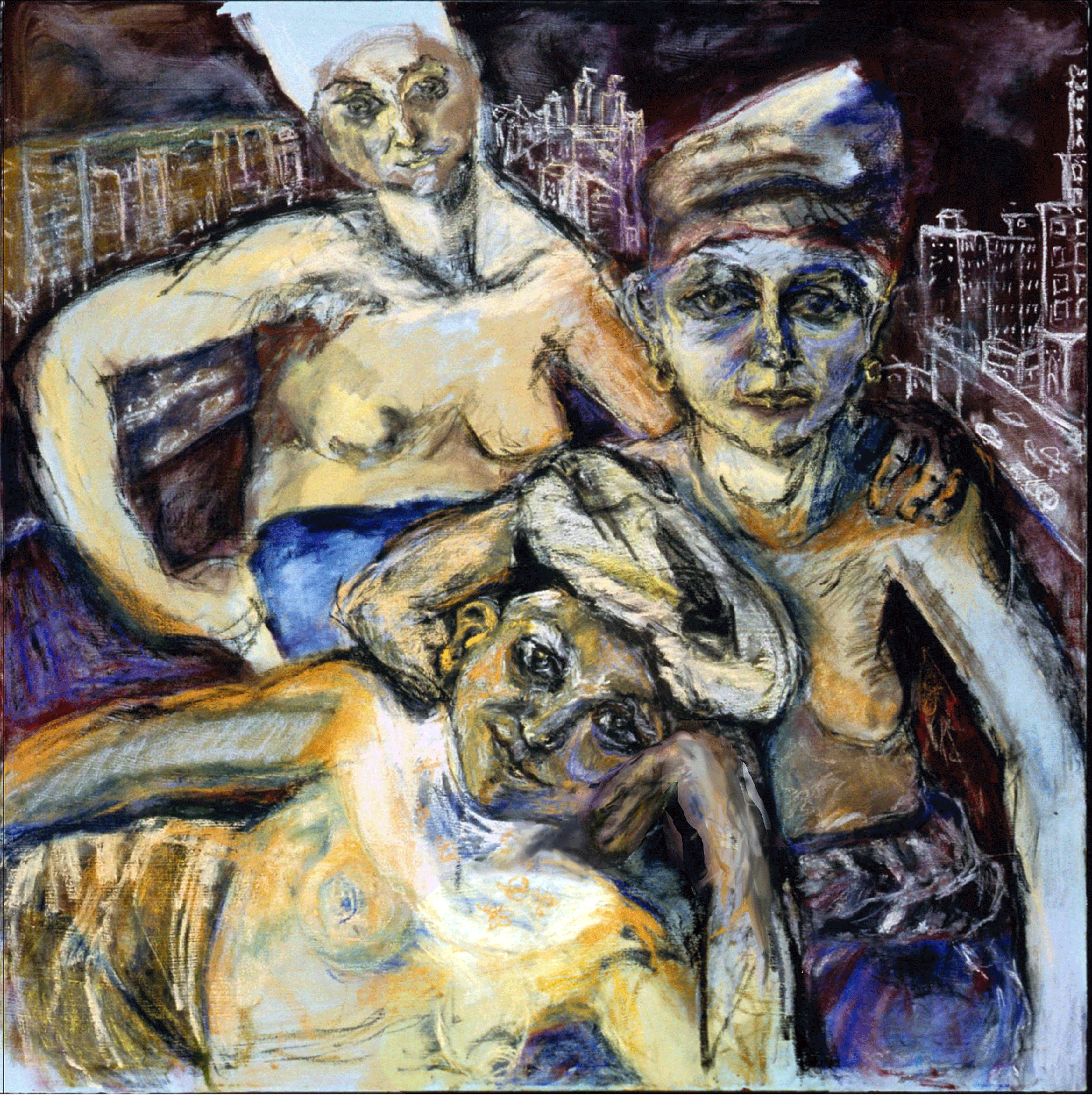 "Les Demoiselles de Flatbush" by Judy Schavrien
Les Demoiselles d'Avignon, in its stylistic innovations, evidenced the genius of Picasso. Nevertheless, my own riposte to that painting has its contribution to make: unlike his women, mine have each other's backs. The painting has a private dimension as well; it remembers a beloved who died young.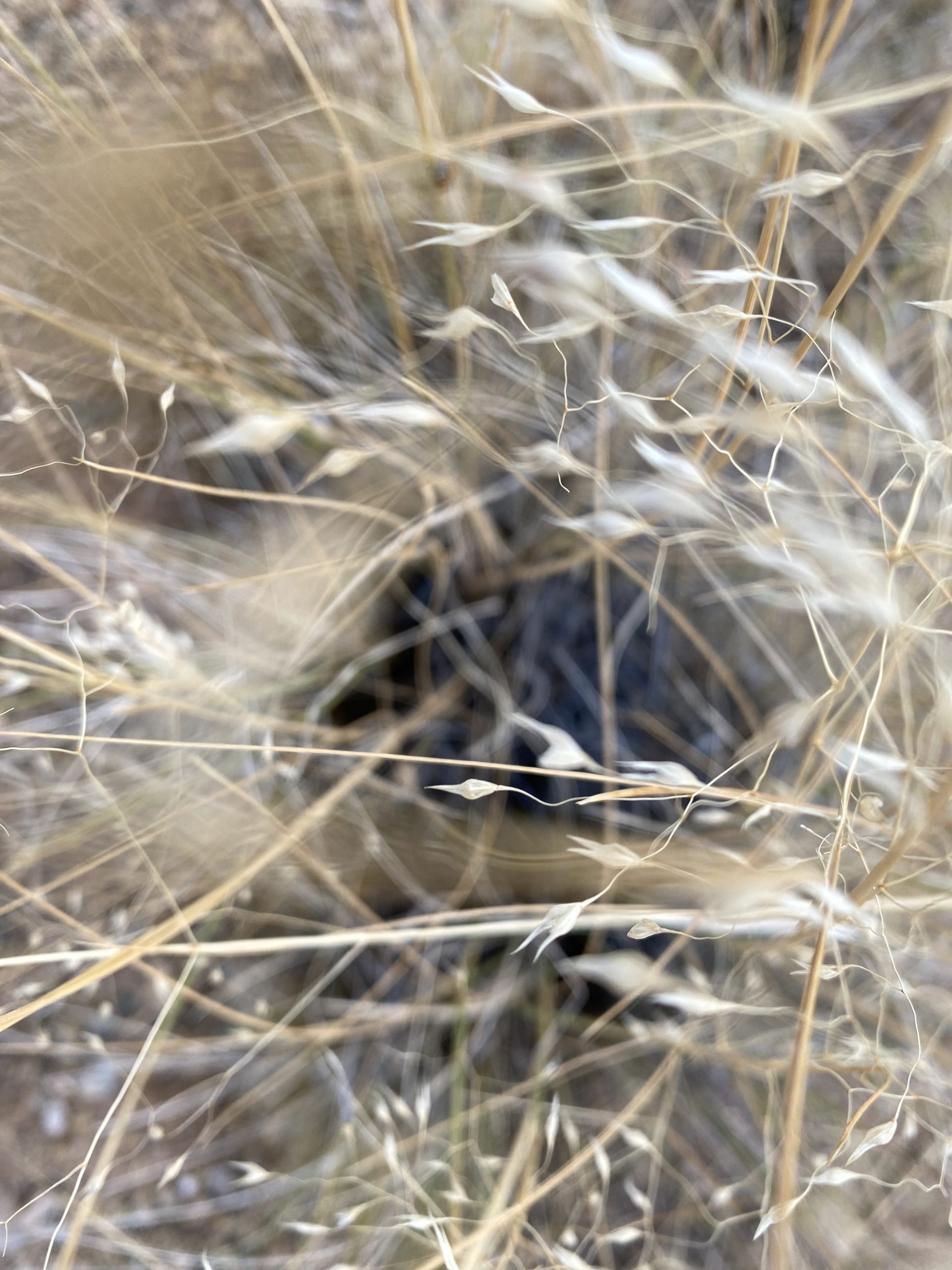 Image by Carrie Nassif
It's not something that we know anymore; it's something that we've met.

I learn the world, past, present, and future through my experience. I do not desire making sense of this, it already makes sense because I know. I may not always understand, but I know.
When my writing comes, it comes from this knowing. When I doubt it is because I lose trust in this knowing.
My gratitude expands my heart. My sense of wonder opens clogged passages. My joy feeds my soul, and my experience teaches me that pain, loss, loneliness, fear, teach me well.
"My Treasure" by Carol Fox Prescott, AROHO Global Summer Camp