"Studio Visit: Later" by Susanna Lang
Alice Berry
What's left—bobbins, scraps
of fabric, reds and pumpkins
in one bin, blues in another.
A jacket, dark as its corner.
I remember tea in a fairy tale
harem splashed with glistening
silks that spilled from hangers
and shelves, from full-bodied
manikins. The light
now wintry, filtered through
high-set windows,
power switched off,
worktable bare. Ready.
For a year she did not enter
this studio, not sure what the room
was still good for. But out of a duffel
she pulls her new shawls, the fractured
lines like the quilts once sewn
by Dahomey women, whose squares
never lined up—they knew
that evil must walk a straight path,
can be foiled by angles and corners.
as published in Self-Portraits, one of three chapbooks included in Delphi Series Volume IX from
Blue Lyra Press (October 2020)
____________________
Share your response to this work, in any form, here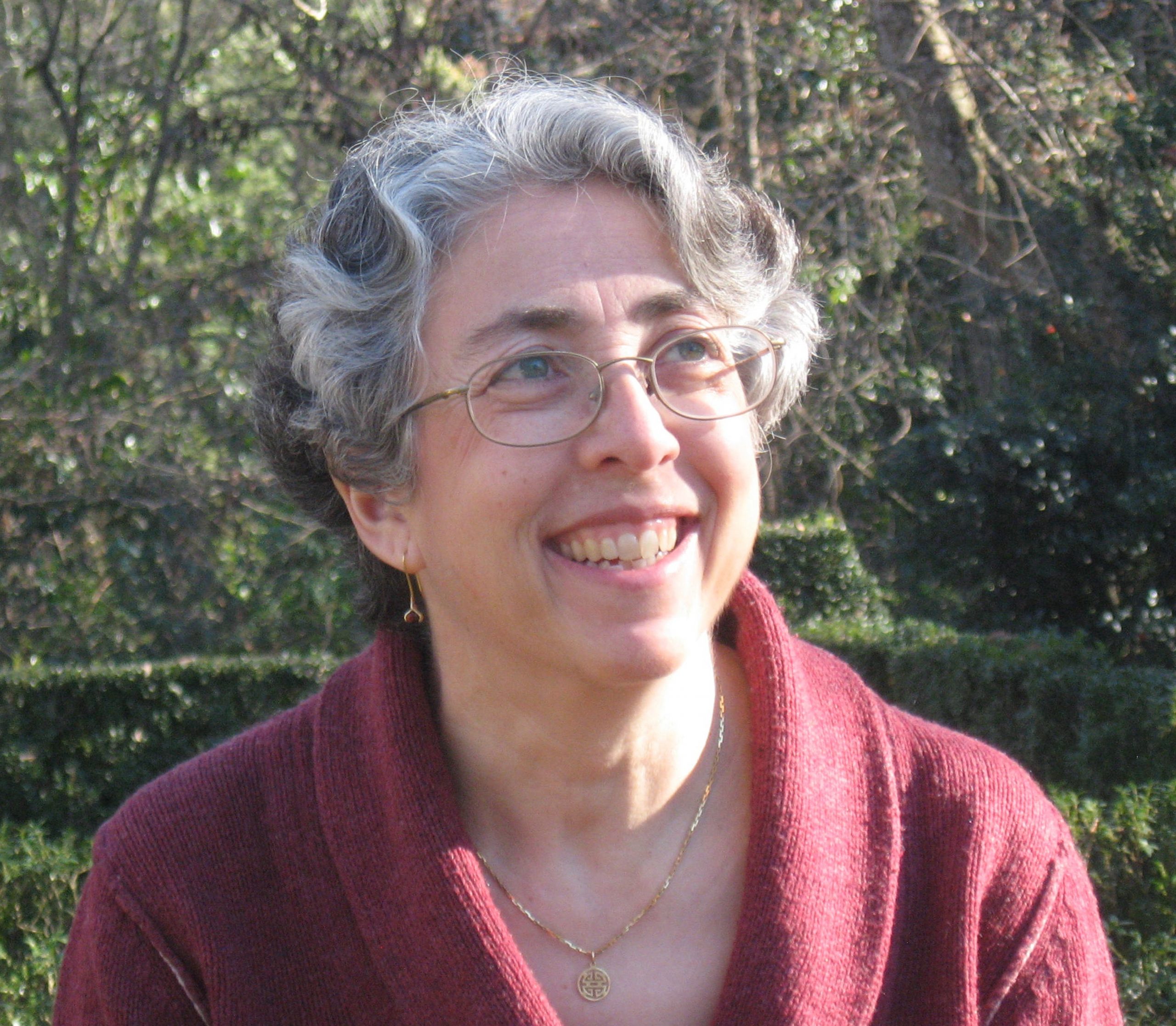 Susanna Lang Artist Statement:
Susanna Lang's most recent collection of poems, Tracing the Lines, was published in 2013 by the Brick
Road Poetry Press. Her first collection, Even Now, was published in 2008 by The Backwaters Press,
followed by a chapbook, Two by Two (Finishing Line Press, 2011). A two-time Hambidge fellow and a
recipient of the Emerging Writers Fellowship from the Bethesda Writer's Center, she has published
original poems and translations from the French in such journals as Little Star, New Letters, december,
Prairie Schooner, Blue Lyra Review, Prime Number Magazine and Poetry East. Book publications include
translations of Words in Stone and The Origin of Language, both by Yves Bonnefoy. She lives in Chicago,
where she teaches in the Chicago Public Schools.