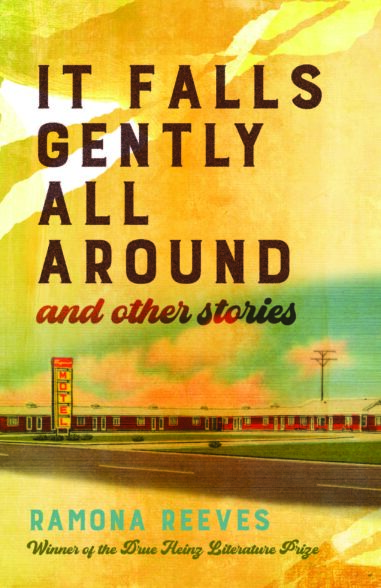 Happiness and connection prove fickle in this debut collection of eleven linked stories introducing Babbie and Donnie. She is a thrice-divorced former call girl, and he is a sobriety-challenged trucker turned yogi. Along with their community of exes, in-laws, and coworkers, Babbie and Donnie share a longing to reforge their lives, a task easier said than done in Mobile, Alabama, which bears its own share of tainted history. Despite overwhelming challenges and the ever-looming specters of status, race, and class, the characters in It Falls Gently All Around and Other Stories strive for versions of the American dream through modern and often unconventional means. Told with humor and honesty, these stories remind us not only about the fallibility of being human and the resistance of some to change but also about finding redemption in unlikely places.
These big-hearted stories offer a kaleidoscopic vision of Mobile, Alabama, a place marked by a tangled history and no less tangled present. With insight, humor, and tenderness, Ramona Reeves renders lives as notable for their frailties and bruises as they are for their grace and grit. Like the work of Sherwood Anderson or Elizabeth Strout, these linked stories take us deep inside a community, even as they plumb the solitary, fiercely particular depths of inner life.

Elizabeth Graver, Drue Heinz Literature Prize guest judge and author of The End of the Point
Purchase
Ramona Reeves's collection is a marvel, a round robin of people on the slide and people who were born there, the questionable nostalgia of the Old South and the absurdities of the New. A stunning intermeshing of class, race, history, and fate among people who undervalue their own lives in favor of other impossibilities. Reeves works the line between the mundane details of life and its moments of heady insight like an Olympic gymnast, and grounds it all in a fabulously wry comic sensibility. Pure magic.

Janet Fitch, author of White Oleander and Chimes of a Lost Cathedral
_________________________________________________________
Ramona Reeve's AROHO Story:
This book is a spectacular shrub. Gardeners in my life have told me that shrubs and trees "sleep, creep, and leap" after planted. Each stage consists of one year. In my book's case, each year of growth was more like three, the total time spent on thinking about it, writing it and revising it more like a decade. AROHO was there before I planted the ideas, before I knew what seeds to plant, before there were seeds.
My journey with AROHO began in 2005 when I attended a retreat in the desert not far from the place Georgia O'Keefe once lingered, a place so dry and rugged that only a writer would go there expecting to get soaked with inspiration. Yet I came away drenched and wholly changed by the experience. So much so, that two years later and already in my early forties, I entered an MFA program at New Mexico State University.
My community of writers expanded, but I never forgot or lost touch with the women from that first AROHO retreat. I returned to that desert place again in 2007 and 2013, then served on the board of AROHO after its presence moved online. Last year, I attended my first AROHO Global Summer Camp, not sure what to expect. The camp took place two months before the publication of my debut book of fiction, It Falls Gently All Around and Other Stories. What I discovered is that AROHO's Global Summer Camp continues the tradition of the retreat I attended many years ago. It uplifts women's voices, makes room and helps them grow.
Without Darlene, Tracey, and many other AROHO women—so many other AROHO women—I'm not certain my book would exist or that I would have mustered the courage to claim my shrubness, which by the way is leaping grandly these days. My first book, this book you received, took a decade to call into being, and I'm thankful for the journey and for the women who accompanied me along the way, but perhaps the greatest lesson I learned from AROHO is that I didn't need to climb ladders or burn the candle at both ends to bring my book to fruition. Rather, I needed to turn inward and find my own light, my own voice, the one that would help my words grow from the inside out.
My book is a beautiful, slow-growing shrub. A boxwood, I think. It won the Drue Heinz Literature Prize and recently the Best First Book of Fiction from the Texas Institute of Letters. The thing is, as AROHO has taught me and my years of writing have confirmed, don't be surprised when what you plant begins to grow.
My humblest thanks to Darlene, Tracey, and all the women of AROHO. I hope you enjoy my book!
My Sincerest Regards,
Ramona Reeves