"Make a Body" by Nancy Meyer and Janet Trenchard
First chip away at a block of granite,
pour water over it, rub with oil.
In her hands, the heft of chisel, hammer, pitcher.
Dust whitens the floor, leavens her hair.
Studio walls close in, tools slip,
she wheezes with each breath.
Should she leave it out in a rain storm,
hope for lightening's magic crack?
Climb above tree line, spine against the boulders'
heat, fronds of Castilleja flame red at her feet.
Chip after chip she hews off
history, reveals the wild inside.
Legs roam like clouds, hands are roots around stone.
She makes a body that refuses plinth and price.
____________________
Share your response to this work, in any form, here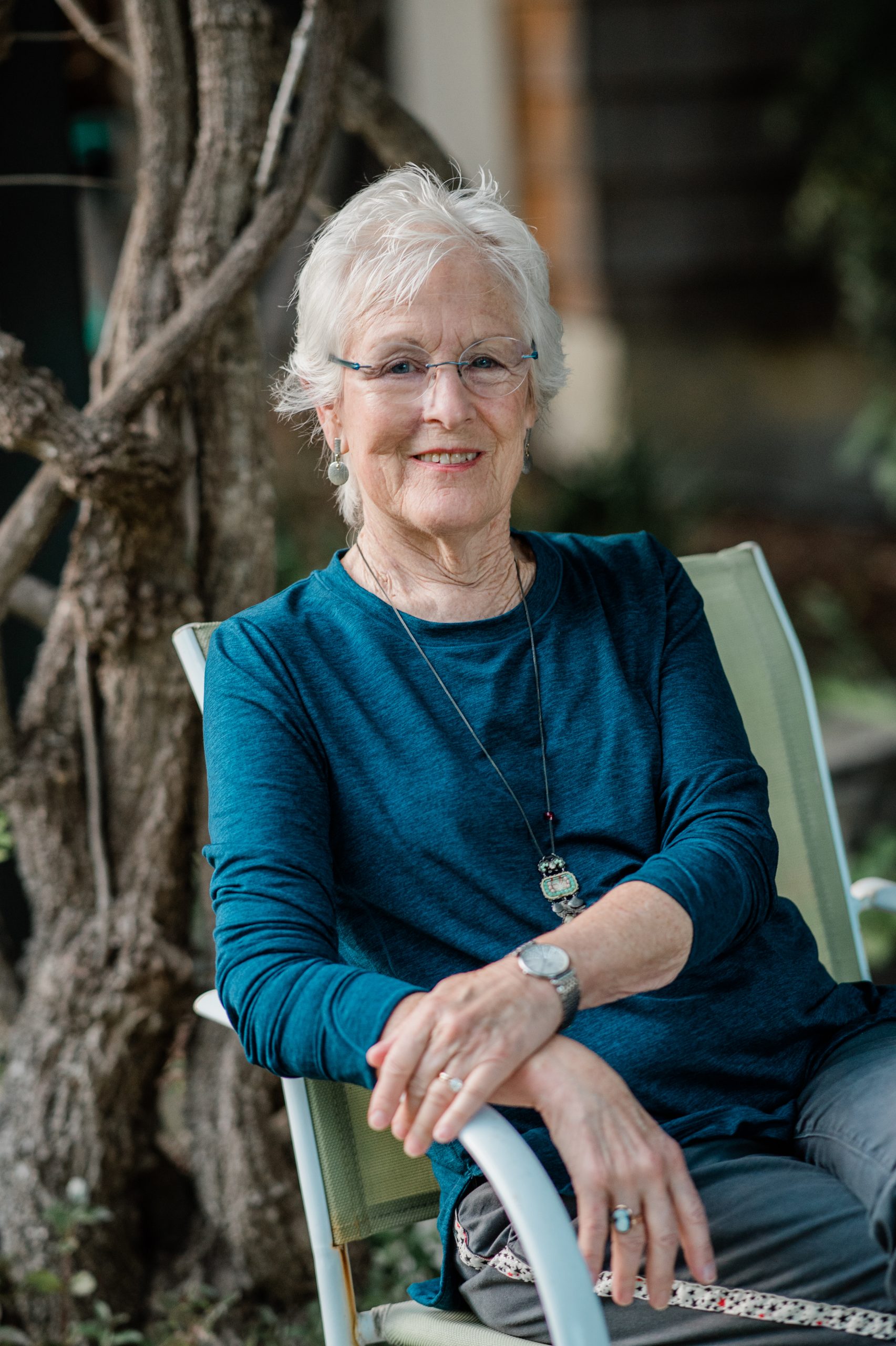 Nancy Meyer Artist Statement:
Nancy L. Meyer she/her avid cyclist, community activist and grandmother of 5 from the unceded Ramaytush Ohlone lands of San Francisco. Pushcart and Best of the Net nominee and published in many journals including: McNeese Review, Laurel Review, Sugar House Review, Colorado Review, Tupelo Quarterly, Gyroscope, Nebraska Poetry Society, Halfway Down the Stairs. In 9 anthologies, including by Ageless Authors, Dang I Wish I Hadn't Done That, Kneel Downe's Stolen Indie, Tupelo Press, Open Hands, and Wising Up Press, Crossing Class. Recipient of a Hedgebrook Residency.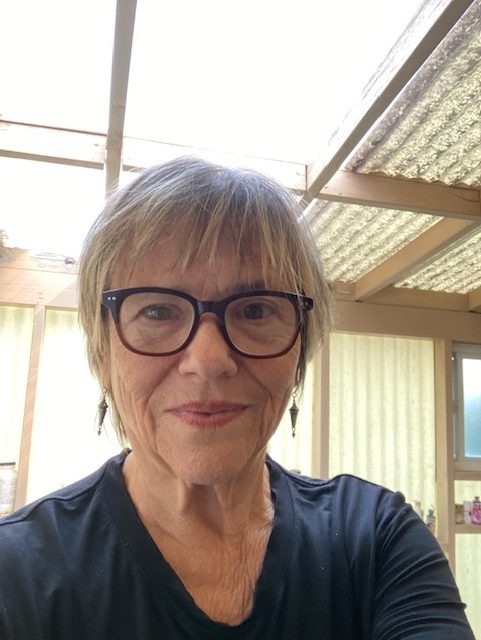 Janet Trenchard Artist Statement:
Janet Trenchard has been writing as well as painting for many years. She has had poems published in Paisley Moon, Ceasura, Hilltromper, Porter Gulch Review, and many other small press journals. Her book of poems, Infrared, was published by Blue Bone Books. She is also a SoulCollage facilitator and exhibiting artist living in Santa Cruz, Ca.