"The Task" by Alison Hicks
Late at night into the time before dawn is best.
Too easy to put off in the afternoon—
how long until cocktails, a swim, dinner?
Salvage enough to approach sideways, crab-like.
Lighted by what you wanted,
present what you've lifted proudly,
though it might be refused.
You could be drinking, pouring a mug
to really twist you up.
Instead you're here.
When it is dark it seems like darkness
will go on for a long time.
Even when you go out on the porch to look at the stars.
All of this supposing, of course,
that you are not required to rise early.
Mornings you'll need sleep.
____________________
Share your response to this work, in any form, here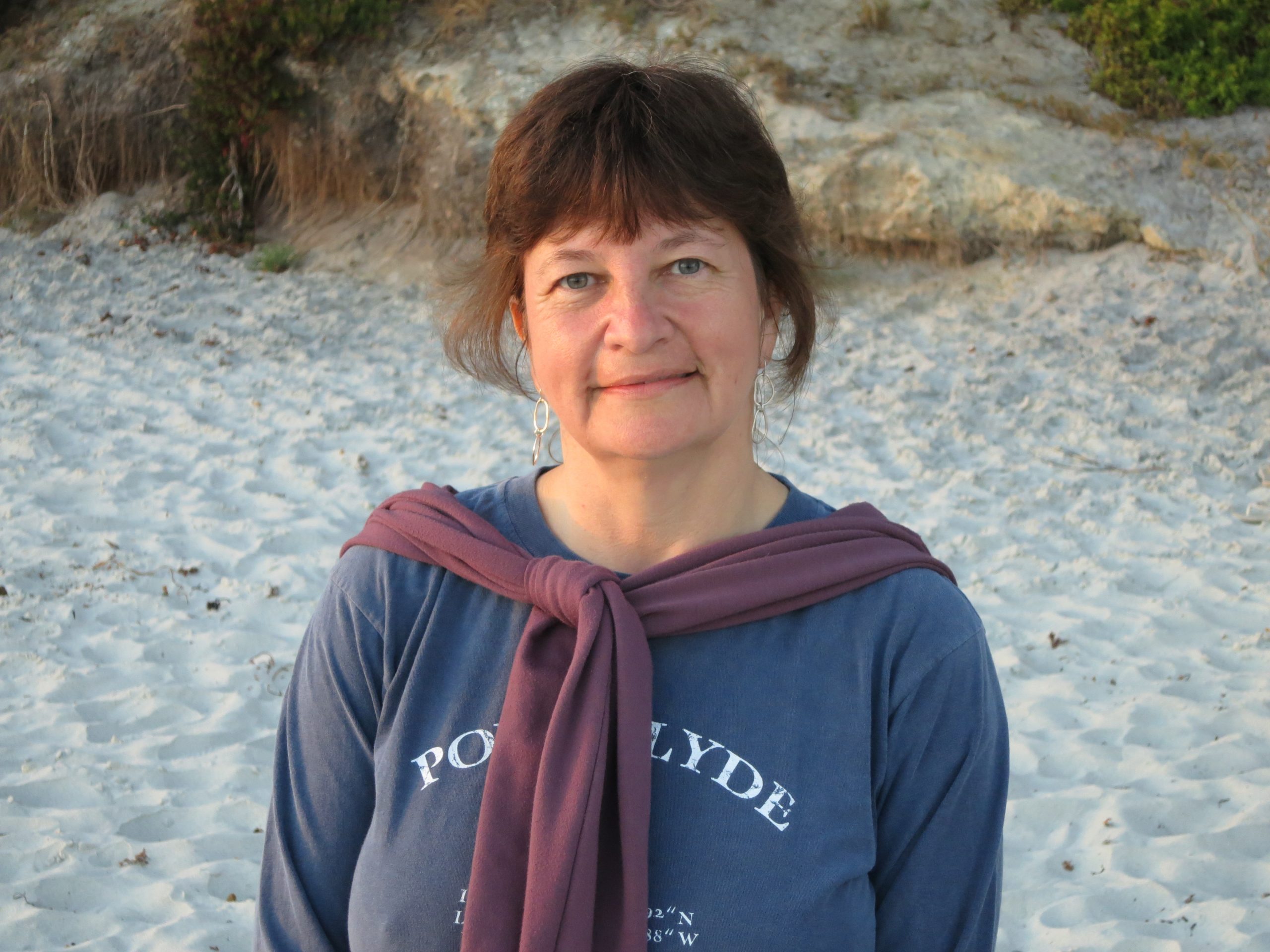 Alison Hicks Artist Statement:
Alison Hicks is the author of Kiss, a full-length collection of poems, a chapbook Falling
Dreams, a novella, Love: A Story of Images, and an anthology, Prompted. Her new
collection of poems, You Who Took the Boat Out, is forthcoming in 2017. Her work has
appeared or is forthcoming in Blood Orange Review, Crack the Spine, Eclipse, Fifth
Wednesday, Gargoyle, Green Hills Literary Lantern, Louisville Review, Passager,
Permafrost, Sanskrit, and Whiskey Island, among other journals. Awards include the
2011 Philadelphia City Paper Poetry Prize and two Pennsylvania Council on the Arts
fellowships. She is founder of Greater Philadelphia Wordshop Studio, which offers
community-based writing workshops.