Dear Creative Sister,

When we dare to meet in the deepest pools of creative intention, how will we introduce ourselves?
A Room of Her Own's long vision is to amass a multimedia mother archive of the collective memory and storied history of women artists and writers. Weaving the diverse voices of our radiant Waves Anthology together with newly-submitted creative work, responses to The Q, Global Camps, and more, each WAVES edition adds a glistening droplet to the expansive sea of longing that bonds us all.
_________________________________________________________
"your voices are searchlights" from Rapunzel Brings Her Women's Studies Class to the Tower by Susan J. Erickson, Waves: A Confluence of Women's Voices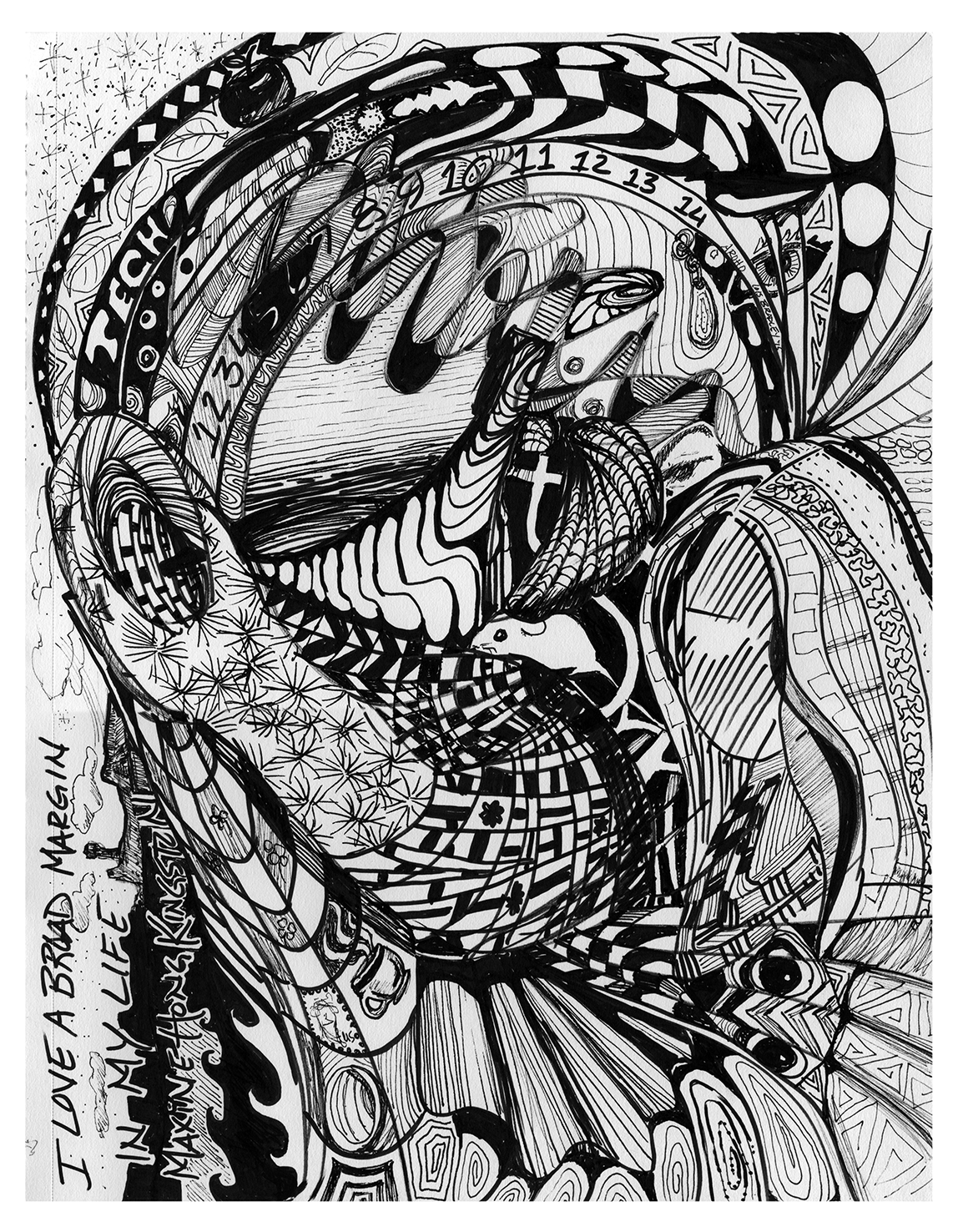 "Acts of Bravery (Day 1 & 3)," by Lois Bradley, section image for Waves: A Confluence of Women's Voices
_________________________________________________________
Sisterhood of the Barbed Wire Museum

[each title is a link to the individual work]
We Should Have by Carrie Nassif
Before the Show by Donna J. Gelagotis Lee
Delores (Part One) by Esther Cohen
Delores (Part Two) by Esther Cohen
Third Platoon Learns Cover & Concealment by Karen Skolfield
She Whispers Korean in My Ear by Tanya Ko Hong
Bracelets by G. Evelyn Lampart
Coming in Second by Ruth Sabath Rosenthal
Black Swans: A Poem for Voices by Katharyn Howd Machan
Some Secrets by Debbie Urbanski
Small Bodies by Alexandra Reisner
You Accompany Parents Through Winter by Alice Cone
Anne Frankenstein by Deborah Thompson
Woman Warriors: Babae/Babaylan by Aimee Suzara
The Woman Who Picked Me Up by Antonia Clark
Blue Goddesses by Laura Chaignon
Dada Does Dominoes by Glenda Reed
No Milk Over Tea by Zehra Imam
Woman Finds Her Face by Lois Marie Harrod
Persephone by Elizabeth Moller
Bipolar Girls on a Manic High Are My Addiction by Stephanie Heit
This Poem Will Refuse to Confess by Emily Regier
Ace of Pentacles by Roxanna Bennett
Stealin' from the Dead by K. Bruce Florence
Untitled [the dark knows this] by Jennifer Patterson
Her American Life by Sokunthary Svay
The Siege of Ennis by Eileen O'Leary
Mrs. Ramsey by Rebecca Ruth Gould
She Shall Soon Find a Way by Julie Babcock
Wanting for Grace by Donna J. Gelagotis Lee
Final Crescent by Jane Schulman
Rapunzel Brings Her Women's Studies Class to the Tower by Susan J. Erickson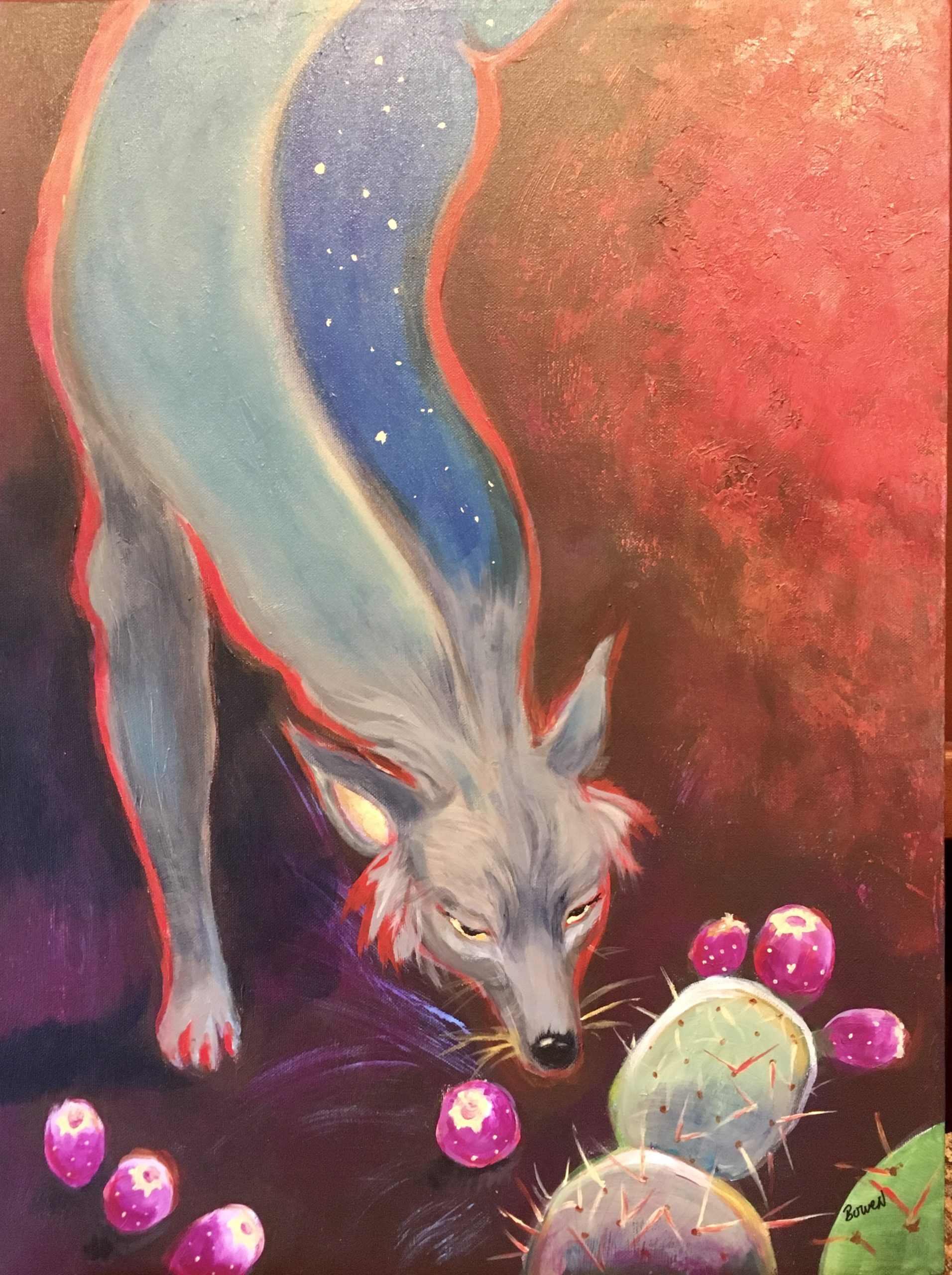 "Hungry" by Bunny Bowen
In sum, this work is about: I started this painting about 25 years ago. Yes, 25 years! It began as I noticed that coyote scat is full of prickly pear seeds when the fruits ripen in the fall. I started a painting about that, then just set it aside, unfinished. Every few years I would dab a bit more paint on it, but it never worked. Then, after the invasion of Ukraine, I was strangely energized, and the painting resolved itself in a way unlike my original intent. It became richer and somehow stars appeared in the body of the coyote… the cosmic trickster.
_________________________________________________________
I brushed Baby Hammerhead against my cheek. Her muscled body was scratchy and velvety. I kissed her. Right between her beautiful eyes. So wild. So perfect. "I name you Sister," I whispered. "Sister Shark. From now on, we're Family. I'm Wild as You."
"May I Call You Sister" by Sharon Baker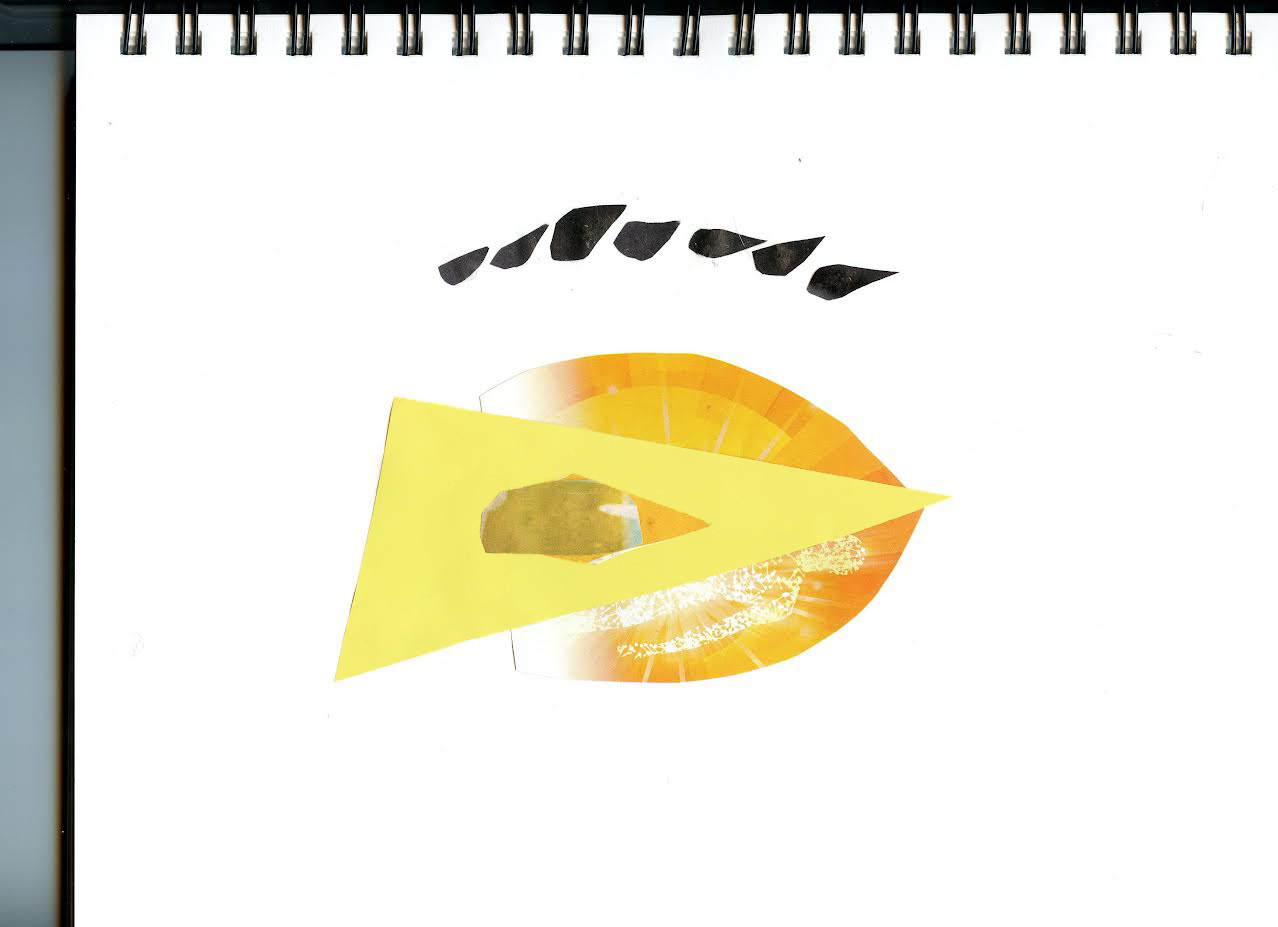 "Yellow Eye" by Andrea Mozarowski, AROHO Global Summer Camp 2023

The woman with one yellow eye entered the narrative decades ago, following my first trip to Ukraine, post-Perestroika. 
_________________________________________________________
Do you remember the way we laughed in the face of that shattering windchill slapping our cheeks until we felt almost sober? Almost legit to drive home? It was as though we'd co-created a queendom — our chariot, your Chrysler LeBaron.
It's been a while since we talked. 25 years or so. Dates got foggy for me after my mom got sick and I started marking time with dementia symptoms, long goodbyes and grief. My own memory isn't always reliable, either. But some things a person never forgets.
"Dear Missy" by Lonna Whiting

"… in my heart [this piece] belongs to Waves and nowhere else."

– Niloufar Behrooz
Do you have a piece whose heart belongs to WAVES?
Our open invitation to submit and receive is free.