"Agoraphobia" by Susan Austin
Don't paint summer the color of blue flax
then the color of goldeneye, paint
two broad black strokes a river
dammed at the end of the porch,
a rhomboid tilted by the tenacious lure
of dandelions, and if there must be
a figure, paint the figure
a triangle woman with childish arms, her hair
a chaos of wildflowers, the whole of summer
falling through her hands.
____________________
Share your response to this work, in any form, here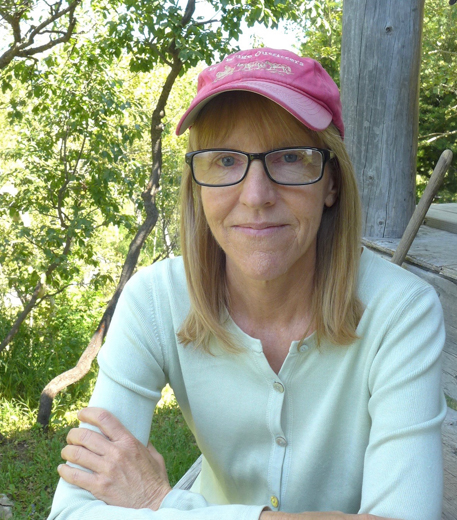 Susan Austin's Artist Statement: 
Susan Austin lives in the Teton foothills in Felt, Idaho, but she calls the ocean her first home
where she grew up mucking in Chesapeake mud. She was a Michener Fellow at University of
Texas in Austin. She worked as a wildlife biologist on endangered species projects from the
Northwest Hawaiian Islands to the Snake River of Idaho. She built her one room house with her
husband out of salvaged materials. Now she is building a new life out of salvage following a
chronic illness. Words abandoned her for a time, but as they returned they returned spirited, full
of the wildness she loves so much in nature.