"Sista-Girl" by Louise McKinney
". . .and in between it's nicotine and not much heart to fight. . ."
—Sonny Burke
She and me we complain rarely
but sometimes softly and then only to each other.
So as not to get on anyone's last nerve
feeling like—maybe just feel like giving up the fight,
or if strapped for cash
could just hit the jukes for some jazz.
One night I might mutter
to her (matter-a-fact) Girl, those quarters and dimes
on the bar sure look like stars—
must be yours.
I don't even mind when she borrows, then returns
the pure-white light-wool worsted skirt
with a brilliant-red ribbon of wine ebbing,
wending 'round the hem of it:
worn on her bender in a bend by the river,
c'rousing down in the Quarters—
white fabric rose (world turned upside down)
dunked into a goblet, then blotted on the sidewalk.
When she sings "Black Coffee"
she gets down, gets soulful
down on her knees, writhing 'round. Why?
Behaves just like a woman scorned,
doesn't have to try imaging it, knows No
(with the back of a hand), knows how to survive it.
Sista Mary, when she comes to the door
shopping bag in hand, has chicken to be "smotha-ed"
stands by the gardenia bush, waiting to be
greeted—comes to fix a meal not our first communion.
Knows just where I been. . . .
There's pain in her eyes I can show you.
____________________
Share your response to this work, in any form, here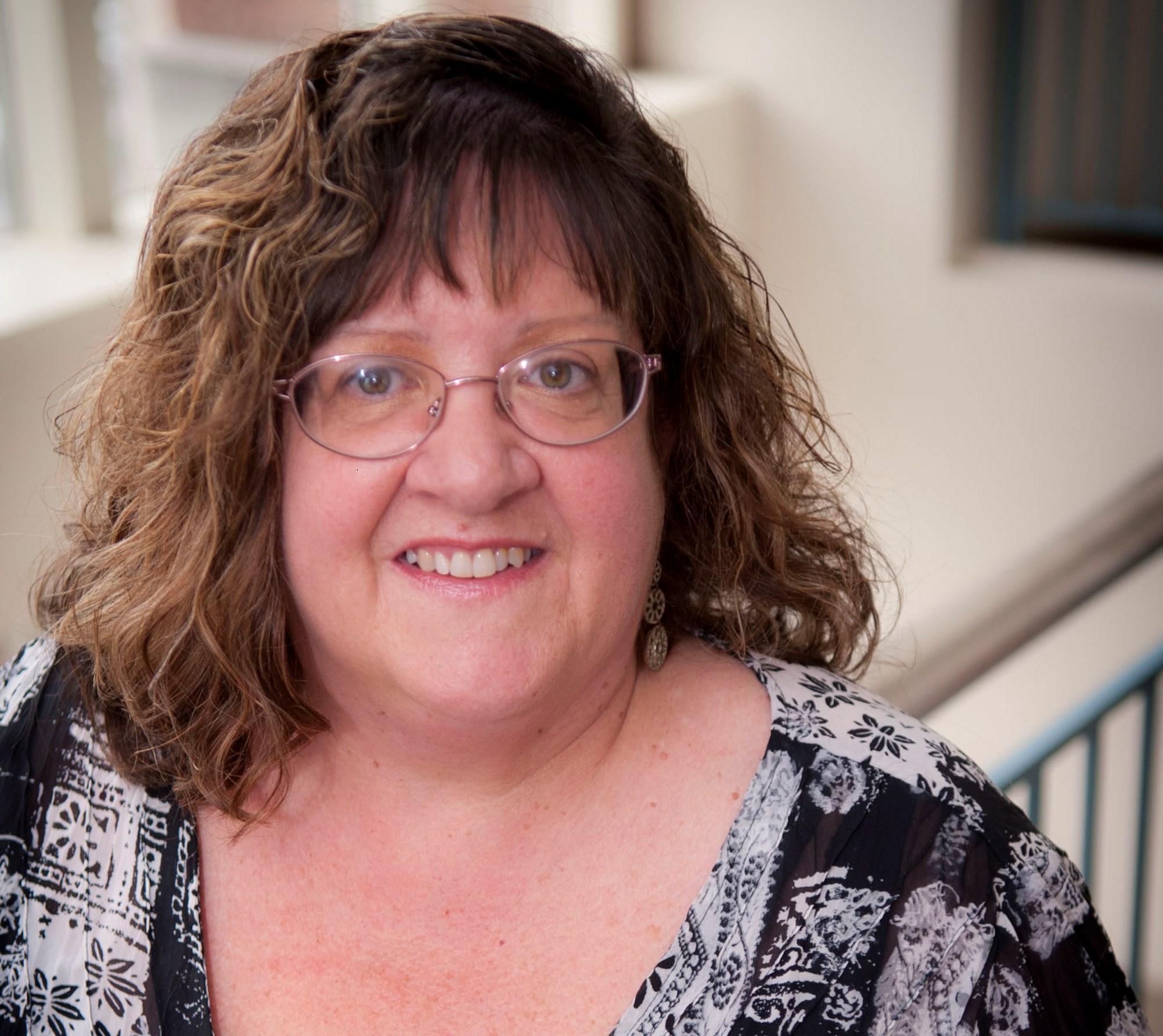 Louise McKinney Artist Statement:
In 2013 Guernica Editions published Louise McKinney's first volume of poetry, The
Woman Who Drank Her Own Reflection, which was originally shortlisted for the Texas
Review's annual poetry prize. Currently she is at work on her second book, entitled
MEGA. McKinney is a Canadian expat-author originally from Toronto. Her book of
creative nonfiction, Cities of the Imagination: New Orleans (Oxford University Press
USA, 2006), chronicles the decade she spent living in that city. At present, she's a
member of the English faculty at Perimeter College of Georgia State U., where she's
also a Contributing Editor at The Chattahoochee Review. McKinney's poetry, essays
and reviews have appeared in Canadian and U.S. magazines and literary journals, such
as Poetry Canada Review, Grain, Wind, The Hurricane Review, Wild Goose Review,
and Kindred. As well, her work is anthologized in Maple Leaf Rag III & V (Portals Press)
and Louisiana in Words (Pelican).