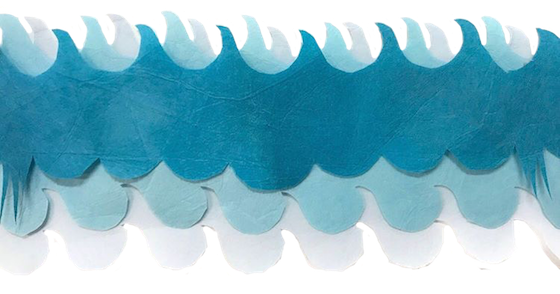 Waves Edition Title from Café de Artistes by Sally Taylor Tawil
_________________________________________________________
A Room of Her Own's long vision is to amass a multimedia mother archive of the collective memory and storied history of women artists and writers. Weaving the diverse voices of our radiant Waves Anthology together with newly-submitted creative work, responses to The Q, Global Camps, and more, each WAVES edition adds a glittering droplet to the expansive sea of longing that bonds us all.
_________________________________________________________
If we aren't seeing art by a wide range of people, we aren't really seeing society, history or culture as a whole…

"The Story of Art Without Men" by Katy Hessel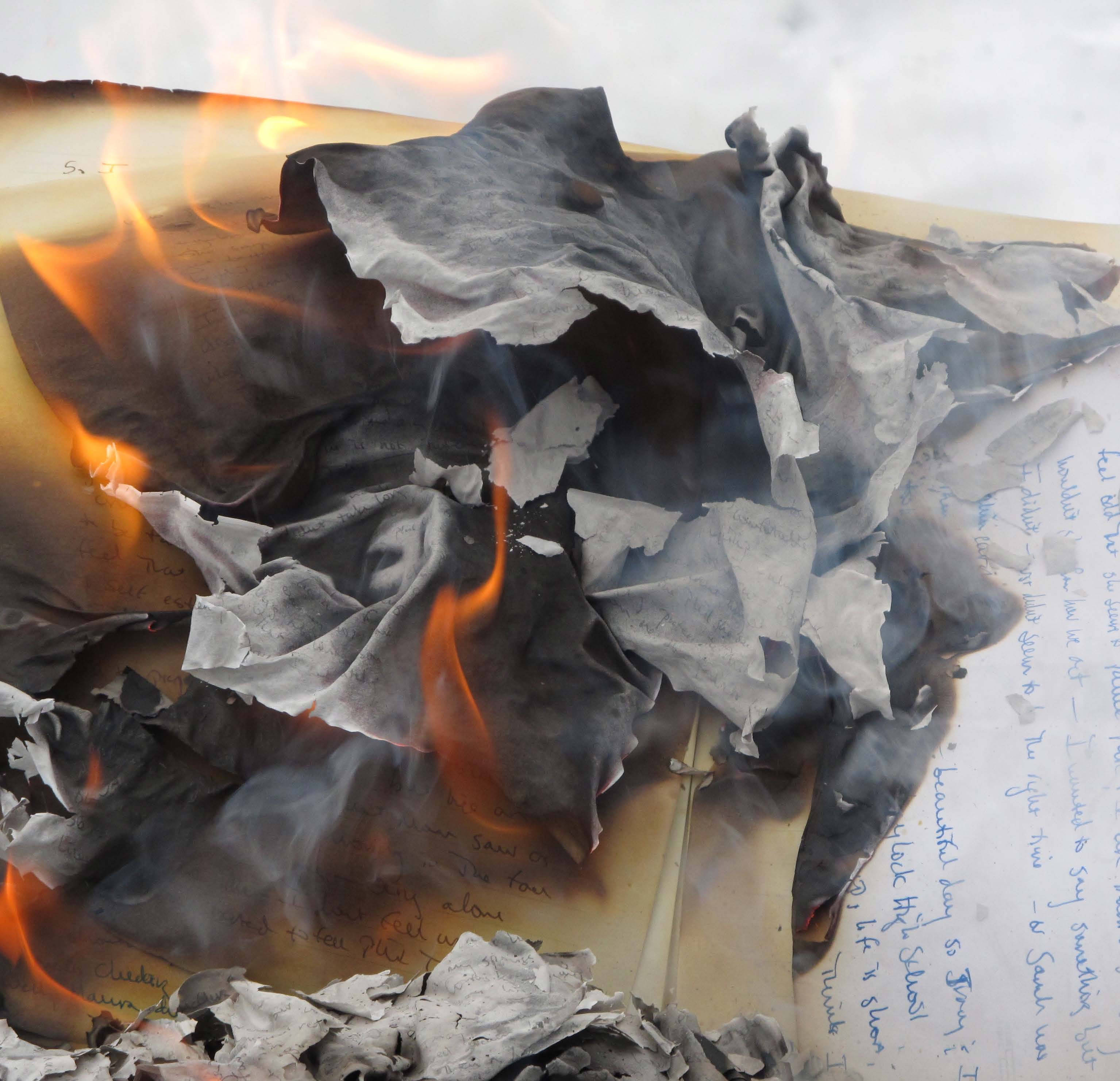 "Divorce Journals," image by Martha Donovan, section image for Waves: A Confluence of Women's Voices
_________________________________________________________
If He, If She Would Only

[each title is a link to the individual work]
Lovers in the Age of Airmail by Kelly Cressio-Moeller
The Geography of First Kisses by Karin Cecile Davidson
Recognition by Sandy Gillespie
Postcard from Sissinghurst by Denise DiMarzio
Moby Dick and the Beginning of the End by Ingrid Jendrzejewski
Persephone Tells All by Ruth Thompson
Self-Portrait as a Message From Rapunzel to the Princes
Trying to Rescue Her by Michalle Gould
Without Turning by Sandy Gillespie
There Is This Wildness by Molly Scott
Schrodinger's Wife Sells the House by Jennifer Campbell
I Promise I'm Always Careful by Alethea Alden
When a Ghost Touches Your Body by Kristi Carter
Café Des Artistes by Sally Taylor Tawil
Anatomy of a Lighthouse by Rita Anderson
Riding Past the Museum of Natural History by Ruth Sabath Rosenthal
Unanticipated Effects of Altitude by Jennifer Steil
Body Memories, Keening, Scars by Erin Pushman
The Bronx: A Love Story by Melissa Coss Aquino
Breathing Fee by Tanya Ko Hong
The Cage Is Open by Margaret Chula
Dogs and Men in Bed by Marcia Meier
Blue Moon and Bright Mars by Sandy Coomer
Read the Anthology Section in Full: If He, If She Would Only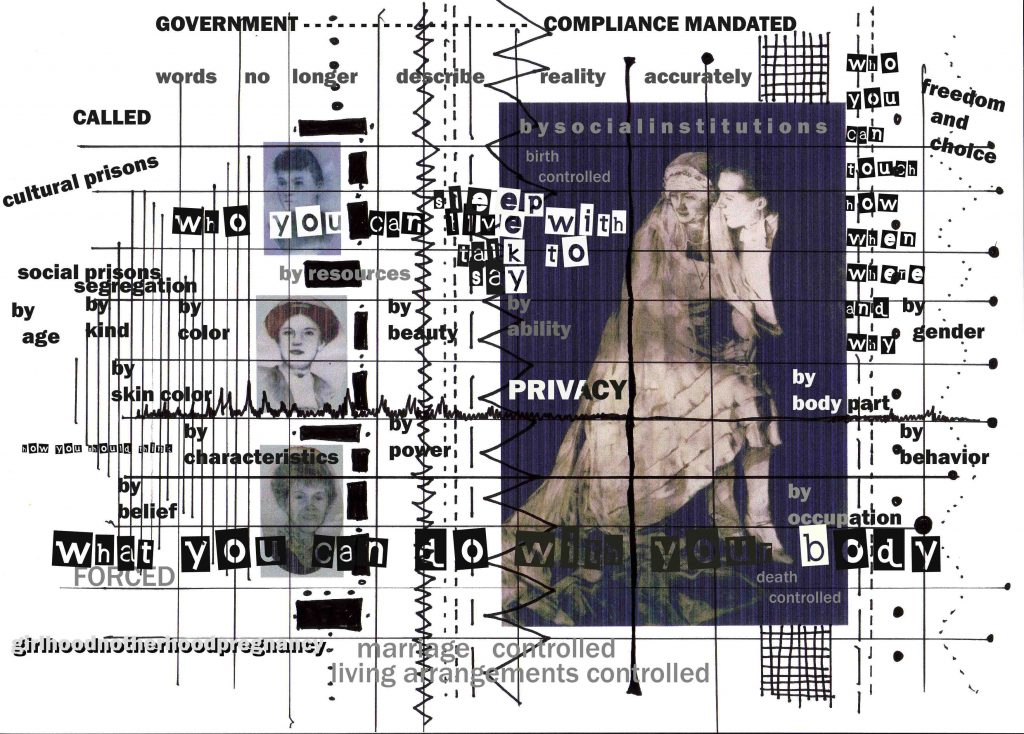 "Government Controlled Love, Marriage, Body" by Karen Henninger
What does my writing/art mean to me: Art, no matter the form it takes, is a way of life. It is a level of proficiency that results from refined practice. It is my freedom and peace. It is the place I can be when the social pressures are monstrous. It is a path out of an enslaved existence.
__________________________________________________________
the white pine easel
set to my child-sized height
the paper's grain, rough edges
fastened by wood clothespins
a well-worn pearl snap work shirt
draped on backwards as a smock
sleeves rolled thick at the wrist
the smooth tip of the paintbrush
belonging, becoming in my hand
every stroke a fingerprint
the gentle morning sun
radiant and still within me
"Calling" by Laura Rockhold
__________________________________________________________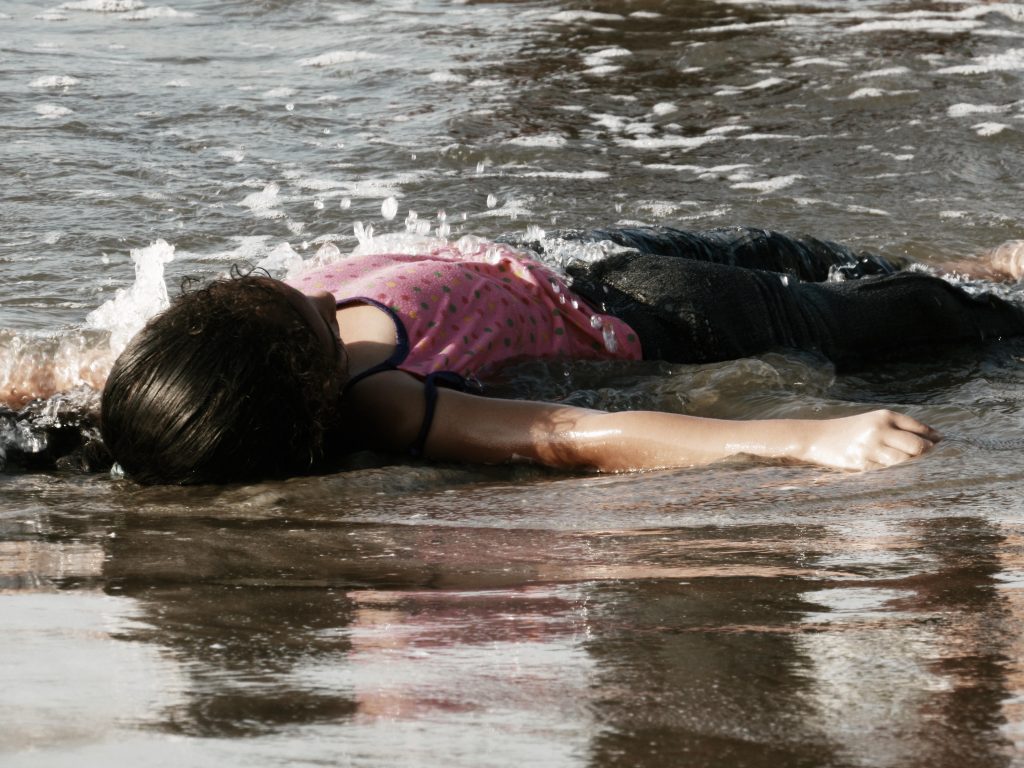 "The Young Girl and the Sea" by Menat Allah

In response to The Q Creative Form: What Do My Artistic Ancestors Tell Me?
__________________________________________________________
yet out I marched out beyond the cinder trail
harvesting/ separating seeds
from duff/ the heavens
from iron & plaster/ I scratched reeds for my soundboard
from throats of hot & willing men & though
I'm but skin sack/ shaky & defenseless in deep longing
aurora-tipped saplings shimmered for me
& I clasped the keyboard to my chest
pressed the bass buttons for low rhythm's
grounding
that strain & measure of perpetuity enfolding/ slicking
up the river's second then first floodplain
thickset with August's wet sufferance
& I prayed & played
& pestered Elysium – that promise risen in viscous shrouds
swathing the treetops –
that I should never tire
of this prospect nor weary
of its anointing
"Lowering at Twilight" by Mara Adamitz

"… in my heart [this piece] belongs to Waves and nowhere else."

– Niloufar Behrooz
Do you have a piece whose heart belongs to WAVES?
Our open invitation to submit and receive is free.