"When a Ghost Touches Your Body" by Kristi Carter
We wanted what any young couple wants:
to have sex and for everything to be simple.
But it wasn't so. The river freezes over in winter
and the washcloth dries twisted, like a ghost,
after it touches your body—coiled in dermis
and soap. I'd like you to have a picture of me
looking the way I caught myself in the mirror
today—my hair askance as if under clear water,
the mole on my right ear over-pronounced,
and my face, caught off-guard but not surprised.
The same way I must have looked pinned
under the men my mother prophesized,
the ones whose shadows casted so far and long
that even your fluorescent smile couldn't
dispel them. My love, what we wanted, we wanted
a lie. A dream sold to us by movies
and the smell of the ocean coming in through
the curtains. Where fuck me and I love you
are both copasetic. Where the dishes, the laundry,
and our unborn children can all wait, wait, wait
until we are dead and then, we are satisfied.
____________________
Share your response to this work, in any form, here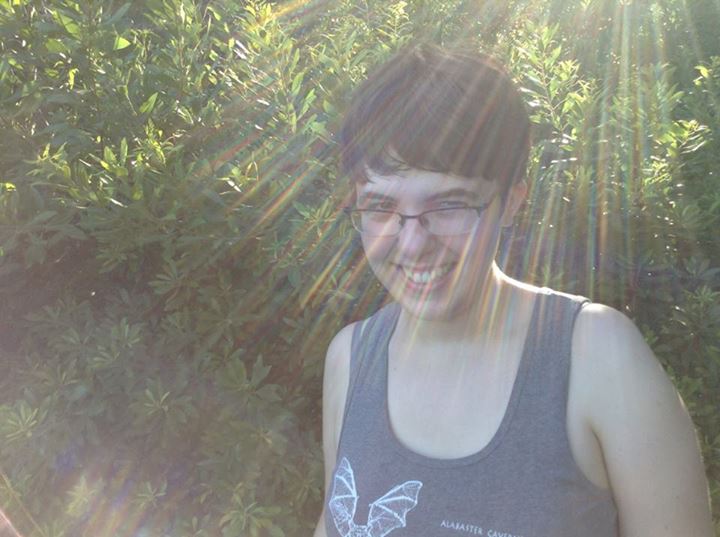 Kristi Carter Artist Statement:
Kristi Carter has poems published in journals such as Spillway Magazine, So to Speak, and Hawai'i Review. She is
originally from the foothills of North Carolina. She currently lives in Nebraska.