"The Bronx: A Love Story" by Melissa Coss Aquino (excerpt from a memoir)
The real voyage of discovery consists not in seeking new landscapes but in seeing with new eyes – Marcel Proust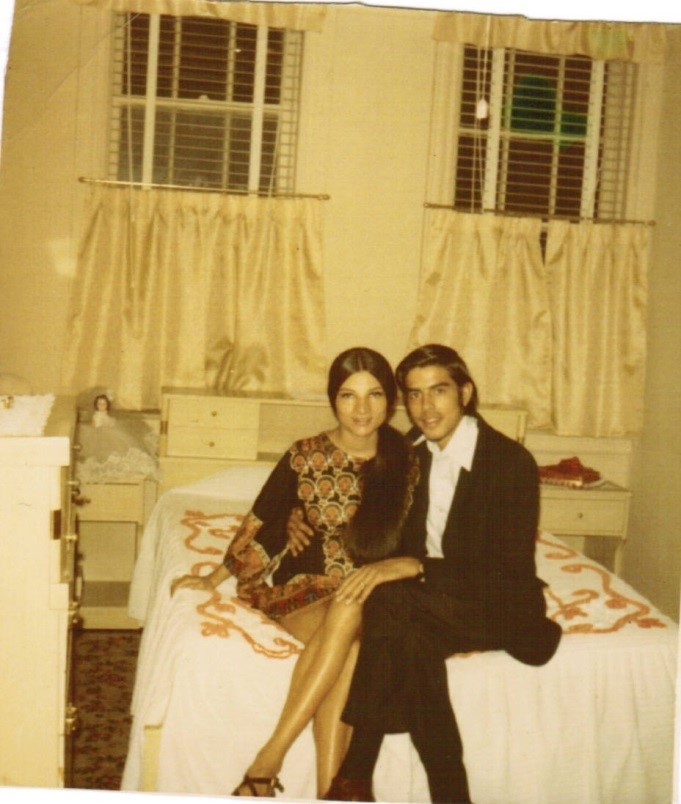 Whilst the media are saturated with stories of victims, unhappy families, disasters, the family records we keep for ourselves seem to be decidedly lacking anything more than celebrations. Why is this so?
Jo Spence
My father is a child of seventeen in this picture, my mother nineteen: two Puerto Rican children in The Bronx, and a third one on the way. All three of us full of hope and promise. It is 1969. I am a collection of cells inside her body. She is astonishingly beautiful and slipping from our grasp even as we cling to her: me from the inside and he from without. They are also, both together and apart, slipping away from me. I have no memory of us together, happy, whole except for what this picture tells me must have been their intentions, even if they were never realized.
In 1977 the Bronx, and my family, were in a tailspin together. Within a six week period I found out my father had another daughter, with a woman that was not my mother, who was already six months old, and my grandfather died, leaving me and my grandmother alone with my mother and "el problema." After his funeral I learned, without knowing how, that my mother was not "nervous" or "sick" as my grandmother would often tell me, but instead was a drug addict. I watched her, at my grandfather's funeral where grief kept everyone distracted, doze in and out of a half- awake sleep walking dance that I had seen on the streets in my neighborhood constantly. When I asked my aunt about the "falling people" she had explained by saying, "Those people take drugs. Don't ever do those things. They live terrible lives." My mother lived a terrible life. I suddenly understood.
I would come to learn that 1977 was a year that almost crushed my father. I never lived with him in the way I did with my mother, so his life was a slower reveal. It turns out that in 1977 he had two daughters (not just the one he told me about) born within nine months of each other to two different women, he had me lingering in the atmosphere of my mother's downward spiral, he lost my grandfather who had been a surrogate father for him and for me in his absence, and he was in the throes of battling his own addictions.
He was also a South Bronx boy watching his childhood world, which he had loved, burn around him. 1977 was a hard year in The Bronx and in some ways became associated with The Bronx forever. The image of Howard Cosell proclaiming that The Bronx was burning in the middle of his broadcast of a Yankee Game echoes endlessly in the repeated statistics about the south Bronx being the poorest district in the country. This is not a story about dysfunction or addiction or despair. It is a love story that tries to understand how the same Bronx streets that made me strong had instead devoured my parents. How had our love of The Bronx, a still unifying pride we share, had such different repercussions for each of us?
____________________
Share your response to this work, in any form, here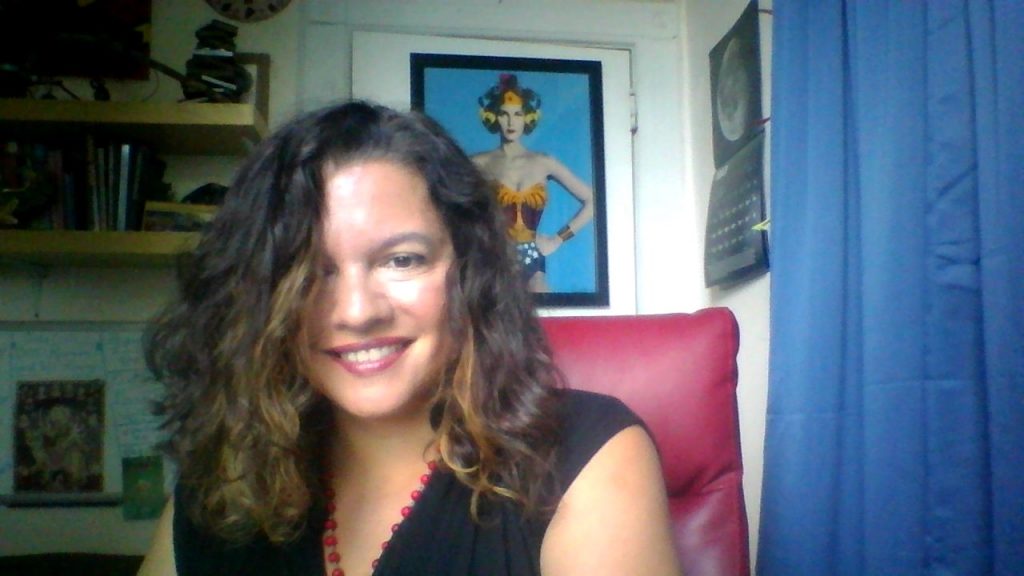 Melissa Coss Aquino Artist Statement: 
Melissa Coss Aquino, a Puerto Rican from the Bronx, is a writer and an Assistant
Professor in the English department at CUNY, Bronx Community College where she also
serves as the co-faculty advisor for Thesis, the Literary Journal of BCC. She completed
her MFA in Creative Writing at City College, is an alum of VONA and AROHO and is
currently ABD in English at The CUNY Graduate Center. Her personal essay "Una
Sinverguenza" (Shameless) was published in Callaloo, and her fairy tale "Pelo
Bueno/Good Hair" was published in The Fairy Tale Review. She is represented by the
literary agent, Soumeya Bendimerad Roberts, at Writers House, and has completed a
novel, The DOD: Daughters of Durga. Areas of scholarly interest include mid 19th
century to late twentieth century African American and Latina/o literature, ethnic
autobiography, fairy tales and comics.