"Unanticipated Effects of Altitude" by Jennifer Steil
Before you moved to La Paz, you were warned about the dizziness and nausea. You were told not to eat on the plane and to drink coca tea as soon as you arrived. Rest, everyone said. No exercise at all for the first few days. You took these recommendations seriously. Twelve thousand feet demand respect. When you descend into the Andes, all three of you—your husband, your small daughter, and you—feel okay. No one faints or vomits or has a cerebral hemorrhage. But no one warns you about the infinite ways in which altitude subtly erodes. The skin around your nails dries and cracks just enough to admit bacteria that plump your fingers into unbendable sausages. Your nose bleeds. You develop anal fissures, ventricular arrhythmia, eye infections. An angry rash crawls across your scalp. Paper cuts and mosquito bites take weeks to heal in the oxygen-poor environment. Despite daily exercise your spine crumbles and you take drugs for nerve pain. You are too tired to work. You lose your sense of humor. You lose hunger. When you drink more than one glass of wine you wake up sick. You cannot stay up past 9 p.m., yet you cannot stay asleep for more than two hours. You lie in the dark resenting your husband's dreamless slumber. He begins to suspect you of hyperbole and hysteria. He does not feel the things you do. His heart beats steadily and his skin is soft. He and your daughter are adaptable beings, beating you in a Darwinian contest. It's not that you want them to suffer. It's that you've begun to feel about the relentlessly healthy, the way infertile people feel about the pregnant.
When you travel to sea level for work you are stunned to find you can make people laugh. You can run for miles and stay up until midnight. Pain ebbs. You can drink three glasses of wine and feel perky the next day. You remember what it's like to feel human. You perform puppet shows for your daughter over Skype. When you tell your husband this he is silent, interpreting it as an accusation: You have taken me to a place that has stolen my humanity. Perhaps he is right. Because he is a kind man, he offers to leave his post. But you will not allow this martyrdom. You will not be the reason he is forced to leave work he loves. You steel yourself for the final year of the four-year posting. Just twelve more months. You can endure.
In your final year, your husband tells you he has the option of extending his post. He assumes you won't want to stay and this assumption, though correct, makes you sad. You do not want to stay nor do you want to be the reason to leave. A chasm has opened like a moat around you. Your husband can no longer cross it. You are not sure he can even see it. Funny that you can stand atop a mountain with this much air around you and feel so much like you are in prison.
____________________
Share your response to this work, in any form, here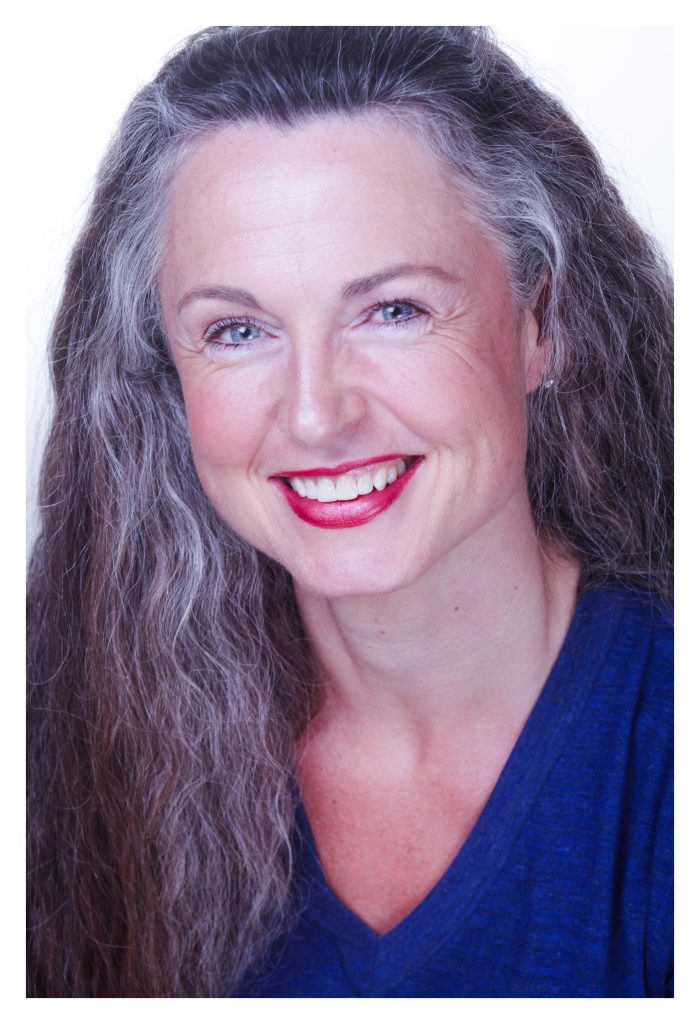 Jennifer Steil Artist Statement: 
Jennifer Steil is an award-winning author and journalist. Her debut novel, The
Ambassador's Wife, published by Doubleday in July 2015, won the 2013
William Faulkner-William Wisdom Creative Writing Competition Best Novel
award and was shortlisted for both the Bisexual Book Award and the Lascaux
Novel Prize. It has received considerable critical acclaim, notably in the Seattle
Times, Publishers Weekly, and The New York Times Book Review. It was
published in Italian and will soon be in Polish, Greek, and Bulgarian.
Oscar-winner Anne Hathaway has signed on to star in a television miniseries
based on The Ambassador's Wife.
Jennifer's first book, The Woman Who Fell From the Sky (Broadway Books,
2010) is a memoir about her tenure as editor of the Yemen Observer newspaper
in Sana'a. The book was praised by The New York Times, Newsweek, and the
Sydney Morning Herald among other publications. It has been published in
Australia, New Zealand, Germany, the Netherlands, Italy, Turkey, and Poland.
Jennifer's freelance work has appeared in the World Policy Journal, Die Welt,
Saranac Review, Vogue UK, the Washington Times, The Week, Yahoo Travel,
Time, and The Rumpus.