OUR WAY IS SISTERHOOD AND RECIPROCITY
Our global sisterhood is growing, and it matters.
Your donation makes room for us all.
We thank you.
Give to AROHO and receive gifts of sisterhood
Donate

"As a mestiza I have no country, my homeland cast me out; yet all countries are mine because I am every woman's sister … " — Gloria Anzaldúa
---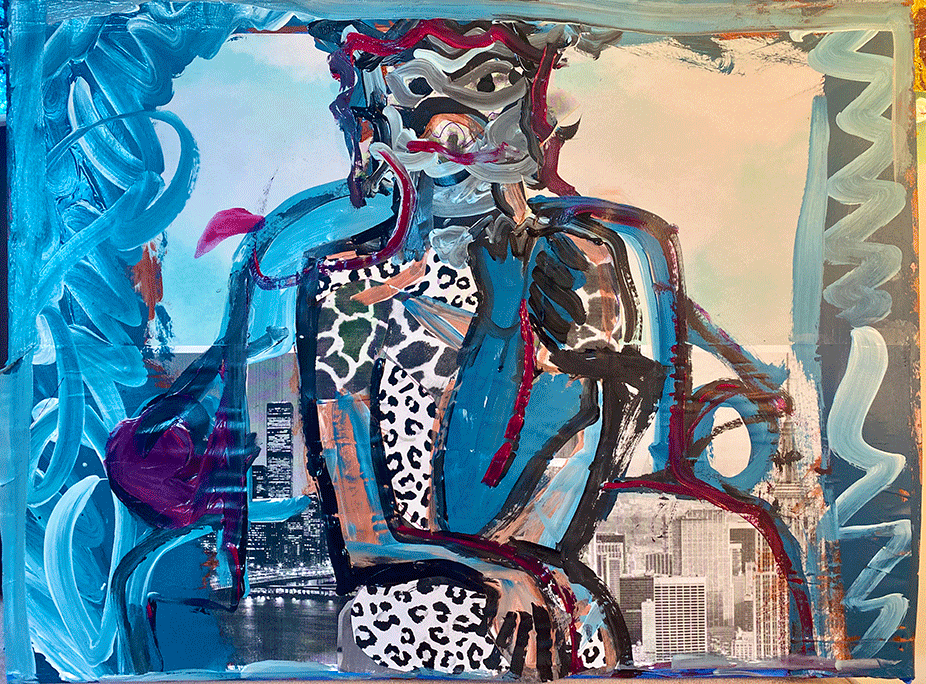 "37th Floor" by Mimi Dobelle
This painted collage is a portrait of myself waiting for a guest to visit me in my old apartment. I lived at this address for two years during which time I experienced waves of loneliness and connection.
Donate to enter A Room of Her Own with Bhanu Kapil

I come from a geography
where girls embroider a silence
unfurling quilts of wordlessness
vast like star-studded desert skies.
Their quietude as deep as the space
Where tears are born
High as the walls that keep history in
but also subtle
like the rivers that roamed these plains once.
Gurgling, buoyant ghaghra-clad girls
now untraceable, lost forever.
That's where I come from.
"Where I Come From" by Vinita Agrawal
Lend your voice and vision to WAVES
---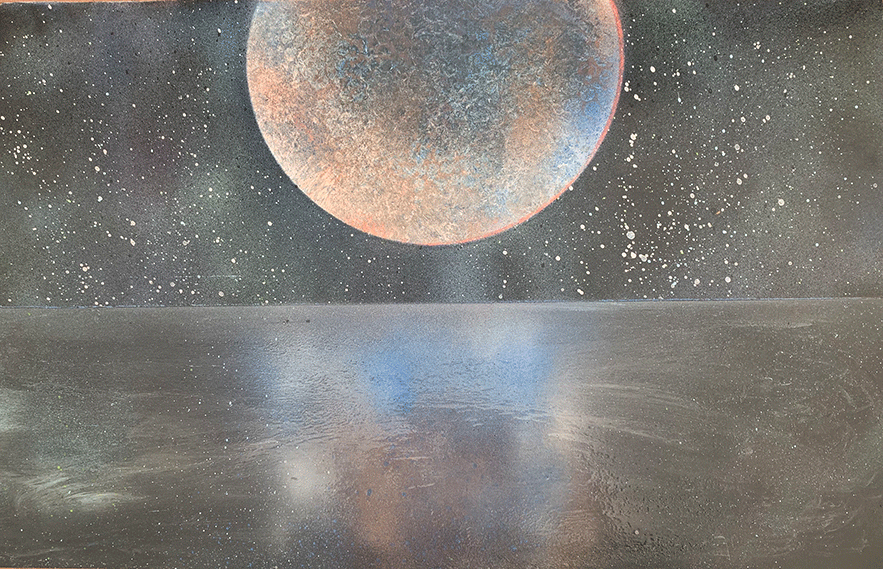 "The Moon" by Summer Cole
…I can bring to life the things that are in my heart and mind, I can actually see, taste, or touch the things I have imagined.
---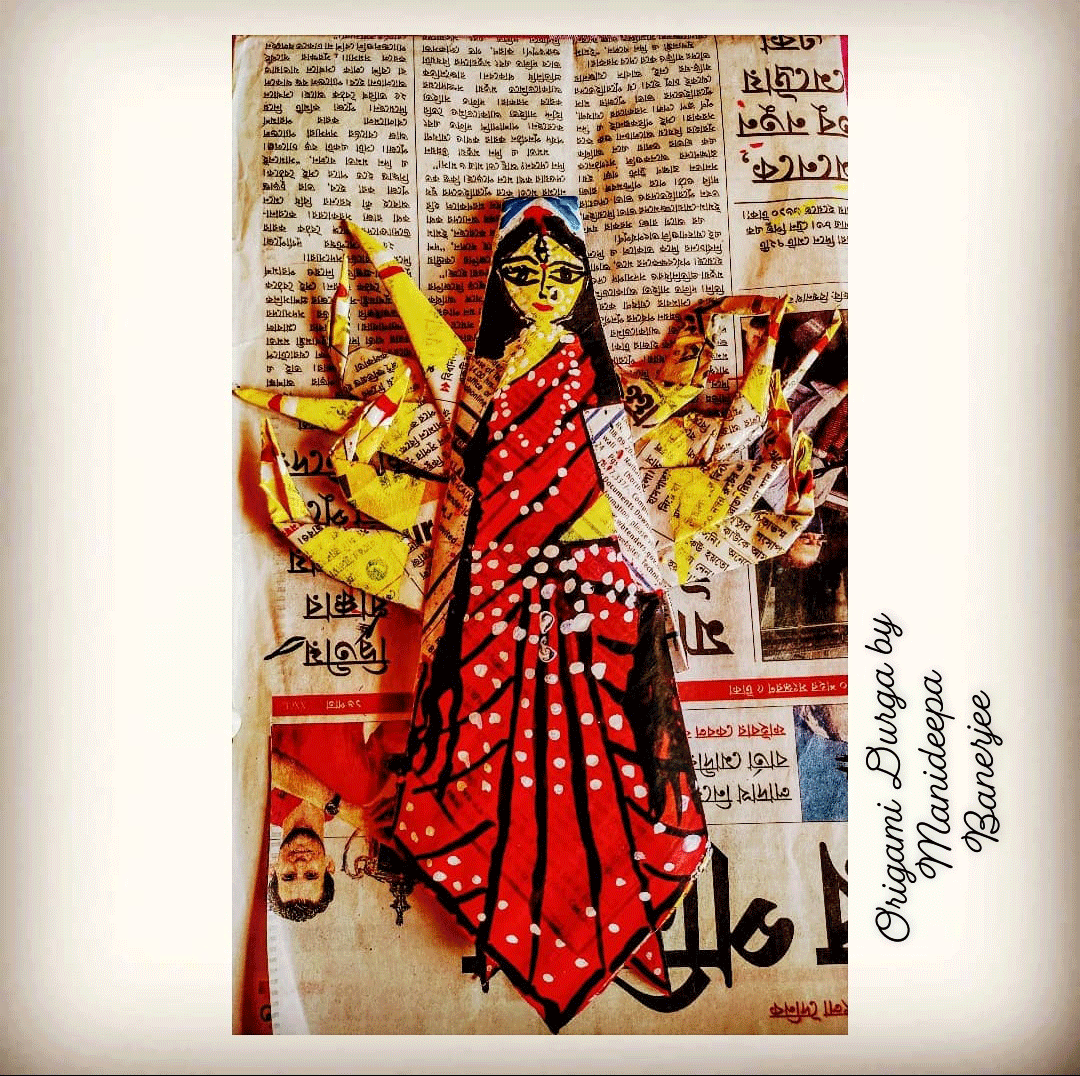 "Mahishasur Mardini" by Manideepa Banerjee
In response to The Q: who am I as a creative woman?
---
We respond to the call of our times and our community to release the confluence of women's voices – both from our radiant anthology and from newly submitted work – into shared, published WAVES. With no limit to its future possibilities, we are publishing the anthology – piece by piece – in our monthly WAVES publication, and by digitizing all work from the anthology in the format of an online book serialization.
For WAVES, begin here