"The Moon" by Summer Cole

What does my art/writing mean to me: It means that I can bring to life the things that are in my heart and mind, I can actually see, taste, or touch the things I have imagined.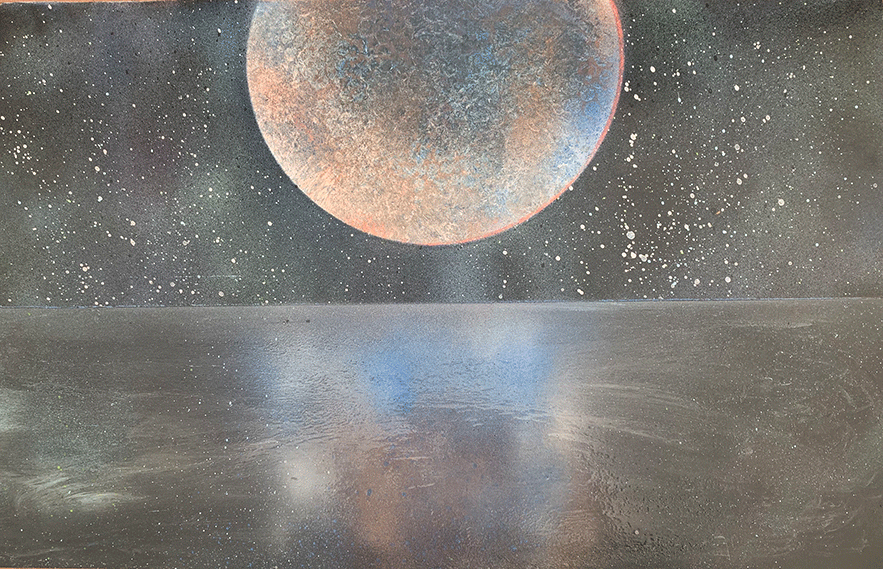 Summer Cole's Artist Statement: I am a Native American artist, that creates healing remedies, does beadwork, painting, whittling, dye work, jewelry, Clay sculpting, and embroidery.
As a creative woman, my deepest need is: To be able to create, to wildcraft my herbs for salves or dye, and to share my things with everyone.