"Where I Am Standing" by Marsha Pincus
I am standing at the gates of Auschwitz
peering up at the iron words Arbecht Mach Frei.
I take my place among the school children and
families of Europe in the ticket line.
"Exhibits on your right, showers on your left,"
the Polish tour guide says without a trace of irony.
On the other side of the gate I am standing
on a murderous Main Street in a genocidal Disneyland.
The guard towers rise to attention flanked by obedient barracks.
Carved wooden Jew figurines are sold
at souvenir stands in the railway station.
I stop and buy postcards from the end of the line.
I am standing at Majdanek on the concrete floor
of the concrete gas chamber with the concrete walls with
the golden cans of Zyclon B whose skull and crossbones
smirk and wink their warning at me.
Scratch marks, the only epigraph inscribed in the walls
by the living at the moment of death.
I am standing among the trees of Treblinka
in the landscape of childhood nightmares
in the heart of darkness of every fairy tale.
There is a stone for each city, town, and village destroyed
A cemetery for a civilization,
a rubble of remembrance.
I am standing, calling for the spirits of the children.
Lazar! Chaim! Moishe! Duddy! Tatele! Boyele!
I am standing as one million flies buzz in endless testimony
to the bodies buried here their ashes constituting
this ungodly soil which can grow nothing but stones.
Razel! Rachel! Rivkah! Shayndele! Feigle! Memele!
But their spirits are long gone
having fled with the smoke of their skin rising
through the crematoria's chimneys.
Like birds with no songs
they flew away in silence.
I am standing.
____________________
Share your response to this work, in any form, here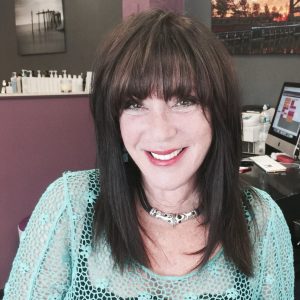 Marsha Rosenzweig Pincus Artist Statement:
Marsha Rosenzweig Pincus is a writer, educator and visual artist who recently
relocated to Santa Fe, New Mexico. She taught English and Drama in Philadelphia
for 34 years, winning Teacher of the Year two times – in 1988 and 2005. After her
retirement, Marsha reconnected with her creative side and began writing seriously
as well as studying printmaking, photography and mosaics. Creator of a one woman
show, Chalkdust, Marsha's screenplay Small Steps won honorable mention in the
2016 Screenwriting Festival. Her collages were included in the Muse Gallery's
Collaborative/34 exhibit and her mosaic, 'Emergence" was part of Parts of the Whole,
a juried show by the Mosaic Society of Philadelphia. You can read more about
Marsha by visiting her website and blog, Her Own Terms at www.marshapincus.com