Congratulations to our Winners & Finalists, and thank you to all who submitted!
As always, we were honored by the chance to read the audacious, compelling, and beautiful words of so many talented women. We are grateful to all who submitted and privileged to honor those whose work merits special recognition at this time. We hope you will join us in celebrating their successes, and we wish everyone who applied boldness and perseverance in the effort to find your words the publication, audience, and appreciation they deserve.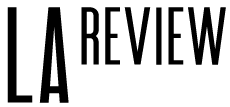 Each winner will receive $1,000 and publication of her winning piece in Issue No. 16 of The Los Angeles Review.


POETRY
WINNER: LAURA LAUTH, "MASS GRAVE, UKRAINE"
"Last summer, while researching another poem, I found articles describing two early twentieth-century genocides, both of which took place in the ancient Ukrainian city of Vinnytsia…There was a photograph: I couldn't turn away; we forget so easily, and I wanted to remember."
Poetry Finalists:
Helen Chinitz, "What You Erase Knits Back Together"
Suellen Wedmore, "After Twenty Years Working Without a Contract, Ida Considers Addressing the Superintendent of Lighthouses"

SHORT FICTION 
WINNER: KATIE UMANS, "THE BANSHEE AND THE CHEF"
 "I think the story quickly became more about how any young woman struggles to find her vocation and her passions in the midst of competing interests – including the expectations of parents and the new and powerful romantic idealization of her by men."
Short Fiction Finalists:
Elizabeth Cummins Munoz, "Beasts"
Elizabeth Dickinson, "A Modern Girls Guide to Childbirth"

FLASH FICTION
WINNER: CAITLIN SCARANO, "OF POSSIBLE WAR"
 "'Of Possible War' is an experiment, a love story, an exploration into the subconscious minds and desires of two unnamed characters, and a meditation on grief and suicide."
Flash Fiction Finalists:
Marytza Rubio, "Instructions for Assembling a Paper Crane"
Jasmine Sawers, "Once Upon a Time in an Orchard"

CREATIVE NONFICTION
WINNER: KATE ANGUS, "WHAT YOU AREN'T ALLOWED TO SAY"
"My piece is essentially about how much power things accrue by being kept secret, particularly the things we feel shame about–it's as if that silence turns us back into terrified children who mistake shadows in the corner of the room for monsters."
Creative Nonfiction Finalists:
Cassie Tunick, "The 13th hour of the 26th day"
Paula Carter, "Ictalurus Punctatus"

Finalist judges will be Vanessa Diffenbaugh (Short Fiction), Kristen Wolf (Flash Fiction), Cheryl Clarke (Poetry), and Deborah Feldman (Creative Nonfiction).