"The Light Keeper"

Берегиня Світла

artwork by displaced Ukrainian photographer Ksenia Lisna
What does my art mean to me: Coming as I do from a port city and shipbuilding centre in the southern region of Ukraine, the ethos of sea, sky, and steppe are never far away. Mykolayiv is situated on the river Buh, which flows into The Black Sea. Here, the water is deep. During the Cold War, Mykolayiv included a military base, was closed to outsiders, and did not exist on maps.
I am a boundary-crosser and new world visionary. I seek beauty in everything and everyone.
English translation facilitated by Inna Walker and Andrea Mozarowski

— I see the worlds beyond your world
for you have worlds inside your ribs as well. Breathe.
Just breathe, my blue beauty. Your breathing
                                turns the world.
"Earth's Lullaby, or To the Child Now Grown" by Kathleen McCoy
_________________________________________________________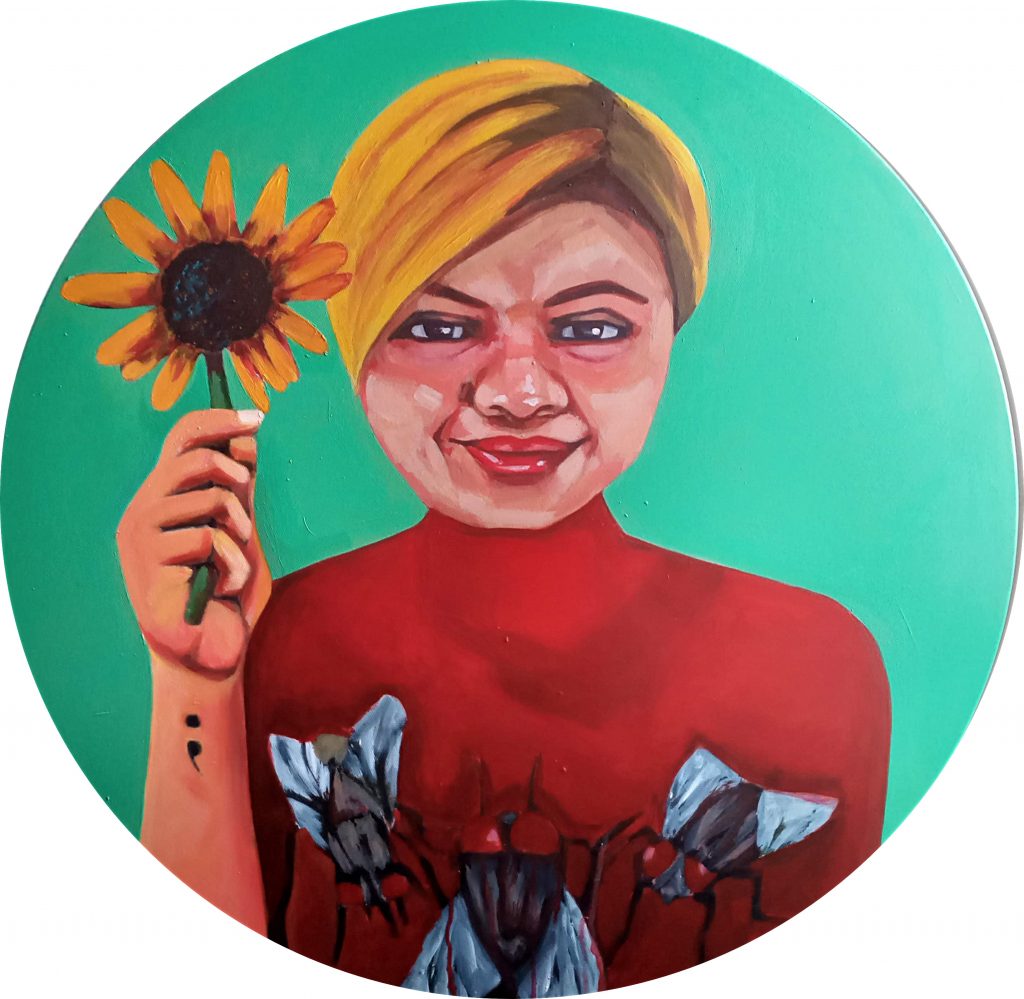 "It Stays in Our Body" by Mehreen Hashmi
What does my writing/art mean to me? My work falls under the category of art activism to create awareness for PTSD, its recovery and suffering of abuse survivors afterwards. My work has been a catharsis and my strongest voice for me.
__________________________________________________________
We respond to the call of our times and our community to release the confluence of women's voices – both from our radiant anthology and from newly submitted work – into shared, published WAVES. With no limit to its future possibilities, we are publishing the anthology – piece by piece – in our monthly WAVES publication, and by digitizing all work from the anthology in the format of an online book serialization.
For WAVES, begin here