"It Stays in Our Body" by Mehreen Hashmi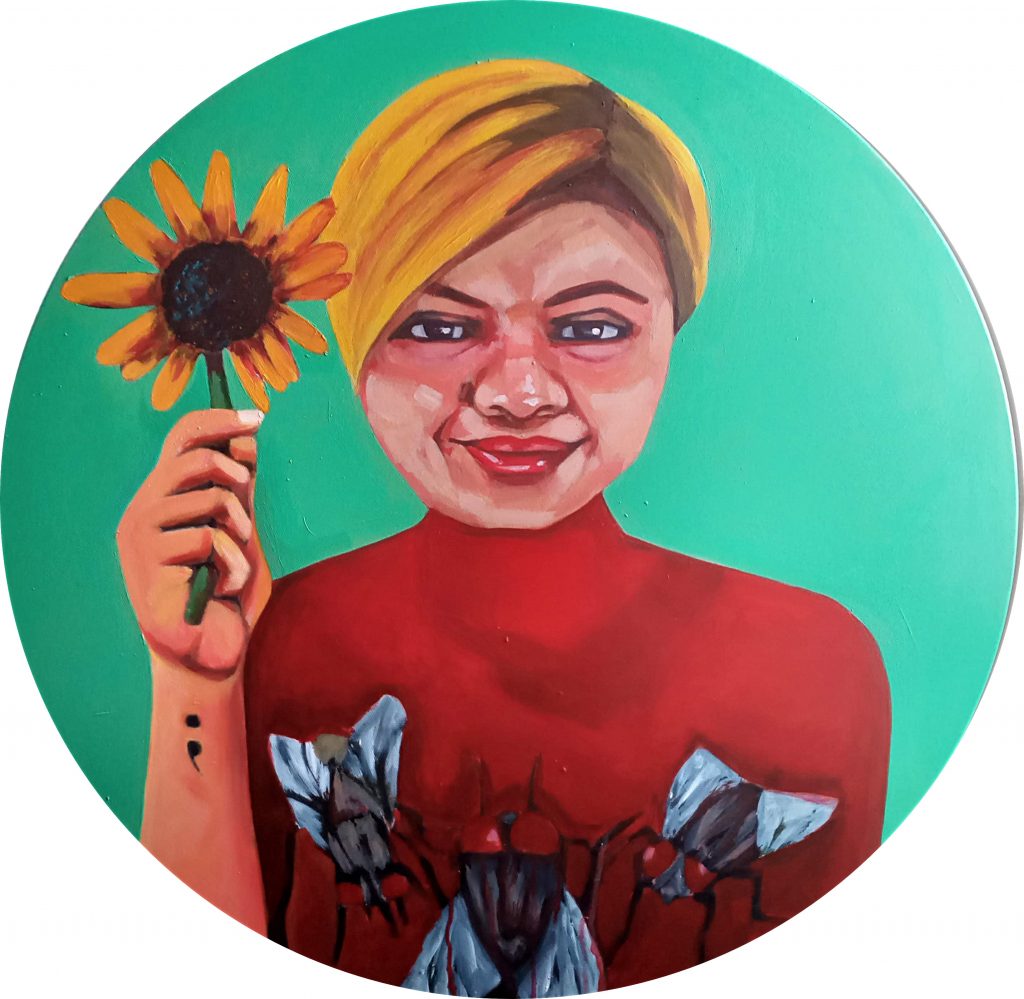 What does my writing/art mean to me?

Being a survivor of several assaults including rape, molestation and sexual assaults, I have been living with developmental trauma and my work is a narration of my emotional state of several time periods while attempting to process and heal. It depicts social stigmas towards victims and its aftermath on their lives. My work falls under the category of art activism to create awareness for PTSD, its recovery and suffering of abuse survivors afterwards. My work has been a catharsis and my strongest voice for me.
____________________
Mehreen Hashmi's Artist Statement: Mehreen Hashmi, a graduate of Fine Arts from Indus Valley School of art and architecture is an interdisciplinary visual artist and a curator based in Karachi, Pakistan who has also curated Pakistan's first Karachi Art Summit in 2017. She has exhibited internationally including in London, Denmark, Beirut, Netherlands, Nepal, Germany, and Yanjiao Biennale, China. Her work has been reviewed by pioneer art critics of Pakistan as well as featured in other countries. As a curator, she has curated for several renowned organizations including the Culture Department, the Government of Sindh and Alliance Francaise de Karachi. She has initiated several projects based on cultural exchange, public art, and curatorial activism in Pakistan and Europe. She has received several awards including Prince Claus Mobility Fund and 'Millennial of Inspirations'.