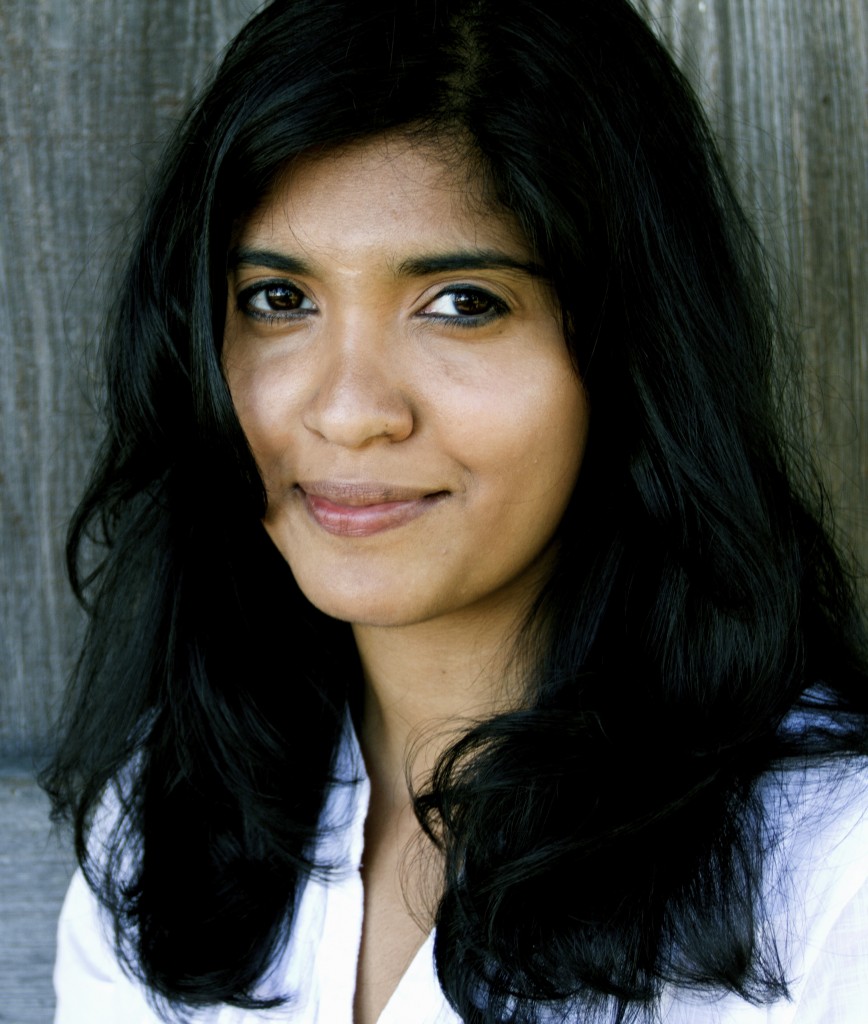 Dipika Guha of New York, NY, is the recipient of A Room of Her Own Foundation's first Shakespeare's Sister Fellowship, a partnership joining A Room of Her Own Foundation (AROHO), Hedgebrook, and The Lark together with award-winning actress, playwright, and author Ellen McLaughlin. This gestational, communal, and developmental fellowship is the trifecta of playwriting opportunities for a female playwright, offering a $10,000 prize and unique experiences with the three partnering organizations. "It's such a rare and incredible opportunity, inviting the creation of something that maybe hasn't even been dreamt of yet," Guha said of the fellowship.
"Our intention for the Shakespeare's Sister Fellowship is to reward a playwright whose level of excellence and rich, diverse voice challenges literary and cultural traditions. Dipika Guha is such a playwright. We see Guha's great talent poised to join great opportunity and expect she will continue to push the boundaries of the merely domestic to the language of big ideas and big stories." Darlene Chandler Bassett, Founder and President of AROHO
Get to know more about Dipika Guha, her work, and her story on her Shakespeare's Sister page here.
The fellow and finalists were discovered through a blind, two-round process. The pool of 957 first-round submissions was winnowed down to 40 semi-finalists by Ellen McLaughlin. These 40 semi-finalists were in turn judged by teams of readers from the national theatre community  to reveal five finalists. Final deliberations for the fellow were made by representatives of AROHO, Hedgebrook, and The Lark. "We now know so much more about the vast, varied and remarkable community of women playwrights and are more determined than ever to find ways to serve it," said Ellen McLaughlin the partnership's visionary and mentor. "Dipika Guha's work is fresh as paint, vibrant with authority and originality. It is a joy to acknowledge such a unique talent with the first Shakespeare's Sister Fellowship. We are so excited to see what she will bring into the world as a result of it."
"Dipika Guha is a writer of breathtaking vision and voice, and Hedgebrook is thrilled to join with our partners in awarding her this fellowship. The quality and calibre of our four finalists is truly extraordinary. We were blown away by the dazzling theatrical worlds these writers are creating, and the global scope of their stories. Their subject matter is urgent, their voices raise a call to action." Amy Wheeler, Hedgebrook Executive Director and playwright

"The Lark is honored to join with our partners in awarding this fellowship to Dipika Guha. Her unique and powerful voice made a deep impression on the entire selection committee. All four finalists also deserve commendation for their extraordinary submissions. We are very thankful for the privilege of reading their work." Lisa Rothe, Director of Offsite Programs and Partnerships
Guha's plays include I ENTER the VALLEY (Weissberger nom '14), THE BETROTHED (Wellfleet Harbor Actors Theatre, Chester Theatre), THE RULES (Superlab Clubbed Thumb/Playwrights Horizons) and BLOWN YOUTH (New Georges/Barnard commission). Her work has been developed by Old Vic New Voices in London, Oregon Shakespeare Festival, WordBRIDGE, Cutting Ball Theatre, the Playwrights Foundation, the Flea, INTAR, the Culture Project, One Coast Collaboration and the Tobacco Factory (UK) amongst others. Residencies include SPACE at Ryder Farm, Ucross Foundation, Djerassi Resident Artists Program and the Sitka Island Institute. She's a former Dramatists Guild Fellow, a Time Warner Fellow at the Women's Project Lab, Ars Nova Playgroup alum & alum of Young Writers Program at the Royal Court Theatre, London. She's a proud member of Ma Yi, the Claque writers group, an affiliated artist with New Georges, the Soho Rep Lab W/D Lab and has recently completed a project with the Yale Center for Scientific Teaching on women and gender bias in the sciences. BA: Canonical Travails or Eng Lit (UCL) MFA Playwriting (Yale) under Paula Vogel. Despite a long run in the north east of the United States she still drinks tea. www.dipikaguha.com
The four extraordinary finalists for the first Shakespeare's Sister Fellowship are:
Katie Bender of Austin, TX, Ellen K. Graham of Denver, CO, Ellen (EM) Lewis of Woodburn, OR, and Stefanie Zadravec of Brooklyn, NY