Fall 2015 Orlando Prize Winners & Finalists
It was a privilege to read the work of one-thousand twenty-four talented women. We hope you will join us in celebrating the success of the selected winners and finalists, chosen anonymously by our extraordinary panel of finalist judges!
POETRY WINNER: "FLIGHT THEORY"
by Allison Adair [Brookline, MA]
"The poem pulled me into the poet's experience from the first two lines: 'You turn off the lights this time and lie still, a body shifting from its country.' The writer builds the images and follows them to one surprising, frightful, gorgeous conclusion."—Poetry Finalist Judge Cheryl Boyce-Taylor
Poetry Finalists:
Holly Norton, "Tijuana" Emily Cole, "All I Wanted" Elizabeth Hoover, "Resurrection After Hours"

FLASH FICTION WINNER: "THE IMMACULATE HEART OF MARY/STEEL CITY, 1910"
by Ingrid Jendrzejewski [Cambridge, UK]
"The author…manages to evoke the grittiness and toil of early twentieth century immigrant life and the complexities of gender and desire in a piece filled with magic, lust, and despair. This story won my (far from immaculate) heart."—Flash Fiction Finalist Judge, Anne Finger
Flash Fiction Finalists:
Mira Dougherty-Johnson, "The Uncertainty Principle" Elizabeth Turner, "Smalldom" Ona Mirkinson, "Back and Fill"
SHORT FICTION WINNER: "GROW HEAVY"
by Leigh Claire Schmidli [Berea, KY]
"Subtle, tender, poignant, this story delivers an emotional wallop in just a few pages. A gorgeous evocation of loneliness, of the delicate yearning for connection, for contact, at the same time as it pursues larger notions of manhood. Lovely and deeply memorable."—Short Fiction Finalist Judge Megan Abbott
Short Fiction Finalists:
Ellen Perry, "Derby Day" Tracey Taylor, "How the Light Gets In"


CREATIVE NONFICTION WINNER: "GONER"
by Beth Ann Fennelly [Oxford, MS]
"'Goner' seamlessly twines together themes of sexual abuse and gender politics. Within these themes, [the author] also uses irony to great effect. This is a winning essay!"—Creative Nonfiction Finalist Judge Sue William Silverman
Creative Nonfiction Finalists:
Marya Hornbacher, "Rebecca" Holly Stone-Cabe, "Long Days Forgotten and Remembered"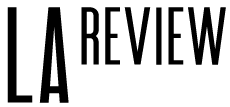 Each winner will receive $1,000 and publication of her winning piece in Issue No. 19 of The Los Angeles Review.

The next Orlando Prize Competition Deadline is January 31, 2016