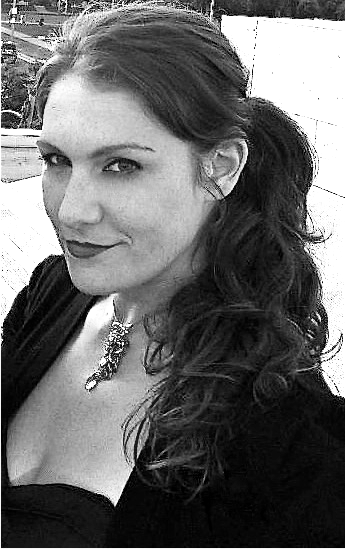 Jessica Piazza's poetry collection "Interrobang" has been selected by judge Eloise Klein Healy as the 2011 To the Lighthouse Poetry Prize winner.
Jessica Piazza was born and raised in Brooklyn, New York. She earned her B.S. in Journalism from Boston University, where she began work as the Favorite Poem Project, serving as an undergraduate intern for United States Poet Laureate Robert Pinsky. Jessica cofounded the Speakeasy Poetry Series in NYC and then pursued her MA in English (Creative Writing) at UT Austin, where she helped create Bat City Review. In 2007 Jessica moved to Los Angeles to enter the Ph.D. program in English Literature and Creative Writing at USC, where she  co-founded Gold Line Press. Jessica has won a Keene Prize for Literature, is a contributing editor at The Offending Adam, and has blogged for The Best American Poetry and Barrelhouse. Her work has appeared in The National Poetry Review, Agni, Indiana Review, 32 Poems, The Missouri Review, Mid-American Review, No Tell Motel, 42 Opus, Pebble Lake Review, Rattle, Hobart, Country Dog Review, Coconut, Barefoot Muse, Forklift Ohio, and the anthologies 150 Contemporary Sonnets (University of Evansville Press) and Hot Sonnets (Entasis Press).
She is currently working on a book of essays and lectures on writing with the poet Jill Alexander Essbaum, a series of erasure poems with fiction writer, essayist, and poet Heather O'Neill, a comedic memoir, and a group of short stories in iambic meter. Interrobang is her first collection of poems.