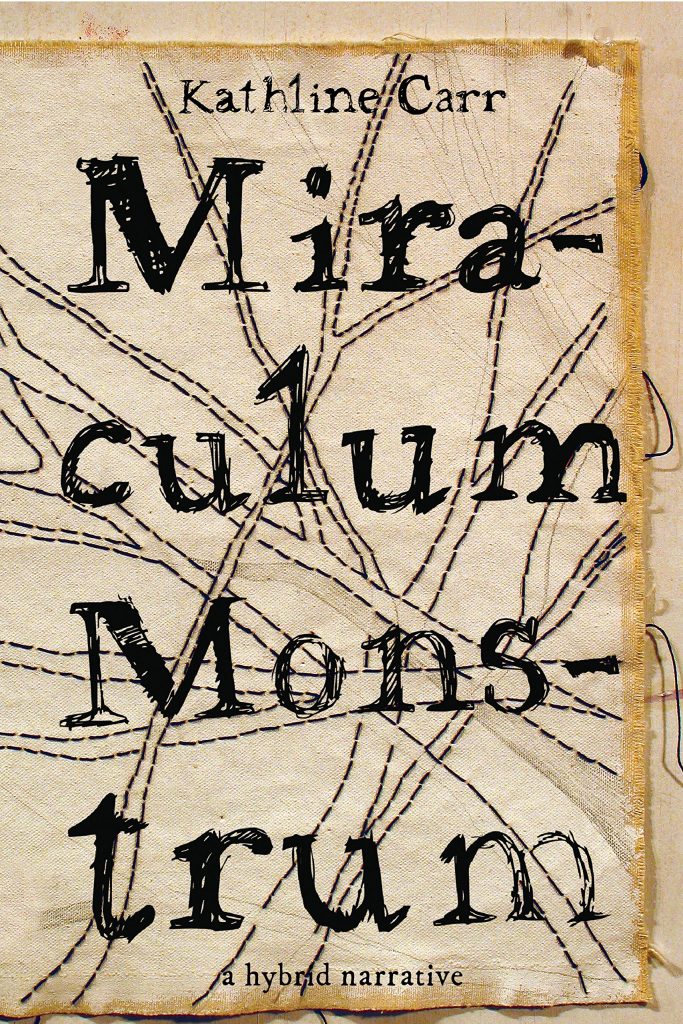 "Miraculum Monstrum by Kathline Carr is a remarkably inventive, audacious debut collection that unfolds as poems, stories, fragments, drawings, paintings, mixed media pieces, and quotes to document and illustrate the life of Tristia Vogel, a visual artist who transforms dramatically and traumatically into a bird, and becomes an unintentional prophet. . . . This book is a unique and brilliant contribution to contemporary dystopic literature."—Jan Conn, author of Tomorrow's Bright White Light
Miraculum Monstrum, winner of the 2015 Clarissa Dalloway Book Prize and Best Book Award Finalist, Fiction: Cross Genre
Buy this Book
Search for a reading of Miraculum Monstrum near you
Miraculum Monstrum is an illustrated, highly original, and formally inventive speculative hybrid narrative centering on the life and work of a fictional female artist afflicted with wings.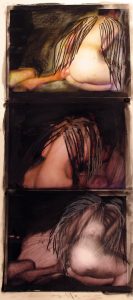 Kathline Carr was born in 1966 and raised primarily in New England. After having a family and living in seclusion at the base of Gallows Hill in Connecticut, Carr earned her
BFA in Creative Writing with concentrations in visual art and feminist philosophy from Goddard College, VT and an MFA in Visual Arts from The Art Institute of Boston at
Lesley University. She is the recipient of the 2015 Clarissa Dalloway "Everything but Poetry" Book Prize from AROHO Foundation, and a previous Connecticut Poetry Circuit Award winner (2006). Her writing/art has appeared in Yew Journal, Entropy, Calyx, Earth's Daughters, Hawaii Review, CT Review, Alexandria Quarterly and elsewhere; she has exhibited her visual work in the Berkshires, Provincetown, NYC, Boston, and Toronto. Carr lives in North Adams, Massachusetts, with her husband and sometimes-collaborator, figurative painter Jim Peters, and her youngest daughter Mercedes. Visit her website at http://www.kathlinecarr.com/.