Global Camps
for Women Writers and Artists
OUR ROOM | OUR WORK | OUR WAY
IMAGINE YOUR BEST EVER CREATIVE DAY. Sustaining, nourishing, and Zoom-enabled, Global Camps are a window to creative inspiration and communion in the sacred space of each other's presence. Feel the boundless joy of beginning or completing your creative project. Become part of a diverse community of women who dream creatively. Discover or reclaim the essential ingredients of your own sustainable creative life. Work Your Way, independently yet together in Our Room, and gain wisdom and support from each other.
GLOBAL SISTERHOOD CAMP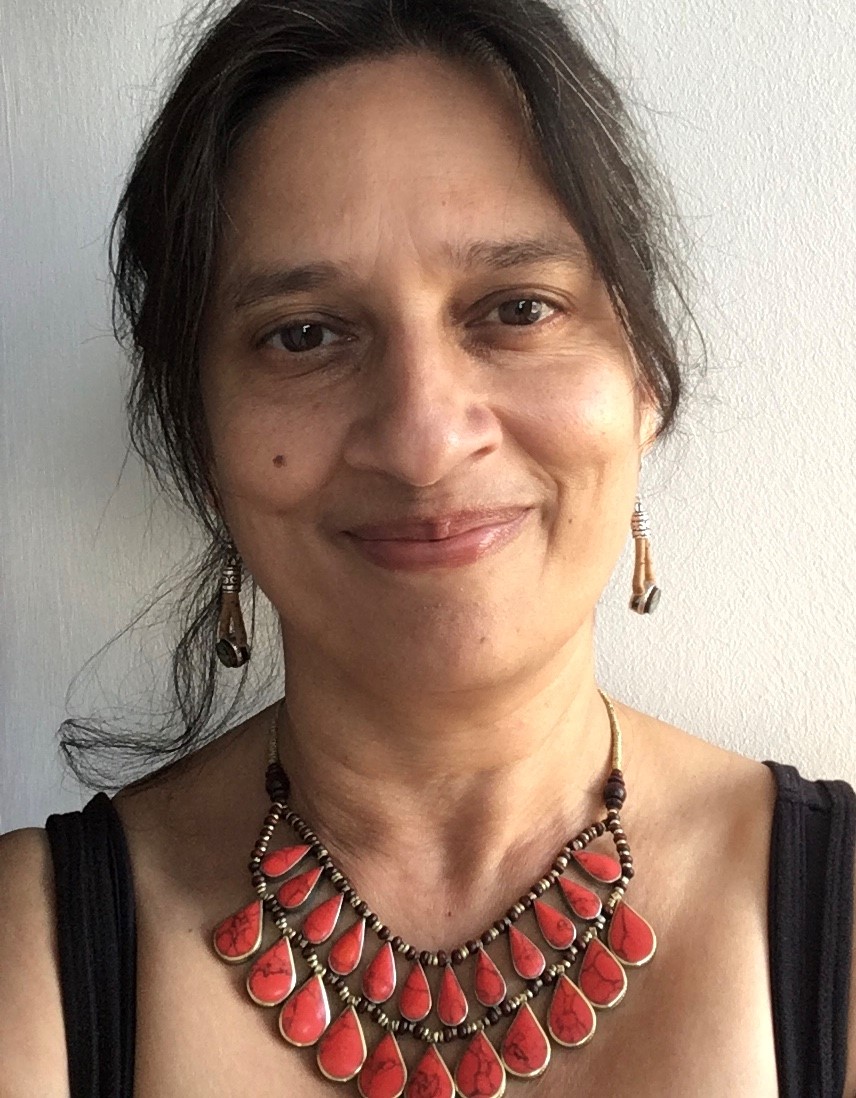 featuring author, artist, and wisdom sharer
December 12, 2020
11am – 2pm EST
Zoom Enabled
To close our twentieth year in style, AROHO is hosting a Global Sisterhood Camp, a digital celebration assembling as many sister creatives who love AROHO and support the work of women writers and artists from as many countries of the world as possible.
This camp is an occasion to expand sisterhood, reciprocity, work, and wisdom alongside esteemed author and AROHO sister, Bhanu Kapil. A 2020 winner of the Cholmondeley Award from the UK Society of Authors and the Windham Campbell Prize for Poetry from Yale University for distinguished achievement in poetry, Bhanu's luminous presence, and unique take on art thinking, and inquiry will make this joyous gathering a hearth like no other.
YOU ARE PART OF A GLOBAL SISTERHOOD.
SUBMIT IF YOU NEED SPONSORSHIP TO ATTEND.
DONATE WHAT YOU CAN TO MAKE IT ALL POSSIBLE FOR EACH OTHER.
We ask sisters who can to donate at least $100 by December 7, which makes possible your own attendance and the attendance of one other sister, and reinforces the generosity at the heart of our legacy. For all who can donate at least $10 to our Global Sisterhood, we will share a special link to an excerpt of our recorded gathering with Bhanu.
For those who cannot afford to donate $100 and would love to attend our live virtual gathering with Bhanu and women around the world, we ask that you donate at least $10 for our Global Sisterhood and submit by December 7 for the chance to receive sponsorship to attend. If enough of us donate, we will be able to make room for every woman who applies!
YOUR SUBMISSION AND DONATION IS ALSO YOUR CHANCE TO WIN AN INTIMATE, SMALL GROUP GRANT WRITING SESSION AND Q&A WITH BHANU KAPIL IN 2021.
Each Gift of Sisterhood applicant's name will be entered once, donor's names entered one time for each $10 given in 2020, in a year-end drawing to win this opportunity to take your art to the next level within a strong community of creative women.
---
Global Summer Camp
Each three-hour, daily session of this five-day creative retreat follows the same arc—roughly half the time immersed in independent work, the other half engaged in collective activities to include potent wisdom sharing on topics to bolster and refuel your creative practice and community. Zoom-enabled.
August 9-13, 2021
11 am to 2 pm ET
$150
Space is limited
"I'm a writer who is always searching for new forms and new ways to make work. Inspiration at AROHO was a constant. To find so many women all focused on creating gave me energy and permission to ground into my best self. I have been trying to find my way…AROHO is a place for me now where magic can be made, and more than that, I can take AROHO and its anthem, deep dives and spirit with me always." — Emma Goldman-Sherman, playwright
---
OUR ROOM IS SACRED | We honor our evolving self-agency as creative women and insist on our responsibility to each other by entering shared space with profound respect for our time, dignity, artistry, ancestors, and culture.
OUR WORK IS PROGRESS | We invite each woman to set her own intentions, speak for herself and her work within the realm of her own unique experiences, and commit to generous listening and shared progress together.
OUR WAY IS SISTERHOOD & RECIPROCITY | We entrust each other with our creative presence and imperfect offerings in order to share connection, expand common ground, and explore wildly-creative possibilities for ourselves and each other. In sisterhood, and whenever possible, we show our appreciation for the gifts we have received by gifting our fellow sister's presence in Our Room.