"Where God Lives" by Jeanne Bryner
It is hard to believe in God, even now.
He was always somewhere else. Maybe fishing.
Sometimes I get mad. Like when my sister was eight
and I was six. Daddy went drinking, left us
all alone to tend our baby brothers.
We were potty-training the chubby one, Ben.
I knelt to pull him off his potty seat
and his weenie got caught in a crack
of blue plastic. Blood spurted as if I'd
chopped a hen's neck. My sister ran.
All four of us crying now, and me holding
Ben's poor wiener
a bloody worm in a washcloth.
I begged God to stop warm ooze soaking
through to my palm, and held Ben,
who yelped louder than Sam the day
we shut his tail in a closet. I'm sorry,
please God, help us. I chanted my prayer
the way you do when you see the train's face
frothing in the tracks, yellow eyes and teeth
hissing the dark and your car's stalled
all the doors locked tight.
Our screen door whined, slammed,
when my sister brought the women
in their gingham blouses. They found Vaseline
in our cupboards, rocked Ben until he slept,
gave us orange popsicles, threw
the potty seat in the trash.
It is difficult to believe in God,
but I want to say that day, when I was six
and holding what was left of my brother's dick
in my right hand, God's hair was in pin curls
under a red bandana. He had two names:
Elsie and Janet May. He lived on our street:
the four hundred block in the projects.
He was home; it was August and too hot for trout.
____________________
Share your response to this work, in any form, here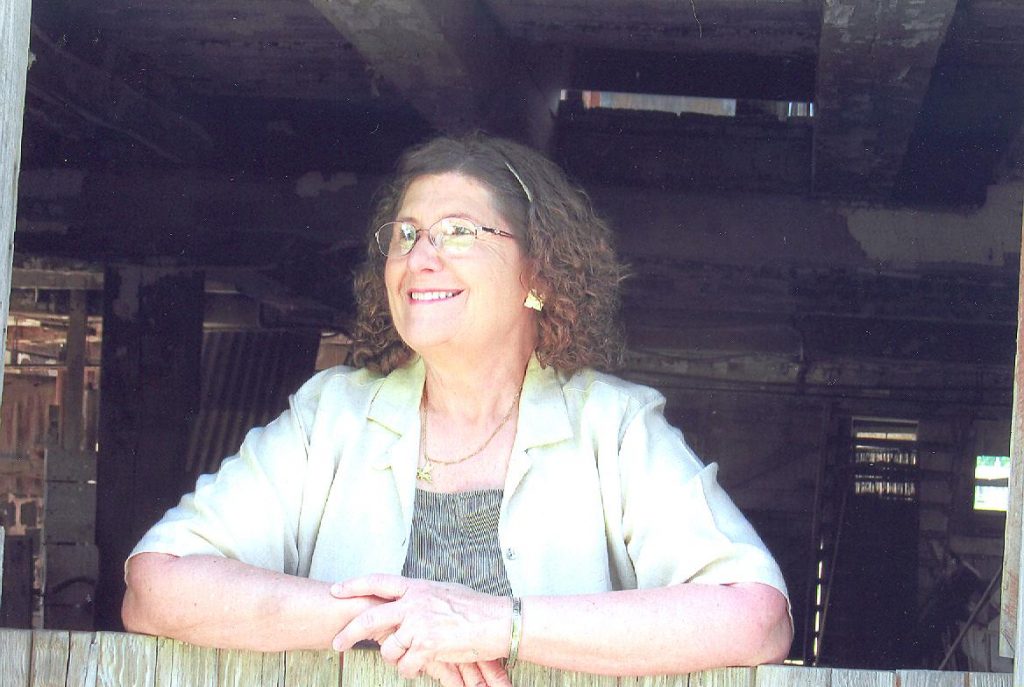 Jeanne Bryner's Artist Statement:  So often, adults must witness for the children they have been. They can show how those with very little power learn the lessons of silence.
Jeanne Bryner's family was part of Appalachia's out migration. A graduate of Trumbull Memorial Hospital's School of Nursing and Kent State University's Honors College, she has received writing fellowships from Bucknell, Ohio Arts Council and Vermont Studio Center. Her books in print are Breathless, Blind Horse: Poems, Tenderly Lift Me: Nurses Honored, Celebrated and Remembered, Eclipse: Stories, No Matter How Many Windows, Early Farming Woman, The Wedding of Miss Meredith Mouse and Both Shoes Off. Her new play, "Foxglove Canyon," was adapted from her short story by the same name. Her work has been adapted for
the stage and performed in many nationally and at Edinburgh, Scotland's 2005 Fringe Festival.