"When You've Been Sick for a Time" b

y Susan Austin
The surgeon threaded the catheter
through my superior vena cava, let it dangle
just above my heart.
The young assistant scrubbed
until I felt like pudding—
Strange not to feel
pain, only meaty burrowing.
Sometimes the catheter rubs
and my heart hiccups.
When you've been sick for a time
you give up all your secrets, you give up
lies.
I liked building puzzles
as a child, the constancy
of the card table set up in the den.
I almost stayed at the Denio bar,
paid rent for a trashy trailer out back
because cowboys still hitched
their horses to the rail.
It doesn't take long to turn a creek
into a crik. I think about going back.
I take my catheter to the grocery store
and to the county dump
where a man named Dirty Dale guides me
through TV dinners and bags of dirty diapers
to listen to Maria Callas sing
on a transistor radio. Ascolta, ascolta.
Listen, listen.
The little things gather
that I have left scattered about.
____________________
Share your response to this work, in any form, here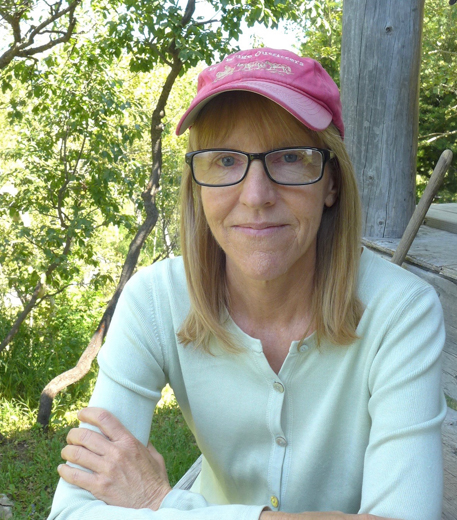 Susan Austin's Artist Statement: 
Susan Austin lives in the Teton foothills in Felt, Idaho, but she calls the ocean her first home
where she grew up mucking in Chesapeake mud. She was a Michener Fellow at University of
Texas in Austin. She worked as a wildlife biologist on endangered species projects from the
Northwest Hawaiian Islands to the Snake River of Idaho. She built her one room house with her
husband out of salvaged materials. Now she is building a new life out of salvage following a
chronic illness. Words abandoned her for a time, but as they returned they returned spirited, full
of the wildness she loves so much in nature.