"What's in your Tote?"


"To let oneself be carried on passively is unthinkable" -Virginia Woolf
… and to carry oneself fashionably is to fund opportunities for creative women.  

Since 2000, AROHO has channeled more than 1,000,000 publicly gifted dollars into new awards, fellowships, and life-changing opportunities for women and has inspired thousands of books and works of art by women.  All proceeds from the new AROHO Store directly benefit AROHO's mission to inspire, fund, and champion works of art and literature by women.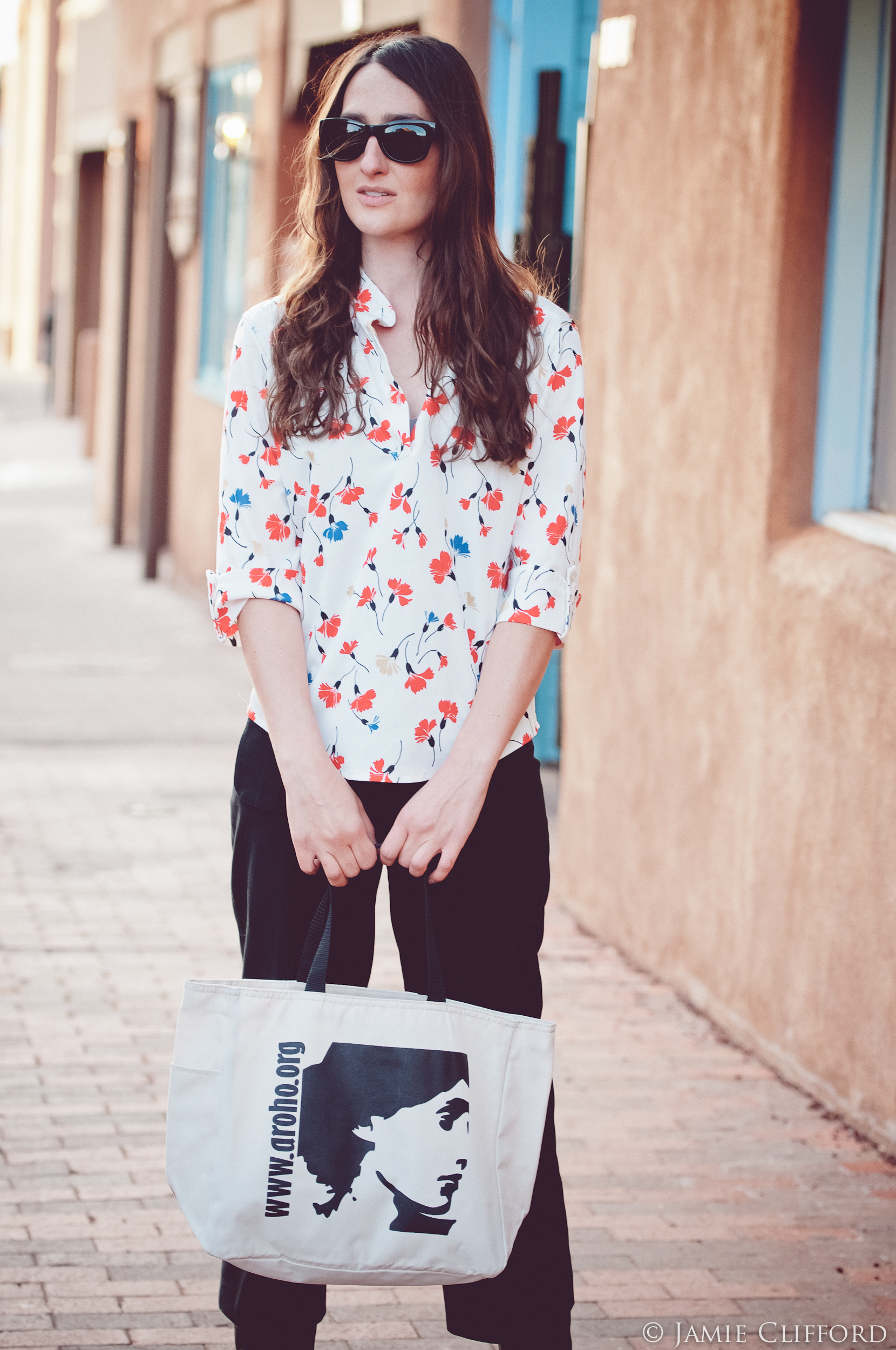 A book award, a retreat fellowship, a yet-to-be-imagined new program….
What's in your tote?
Pictured: Lindsay Jaeger, 2011 AROHO Retreat Video Artist-in-Residence. With a background in professional filmmaking, Lindsay enjoys taking snapshots ( https://not-the-destination.tumblr.com/ ) and rooting for gender equality ( https://youtu.be/Ms6m79ciHQw ). Lindsay lives in New Mexico.