Virginia taps on our shoulder, reminding us:
The room is yours, with whom are you going to share it, and upon what terms?
This is the work of lifetimes, and this circle is a lifeline, especially when what we need is so much.
We take heart in this season, holding new seeds in hand.
We're grateful to share this room with you.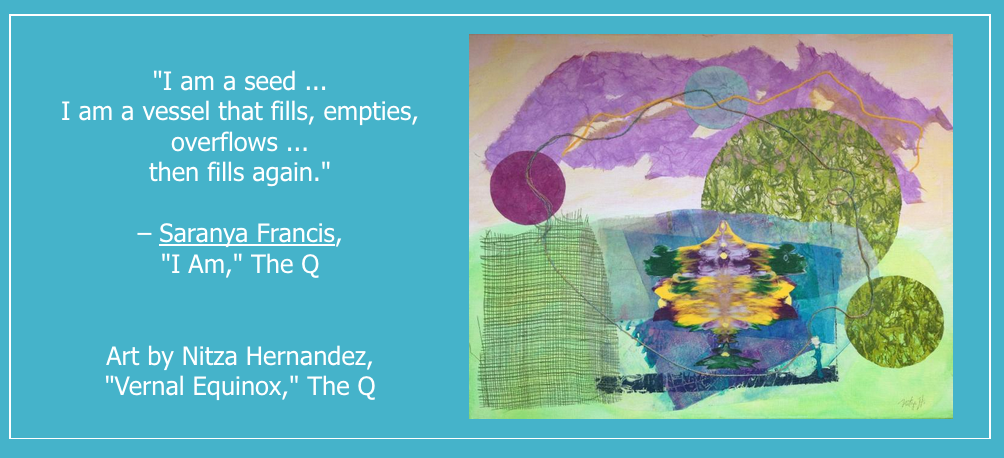 View these women's creative works in fuller excerpt and presentation here.