Flynn Berry, who won the Spring 2012 Orlando Creative Nonfiction Prize Winner for "Surfing," will have her debut novel published June 2016 by Penguin. Here is her AROHO Story, and details about her book:
I still remember exactly what the genre judge, Celeste Fremon, said about my story, and doubt I'll ever forget it. It was the first time I'd been published or won a national prize. I read the message from Tracey Cravens-Gras, and then went straight to a waitressing shift, where I spent the entire night smiling from ear to ear.

Author Tessa Hadley said about becoming a writer: "I felt as if, eventually, you find your own house and you let yourself in your front door, with your own key. Things can still go wrong, but it doesn't matter – you're there." Winning the Orlando prize felt the same, except the house was full of women to welcome me inside. —Flynn Berry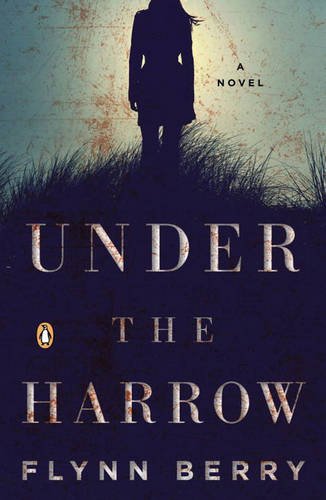 Buy on Amazon
Publisher's Synopsis of Under the Harrow:
When Nora takes the train from London to visit her sister in the countryside, she expects to find her waiting at the station, or at home cooking dinner. But when she walks into Rachel's familiar house, she finds her sister has been the victim of a brutal murder.
Haunted by the murder and the secrets that surround it, Nora is under the harrow: distressed and in danger. As Nora's fear turns to obsession, she becomes as unrecognizable as the sister her investigation uncovers.
A riveting psychological thriller and a haunting exploration of the fierce love between two sisters, the distortions of grief, and the terrifying power of the past, Under the Harrow marks the debut of an extraordinary new writer.

"Once I started reading Under the Harrow, I couldn't stop. It's like Broadchurch written by Elena Ferrante. I've been telling all my friends to read it—the highest compliment. Flynn Berry is a deeply interesting writer."—Claire Messud, author of The Emperor's Children and The Woman Upstairs
"I read Under the Harrow through the night—I couldn't put it down. Berry's deft touch with atmosphere and emotion are sure to make this a stand out."—Alex Marwood, author of The Wicked Girls and The Killer Next Door
"What grabbed me by the bones and hurled me through this read-in-one-sitting novel wasn't the plot, as compelling and tenacious and suspenseful as it is. Rather, it was Flynn Berry's perfect, unrelenting prose. This is flawless storytelling."—Jill Alexander Essbaum, author of Hausfrau