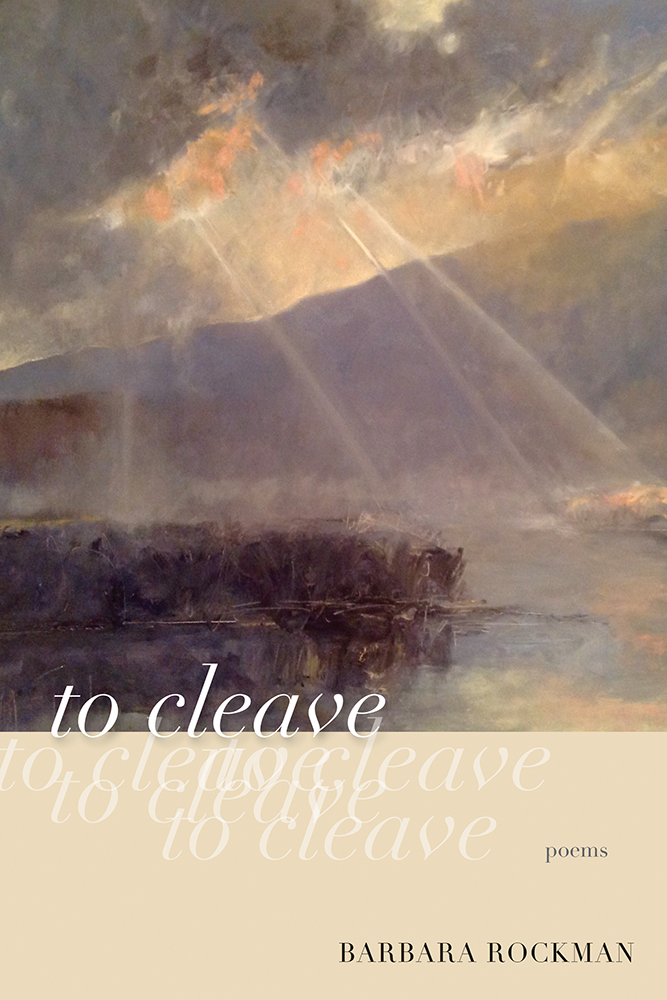 to cleave, University of New Mexico Press, 2019, is a collection of poems that searches for and lays bare the mythic moments one finds even in the most ordinary life. Rockman explores themes of aging; relationship to our bodies; marriage: and the surprises, griefs and joys of motherhood. Each section urges readers to view their daily lives with renewed curiosity and wonder.
Purchase
In Rockman's book there is natural observation, there is motherhood; there's trauma, marriage, family, and a deep love of words. She is a varied writer, moving easily among forms, subjects, voices. Each voice, be it that of a gull, a stone, a child, a daughter-in-law, has something necessary to tell us. I can't imagine any reader coming away empty-handed. This is a book worth multiple readings. —Britton Gildersleeve
"My AROHO Story," by Barbara Rockman
My second collection of poems, to cleave, published by University of New Mexico Press, 2019, has received the National Federation of Press Women Book Prize and was a finalist for the International Book Award. These poems explore long marriage, a search for faith and reckoning with age, death and the corruption of and praise for the natural world. It is the AROHO community of women's stories, the breadth of belief and the ferocity with which my AROHO sisters have insisted on being heard that fuel the poems. The AROHO women writers I have known briefly and those who have become deep, long lasting family are the foundation beneath my own determination to be wilder and more honest and more vulnerable in my work.