"Tijuana" by Holly Norton
Southern California unwinds like a filmstrip
Unreels when we cross the border in the mint green Edsel
Men run into the street to meet my father and me
Wave their arms and say, "Senor! Senorita!"
He gets out to make a deal
Fifty dollars for new upholstery
Twenty for a new set of rims
He ends with a joke about us getting married
They laugh. I look at the ground.
On the street I look at the pinatas and sombreros
Embroidered with the name of the city
Serapes woven with yarn in colors not found in nature
My father sees a purse like his cowboy boots,
Ostrich skin with dimples where their feathers were plucked
Like the pimples pushing through my skin
And the hairs above my lip that I'm starting to pull out with
Tweezers like tiny forceps.
He sees me eyeing a silver bracelet inset with abalone flowers
Says to the cashier, "She'll take this one,"
Slams it on the glass counter
I flinch
He pays for it
Clamps it onto my wrist.
We walk past darkened bars
Disinfectant wafting from open doors
But my father buys his tequila on the street
Where we eat tacos full of meat and beans
Let the juice dribble into the wrappers and down our arms
And don't speak.
On the way back we see a man
With no hands and no feet
He sits on a cart with a can that says, "Please"
I reach down, and my bracelet sounds like
Money in his cup
My father walks on.
____________________
Share your response to this work, in any form, here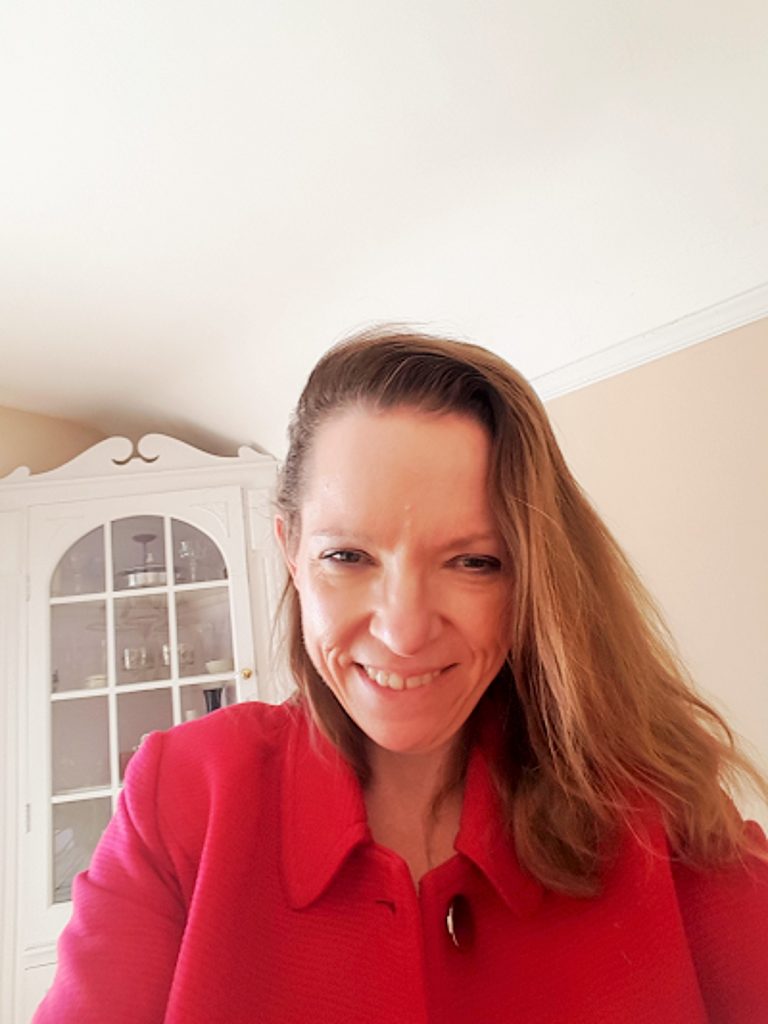 Holly Norton Artist Statement:
This poem portrays a daughter speculating about her mother's experience in the hospital in order to understand it.
I am a professor in the General Education department at the University of Northwestern Ohio,
mainly teaching composition as well as literature courses that I have developed, such as Myth
and Fairy Tales, Gothic Literature, and Women Who Rock (about female rock musicians), and
Creative Writing. I am president of the Northwest Ohio Literacy Council Board of Trustees; a
mentor for Family Promise, an organization dedicated to helping homeless families find
housing; and Churches United Pantry, an organization dedicated to maintaining a pantry for
those in need. Reading and traveling are passions. I have been to 18 countries and have many
more I want to experience.