"There's No Place Like Home" by Rebecca Hart Olander
Finding the screech owl holed up below the canopy
of the spindle tree, auburn feather fist in austere bark,
my father suggests we turn back for binoculars.
I had never seen a daylight owl,
only heard the dusky cries, feeling as mice
must, quivering in a field beneath wing-blotted stars.
Through doubled glass we focus on the russet
bird, casting her as an avian wizard behind the curtain.
But some things can't be known until we know them.
Like what kind of call we will make
as the predator descends, digs in her talons,
and shakes us until we are still.
____________________
Share your response to this work, in any form, here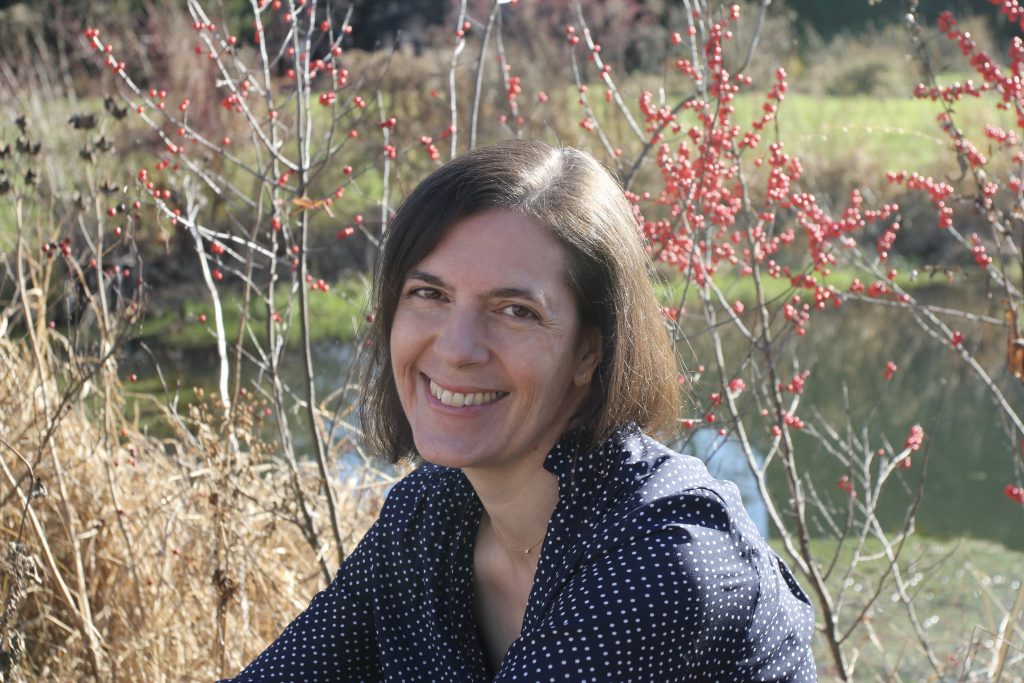 Rebecca Hart Olander's Artist Statement: 
Rebecca Hart Olander's poetry has appeared recently in Jet Fuel Review, The Massachusetts Review, Tinderbox Poetry Journal, and elsewhere, and her collaborative visual and written work has been published in multiple venues online and in They Said: A Multi-Genre Anthology of Contemporary Collaborative Writing (Black Lawrence Press, 2018). Her books include a chapbook, Dressing the Wounds (dancing girl press, 2019), and her debut full-length collection, Uncertain Acrobats (CavanKerry Press, 2021), which was named a finalist for the Massachusetts Book Award. Rebecca teaches writing at Westfield State University and Amherst College and works with poets in the Maslow Family Graduate Program in Creative Writing at Wilkes University. She is the editor/director of Perugia Press. Find her online at rebeccahartolander.com or @rholanderpoet.