"The Laughing Place" by Tara L. Masih
You need a place like this to go to, I tell her, like my sister and I had when we were young. It's called the Laughing Place. You cannot be in that place without laughing. No matter what is going on in your world, in that space, only laughter is allowed. You start in the spring, sowing morning glory seeds in a circle around the sticks you've erected to form a teepee. Part of the beauty is in not knowing what color the flowers will be—blue or pink or white, sometimes all three colors in one mad hybrid. As the shoots begin to grow under your care, you guide the new tendrils—thin, trusting little fingers that gradually curl into a baby's fist around each stake—till the vines climb, hand upon hand, to reach the top. By summer, you have a tent of morning glories. You leave space for a door so you can enter in the morning, when the flowers are open to the sun, and everything that has been dormant in the winter, under your skin, keeping you from eating, making you quake, making your words stab, keeping you from tipping into the next place, has to be laughed away. You laugh your hard life into the blue and pink and white funnels, laugh with the vibrations of bees' wings underscoring your tragic symphony.
"The Laughing Place" originally appeared in Night Train, April 2009.
____________________
Share your response to this work, in any form, here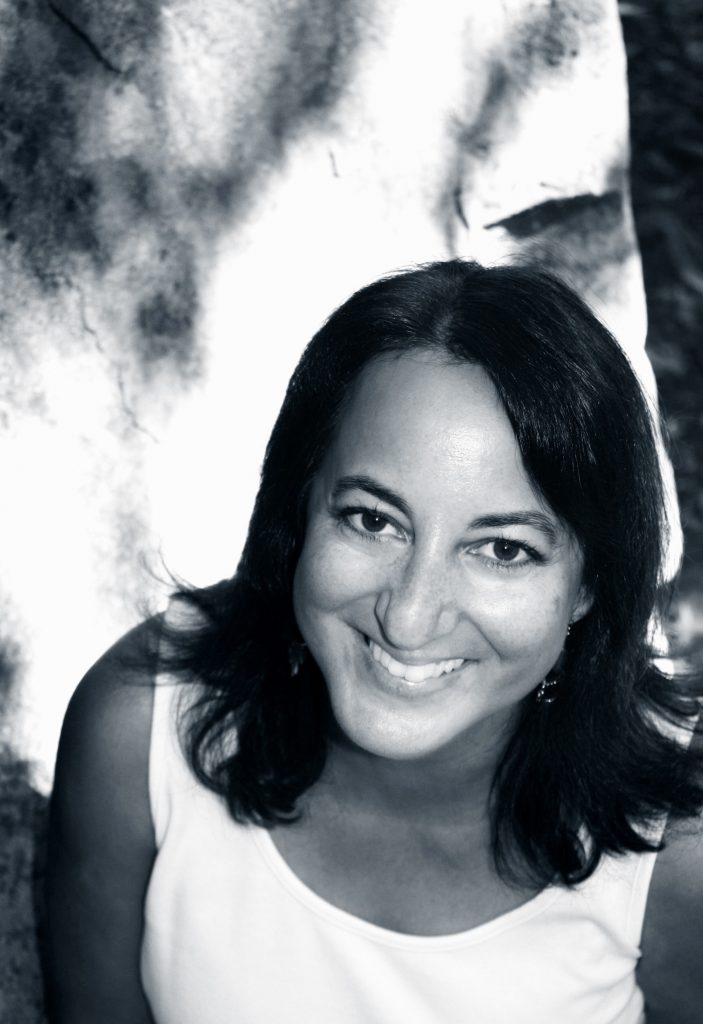 Tara L. Masih's Artist Statement:
Tara Lynn Masih is a National Jewish Book Award Finalist and winner of a Julia Ward Howe Award for her debut novel, My Real Name Is Hanna. Her anthologies include The Rose Metal Press Field Guide to Writing Flash Fiction and The Chalk Circle: Intercultural Prizewinning Essays. How We Disappear: Novella & Stories, her second collection from Press 53, received a Florida Book Award. She founded The Best Small Fictions series in 2015. Additional awards for her work include the Lou P. Bunce Creative Writing Award, The Ledge Magazine's Fiction Award, a finalist fiction grant from the Massachusetts Cultural Council, Wigleaf Top 50 recognition, and Pushcart Prize nominations for both fiction and creative nonfiction. www.taramasih.com