"The Late Afternoon Crashed All Around" by Karin Cecile Davidson
Excerpt from "The Late Afternoon Light Crashed All Around" – first published in Iron Horse Literary Review, Father's Day Issue, June 2011
My daddy, Charles Royal Blackwood, III, was ranked a Sergeant in the U.S. Marine Corps, his uniform sleeve decorated with three chevrons and a pair of crossed rifles. Mama had long since dubbed him Royal Three, which then became R3, nicknames that my stepbrother Saul and I agreed were not only dumb but embarrassing, especially when she'd call out to him at the lake, at church, even at the bowling alley. "R3, come on out of that water and sit by me," she'd call from her lawn chair. "I'm missing you." And settling into the fifth pew on the right, "Royal Three, honey, hold my gloves just a sec." And then, squinting through her cigarette smoke, "R3, pick out a ball for me. One that's gonna get me some strikes."
Saul knew him as more of a father than his own, a handsome, hot-tempered Marine by the name of Isaac Finch Edwards, our mama's first husband who she'd divorced long before he met his demise on a beach in Qui Nhon. I was sure he'd been dead to Saul long before he was killed in action. Until he left for Vietnam, my daddy had always been there, for Saul as much as for Mama and me. And as if to prove that point, Mama called her oldest, "Saul B," reworking family history and family names so that it suited her. She did like to keep things simple.
By the time 1969 ended and the new decade began, Mama said she'd never heard of a tour of duty that lasted so long. "That man is just fooling with us," she said, pretending to cry. "Probably lying, taking his stateside leave over in Asia, shirking his family responsibilities." But I didn't worry about that so much as I did about the promise he'd made.
That October morning in 1967 when my daddy left for Vietnam came flying back to me. I was nine years old and still pretty small, more like a six-year-old really. Daddy swung me up in his arms and hugged me hard, kissed me even, but kind of distractedly, then landed me lightly on the ground. His black hair was shaved so closely I could see his tanned scalp.
"You try to mind your mama," he said. "Don't sass her. When you feel a sass coming on, recite to yourself: romeo, sierra, tango. Then you'll be good to go." His eyes were my eyes almost, dark brown with gold flecks. Sad, unsure eyes. He held my chin for a long second, and I swear he said he'd be right back.
And then practically three years went by, so I gave up on his coming right back. But that promise kept pushing in on me, making me mean. No military alphabet could save me.
____________________
Share your response to this work, in any form, here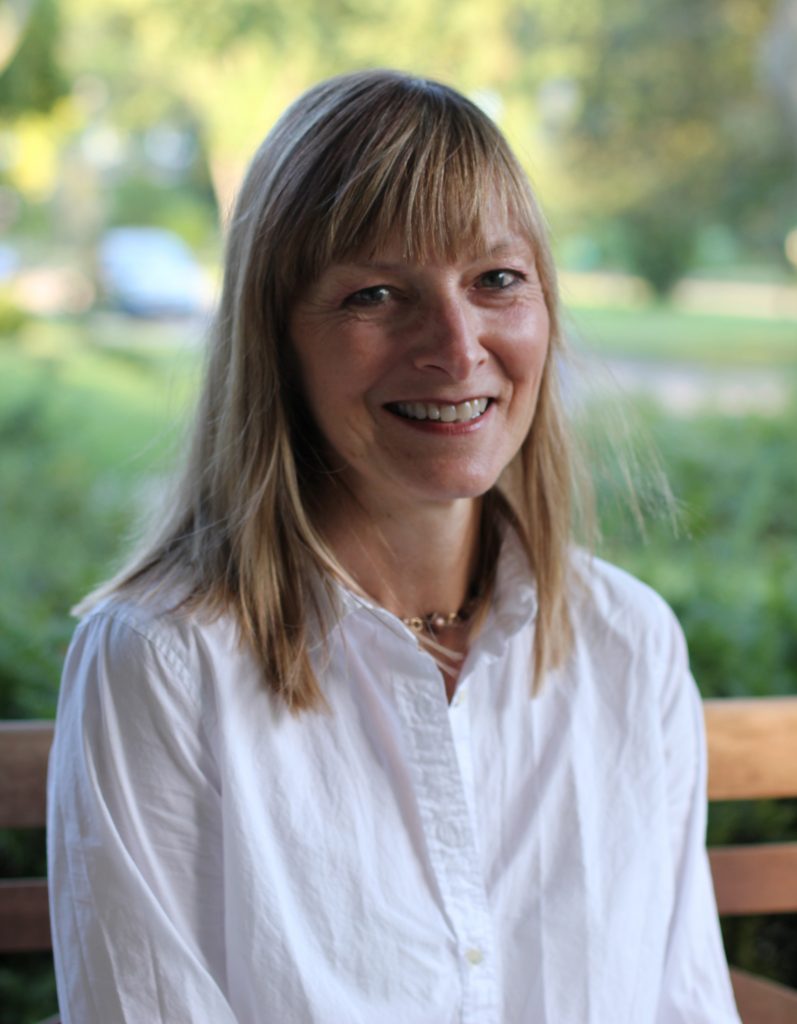 Karin Cecile Davidson Artist Statement: 
Karin Cecile Davidson is originally from the Gulf Coast. Her stories have appeared or are
forthcoming in Colorado Review, The Los Angeles Review, Passages North, Post Road,
storySouth, Iron Horse Literary Review, New Delta Review, and elsewhere. Her awards include a
2015 Studios of Key West Artist Residency, a 2014 Ohio Arts Council Individual Excellence
Award, a 2012 Orlando Prize for Short Fiction, the 2012 Waasmode Short Fiction Prize, and a
2012 Peter Taylor Fellowship. Her fiction has been nominated for Pushcart and Best of the Net,
as well as shortlisted in numerous writing competitions, including the Nelligan Prize, Jaimy
Gordon Fiction Prize, the Faulkner-Wisdom Writing Competition, the Bridport Prize, and the
Autumn House Press Fiction Contest. She has an MFA from Lesley University and is the
Interviews Editor for Newfound Journal. Her writing can be found at karinceciledavidson.com.