"The Button Box" by Rebecca Olander
I loved combing through my grandmother's
box of buttons,
picking favorites to keep.
I thought it wonderful to say
I liked something
and have it given,
thought she didn't notice
how I pulled her like taffy,
she ready to give the cake
from her plate, the Wedgewood
itself, neck scarves, nail polishes,
and any buttons I chose,
the Bakelite aquas and corals,
the silver ones studded
with fake jewels.
I was Golem, or the dragon Smaug,
hoarding my sparkling charms
in a plastic vault.
She let me
think they were worth it,
and never made me feel the thief.
From her vanity drawer,
generous spill of champagne
stockings, twinned gloves, satin
slips from another era,
lavender scented and unsecreted,
there for the taking.
____________________
Share your response to this work, in any form, here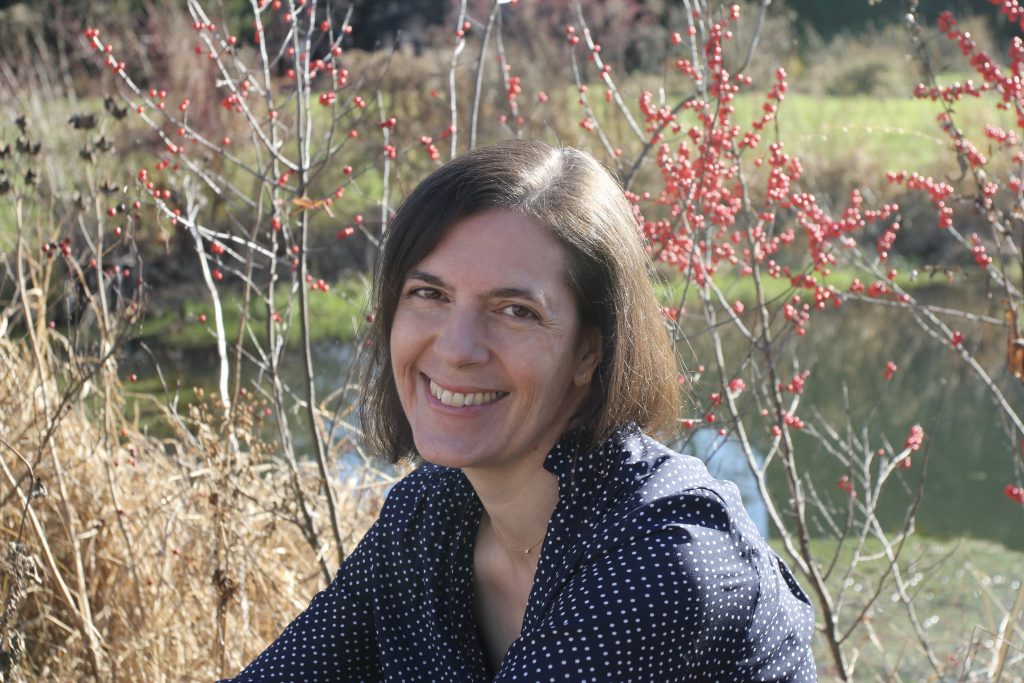 Rebecca Hart Olander's Artist Statement: 
Rebecca Hart Olander's poetry has appeared recently in Jet Fuel Review, The Massachusetts Review, Tinderbox Poetry Journal, and elsewhere, and her collaborative visual and written work has been published in multiple venues online and in They Said: A Multi-Genre Anthology of Contemporary Collaborative Writing (Black Lawrence Press, 2018). Her books include a chapbook, Dressing the Wounds (dancing girl press, 2019), and her debut full-length collection, Uncertain Acrobats (CavanKerry Press, 2021), which was named a finalist for the Massachusetts Book Award. Rebecca teaches writing at Westfield State University and Amherst College and works with poets in the Maslow Family Graduate Program in Creative Writing at Wilkes University. She is the editor/director of Perugia Press. Find her online at rebeccahartolander.com or @rholanderpoet.