"The, a lyrical soliloquy" by Chiori Miyagawa
How can anyone read my chart
with either thirteen or fourteen-hour
differences, depending on when the
candies go on sale for Halloween?
Maybe fate just means chronology.
Or it's an April first joke or the second.
A man's name is a man's name,
it takes three generations to undo it.
I have a girl, she has a girl, and
fingers crossed, like that.
At some dinner, I overheard a
very smart librarian say Asians seem
not to be able to use "the"
correctly. Must be cultural. "I hate
the. I'll stop using it entirely,"
I said loudly. Biologist who sat between
us inspected his plate of tikka masala.
Recently, my Icelandic doctor looked at
me thoughtfully and said, "As we get
older, it gets more difficult for us, not
being from here." I was surprised by
his use of word us.
____________________
Share your response to this work, in any form, here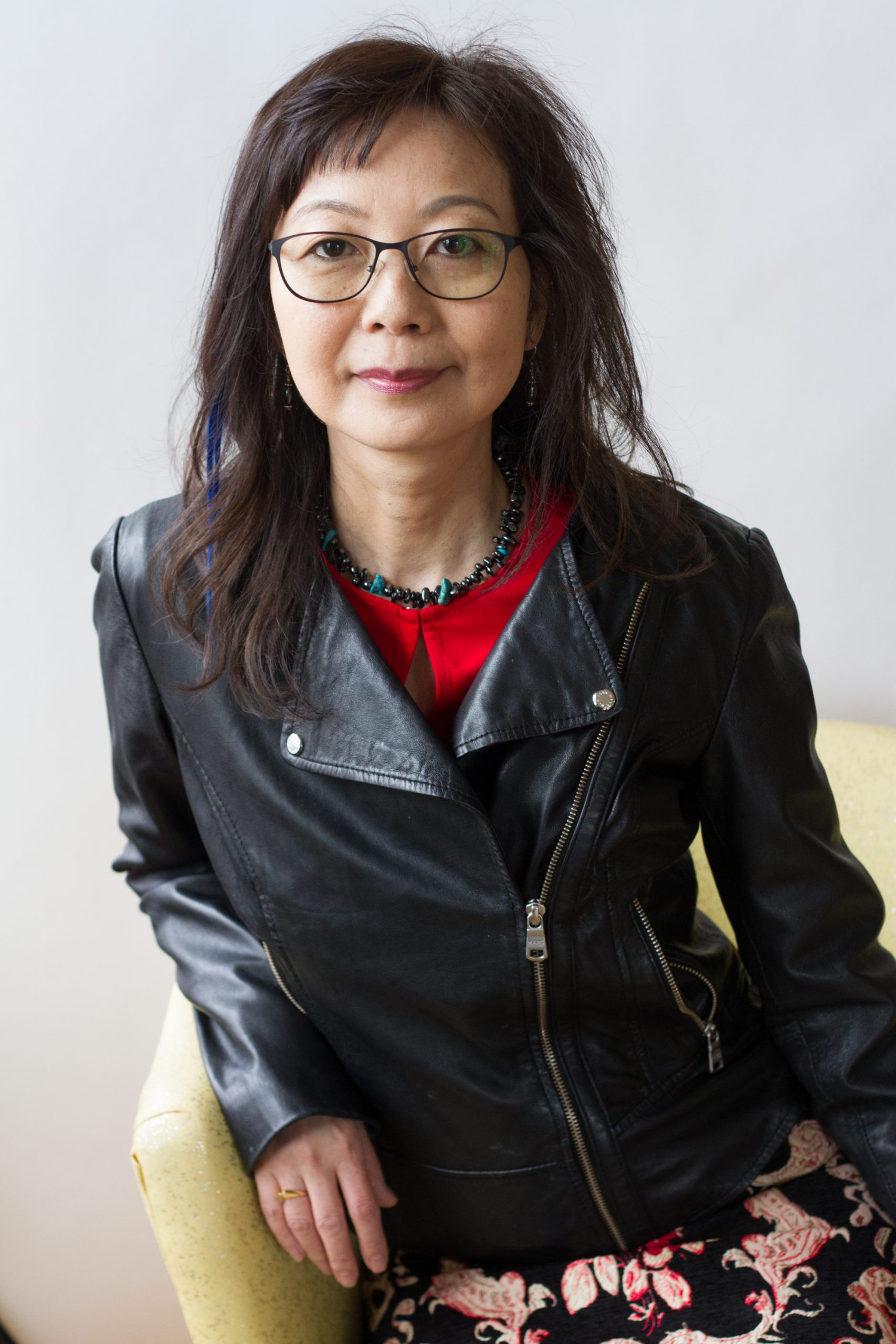 Chiori Miyagawa Artist Statement:
Chiori Miyagawa is a Japan-born, NYC-based playwright. Maxine Hong
Kingston's Woman Warrior was an important influence on her trajectory as a writer. Her
plays include: This Lingering Life, I Have Been to Hiroshima Mon Amour, I Came to
Look for You on Tuesday, Antigone Project and others. Twelve of her plays are collected
in two books: Thousand Years Waiting and Other Plays and America Dreaming and
Other Plays. As an emerging poet, eight of her poems in a series "Asian in the Decade of
Hope" were published by Harvard Asian American Policy Review in June 2016. She is a
recipient of many fellowships including McKnight Playwriting Fellowship, New York
Foundation for the Arts Playwriting Fellowship, Rockefeller Bellagio Fellowship in Italy,
and Radcliffe Institute Fellowship at Harvard University. She teaches playwriting at Bard
College.