Sue William Silverman: Orlando CNF Judge
AROHO is pleased to announce  Sue William Silverman as the finalist Creative Nonfiction judge for the Fall 2015 Orlando Prizes.
SUE WILLIAM SILVERMAN's new memoir is The Pat Boone Fan Club: My Life as a White Anglo-Saxon Jew. Her two previous memoirs are Love Sick: One Woman's Journey through Sexual Addiction, which is also a Lifetime TV movie, and Because I Remember Terror, Father, I Remember You, which won the Association of Writers and Writing Programs award in creative nonfiction.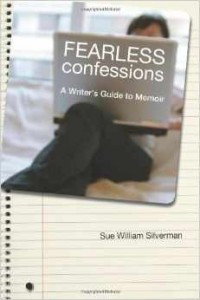 Her craft book is Fearless Confessions: A Writer's Guide to Memoir and her poetry collection is Hieroglyphics in Neon. As a professional speaker, Sue has appeared on The View, Anderson Cooper 360, and more. She teaches in the MFA in Writing Program at Vermont College of Fine Arts. For more about Sue, please visit www.SueWilliamSilverman.com.
The deadline for submitting to the Fall Orlando Prizes is July 31st, 2015.