Sarah Elizabeth Schantz Awarded Fall 2012 Orlando Short Fiction Prize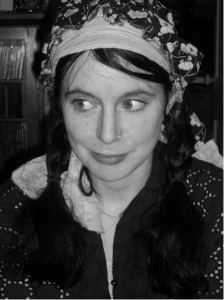 SARAH ELIZABETH SCHANTZ is in her final semester as a MFA candidate at the Jack Kerouac School in Boulder, CO. She lives on the outskirts of town in an old farmhouse where the corners collect dust, cobwebs and a lot of ghosts. She was twenty-one the first time she read Virginia Woolf's "A Room of One's Own"—a literary experience that changed everything about how she approached her gender and her writing; she is ecstatic to receive the Orlando Prize for Short Fiction. "Sister" began as a short story but is now the first chapter of a novel in progress titled, ROADSIDE ALTARS. She'd like to dedicate this story to Virginia herself, and to her former professor, Molly LeClair who first made the introduction; this story is for both of you.
Sarah's winning short story, "Sister," was published in Issue No. 13 of the Los Angeles Review.