"Raqqa, Syria to Crete" by Susan Shaw Sailer
Doah's 19, Syrian, working in Egypt  all human beings are born free
her own town bombed out  and equal in dignity and rights
Egypt doesn't want her  they are endowed  tries to kidnap 
and send her back  with reason and conscience
Decides to go to Europe  and should act toward one another  pays $2000 for a
spot on a fishing boat meant for 50 max, 1 of 500  in a spirit of brotherhood
4th day at sea: her boat sinks  everyone has the right to life  She can't swim. 
A man hands her a life ring, she floats, corpses bobbing around her  liberty and 
security of person. A man swims to her, hands her his 9-month baby, asks her to
save it. He sinks. A woman swims to her, hands her an 18-month baby, asks her to 
save it. She sinks. No one shall be subjected to torture  No food or water for 8
days  or to cruel, inhuman or degrading  Corpses black in the sea. Babies listless.
She sees a plane, waves frantically. 9th day: a ship comes, takes her and the
babies to Crete, to hospitals  treatment or punishment  The younger baby dies, 
the older lives, weeks later is adopted  born free  Doah survives  equal in dignity
and rights  wants to get to Sweden, go to college  should act toward one another 
bring her family to safety  in a spirit of brotherhood.
Note: Italicized words come from the UN General Assembly's Universal Declaration of Human Rights, Articles 1, 3, and 5. The Syrian woman's story was told by Melissa Fleming in a TED talk (TEDxThessaloniki.19:15. Filmed May 2015).
____________________
Share your response to this work, in any form, here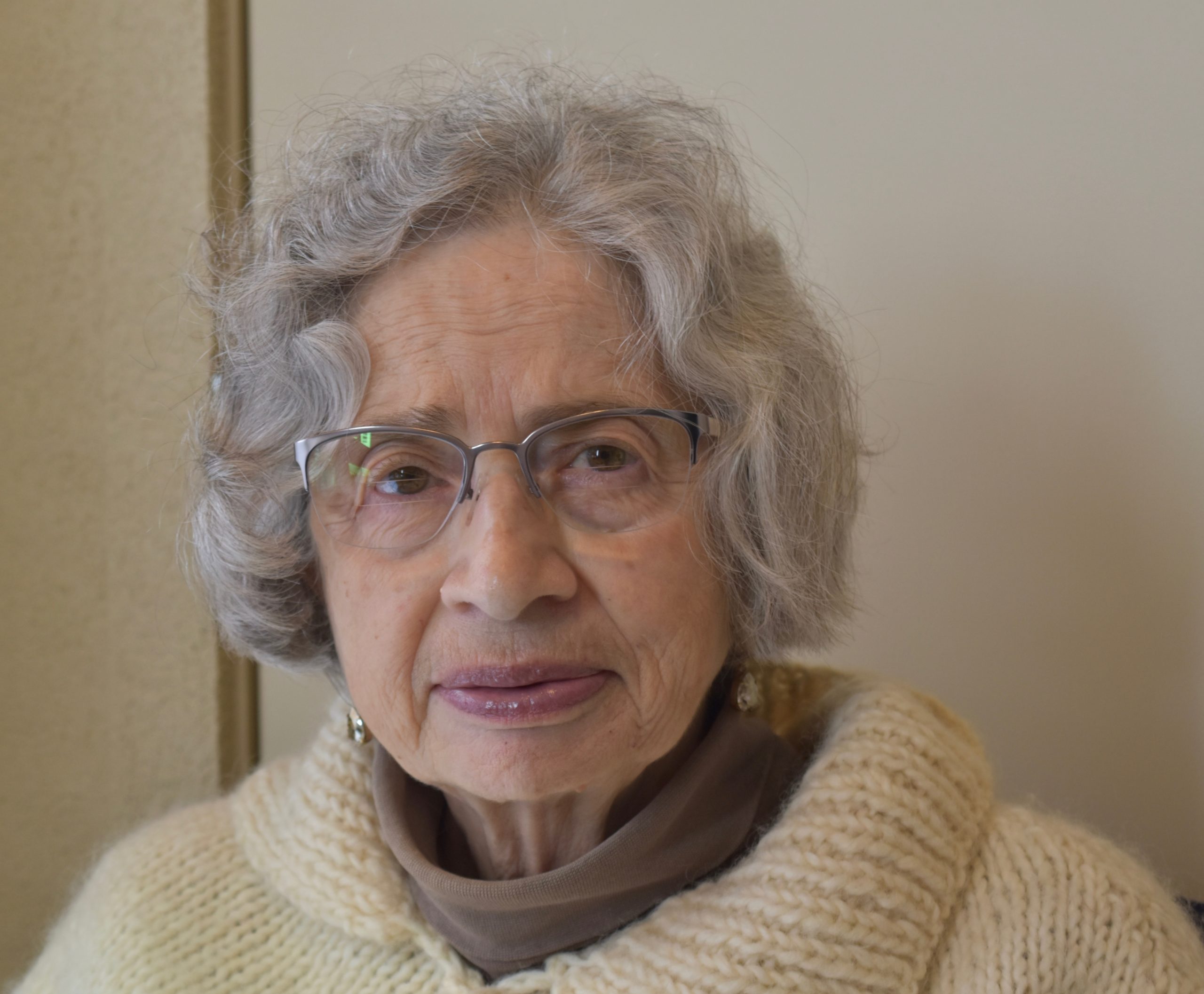 Susan Shaw Sailer Artist Statement: 
After retiring from the Department of English at West Virginia University
where she taught 20th Century Irish and British literature, Susan Shaw
Sailer completed an MFA in the low-residency Program in Poetry at New
England College in 2007. Her poems have appeared in such journals as
Persimmon Tree, THEMA, and Paterson Literary Review. Her chapbook,
Coal, was published in 2012 by Finishing Line Press. Her book, Ship of
Light, was published by Port Yonder Press in 2013. Her book, The God of
Roundabouts, is forthcoming from Word Press in 2016. She has published
reviews and articles about poetry in Indiana Review, Prairie Schooner and
Alehouse Review. Sailer lives in Morgantown, West Virginia.