"Poem for My Mother" by Mary Elise Bailey
There'll be no cups of coffee here,
no rituals, no book-talk—this time,
even our voices will be new.
There'll be no mother-daughter,
here, where memory has slipped away
and hidden, like a stubborn child
we won't follow: let her go.
Just give us a goldfinch, somewhere
not too distant,
a bright shade of blue, our feet
together, walking a path whose details
we won't notice. Our words
will tumble out, unfettered,
unclaimed, we'll share the very centers
of our stories, not even knowing how.
Just walk with me, today,
in this bright, new quiet, on this simple
path: just the finch, the summer sky.
Just the motion of our union, slowly,
slowly, forward, the light, determined
thudding of our unfamiliar shoes.
____________________
Share your response to this work, in any form, here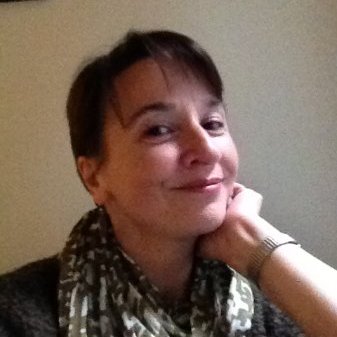 Mary Elise Bailey's Artist Statement: 
This poem is about the bittersweet silver-lining of memory loss, one's release from the inward trappings of identity; it was inspired by a wonderful visit with my mother, who was suffering from severe dementia at the time.
A high school dropout who grew up in Maine and eventually earned a PhD from
Brandeis University, Mary Bailey started writing poems at about the age of ten. Over the
years, she's held a variety of jobs, from dishwasher to silversmith, from bartender to
professor; she now works in California as a creative writing mentor for teenaged writers
and writers "at risk"—a position she loves, and which, given her own rebellious youth,
seems fitting.
Much of Mary's poetry and scholarly work has been inspired by her mother–a gifted,
single-parent poet who badly needed but never quite found "a room of [her] own." Her
current projects include two books: The Deer Mother (poetry) and Toward a Theory of
Maternal Poetics (a study of H.D. and Elizabeth Bishop). Her poems have appeared in
journals such as Field, Poetry East, College English, and Southern Poetry Review.