OUR ROOM IS SACRED. We honor our evolving self-agency as creative women and insist on our responsibility to each other by entering shared space with profound mutual respect for our personal time, dignity, artistry, ancestors, and culture.
Original sharing, August 10, 2020, Inaugural Global Summer Camp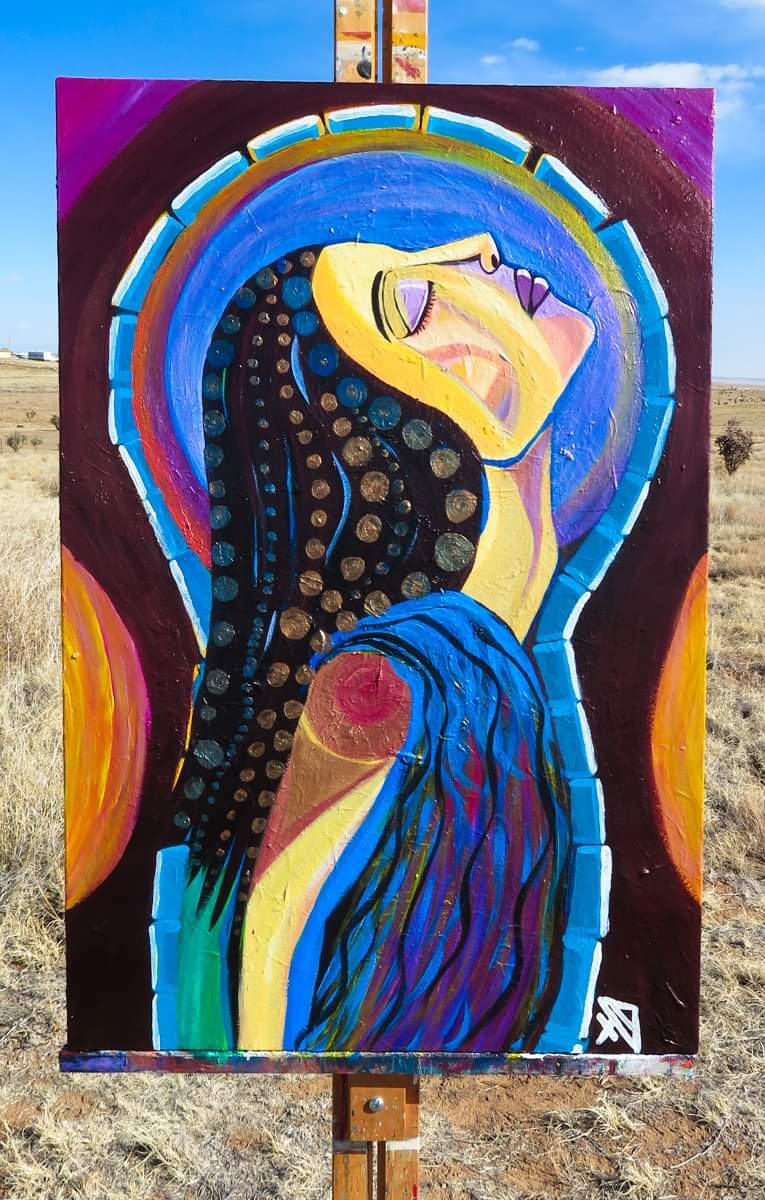 "Stream of Reason" by Hilary Druley
---
"A good woman is not an artist by profession," Momma warned me.
"She does not waste her time writing immature poetry while surviving
on the money she earns by dancing topless in a bar near Malcolm X Park.
She educates herself, finds a good job – a teacher or librarian –
and supports her husband and her children with the fruit of her career.
When she retires then she can write novels and paint."
Momma cautioned me about the dangers of an artist's life
when in sixth grade I revealed that I wanted to write poetry.
I painted my first canvas as a high school senior:
"The Breast" – an enormous picture of my bronze right teat.
"Still Life with Flowers" by Beth Brown Preston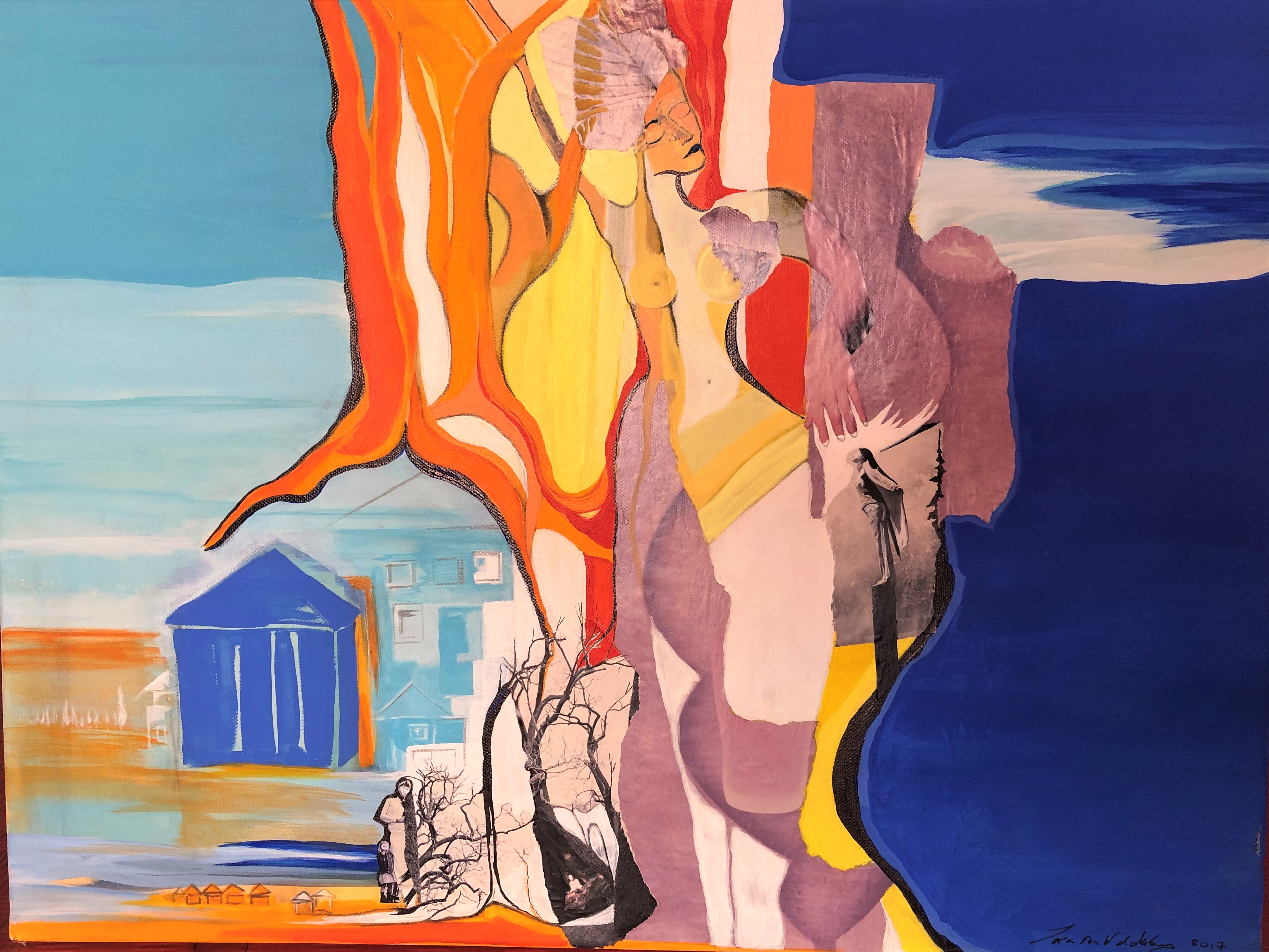 "Rooted Boundlessness" by Lara Von Waldenberg
In sum this work is about: The roots that support expansion. This speaks to my experience of grief, losing my mother 14 years ago. My foundation lost all grounding during the time of grief but has since evolved and transitioned into who I am today through healing the wounds of loss and finding truth. This experience built me and brought my mother closer than ever imagined.
---
I was born from an anonymous womb. Have I told you
as soon as it happened, I was injected into other people's lives?
That I never knew my mother's lap and I can still hear my birth mother's deep voice? Have I told you my adopted mother's voice was more soprano?
Have I told you I cried day and night to that unfamiliar voice who sang to me
and rocked me in vain, amid sunny days and rainy nights?
Should I tell you I was never able to find my birth mother, even though I tried?
She vanished in time & space … Should I tell you I am not Black nor White
and as such can't claim either?
"Should That Be Enough?" by Cristina DeSouza
---
We respond to the call of our times and our community to release the confluence of women's voices – both from our radiant anthology and from newly submitted work – into shared, published WAVES. With no limit to its future possibilities, we are publishing the anthology – piece by piece – in our monthly WAVES publication and by digitizing all work from the anthology in the format of a book serialization online.