"Ordinary Sophie" by Karen Heuler
I don't need to stand out in a crowd.
The others do, of course; they want to be special. No one who "wants" to be special is special. The special want something specific.
I find wanting to be repulsive; the neediness drags people down, puts weights on their legs; they can't get free of it.
I exist; I touch things; I move on.
I am 16 and no one else in my family is 16 right now; I have them all beat.
My sister Rita wants too much and she gets it; that may be the only flaw in my argument; people who want things shouldn't get them because it's crass and ugly. I am a Marxist; everything equally. Love and affection, too, given out in a specific dosage so no one is left wondering what to do with this excess of affection thrown my way, not that anyone throws it my way. And I'm grateful for that. It's best to wait for someone else to step forward because then you're not attached, and all these attachments degrade people, make them look at themselves all the time, which is what Rita does, collecting mirrors and bright new shoes that click on the floor so everyone always looks up to see what that noise is. She looks like she's just eaten ice cream, always.
You unwrap these people, taking off their clicking shoes, and there's nothing.
____________________
Share your response to this work, in any form, here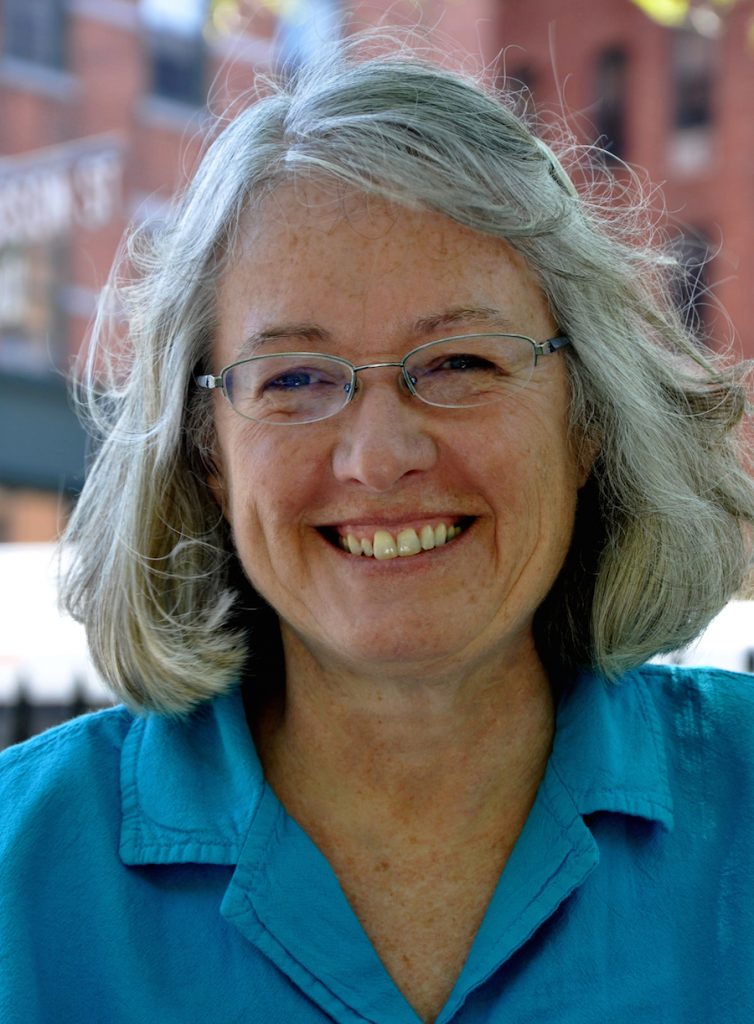 Karen Heuler's Artist Statement: Karen Heuler's stories have appeared in over 90 literary and speculative magazines and anthologies, from Alaska Quarterly Review to Clarkesworld to Weird Tales, as well as a number of Best Of anthologies. She has published four novels and two story collections with university and small presses, and her last collection was chosen for Publishers Weekly's Best Books of 2013 list. She has received an O. Henry award, been a finalist for the Iowa short fiction award, the Bellwether award and the Shirley Jackson award for short fiction. In October, Aqueduct Press will be publishing her next collection, Other
Places, which follows women facing strange circumstances on this world and others.