"Orbit without Gravity" by Page Lambert
Once, daughter, in keeping with the turning
of the moon—nine times we felt it turn
during those months when we shared blood
and breath, when the iron-rich beef I ate
became the flesh that filled the hollows of your
soft bones, before the nurse cut the cord
and we began that long journey away
from each other, once, daughter
you needed me.
Now, twenty-one years later, the last particles
of your DNA sift from the veins of my blood
and once more the moon turns and
because it is a new day and
because it is the way of things, you
seek solitude, self, autonomy, while I
strain to board the vessel, the lifeboat
which once gave ballast and purpose
to belly and breast, yet even so
because it is the way of things
like a sailor suddenly adrift in a dark ocean
I wallow in these new waters
with their unsteady
tides
and moonless
nights.
____________________
Share your response to this work, in any form, here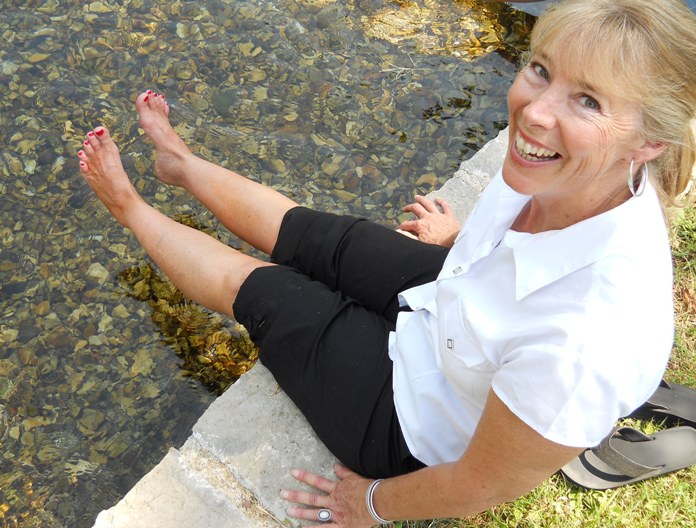 Page Lambert Artist Statement:
Once, while reading her essay "Porcupine Dusk" at Devils Towers' outdoor amphitheater, a wild
porcupine perched on a ponderosa limb above Page's head and listened with rapt attention.
While reading Mary Oliver's poem "Wild Geese," a flock of Canada geese flew overhead. When
reading "Turkey Tracks," a wild turkey flew out of the willows (so close, she swears it snagged
her hair). Page has dissected mountain lion scat and hunted for elk velvet. Author of the
memoir In Search of Kinship and the novel Shifting Stars, she's been featured in The Denver
Post, Bloomsbury Review, Red Room, and Forbes. Her poetry, essays, and stories can be found
inside monumental sculptures at the Denver Art Museum, online at Huffington Post, inside The
Writer, and in anthologies about the West. Oprah's O magazine once featured her River Writing
Journeys as "One of the top six, great all-girl getaways of the year." She writes the award-
winning blog All Things Literary–All Things Natural from her Colorado mountain home.
www.pagelambert.com.