"On a Highway of the Pacific Coast" by Cheryl Buchanan
Each of us arrives
here, naked and blind. Screaming
the very same thing.
Follow the deep breath
of the ocean inside you
in and out again.
____________________
Share your response to this work, in any form, here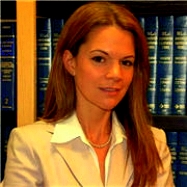 Cheryl Buchanan's Artist Statement: Cheryl Buchanan is an attorney from Los Angeles who earned her MFA while teaching Writing at Emerson College. She is currently writing a collection of poems, called "Witness," inspired by survivors of child sexual abuse. After having worked in social justice for over a decade, she is interested in promoting the power of literature in unconventional spaces and presently leads free community creative writing workshops in homeless shelters and addiction rehab centers through a nonprofit called Writers Without Margins. Cheryl has been the recipient of the Academy of American Poets Prize, the Boston Mayor's Poetry Prize and the Naugatuck River Review Narrative Poetry Prize.