"Old Woman" by Ruth Rifka
Old woman,
always you are the image ahead,
woman I'm meant to be.
What shall I know
before I am quietly you,
before I can
finger-press my will,
my breath
my body,
mouthings of word,
burnt offerings of humble deed.
You drive. Urge.
It is late. Late.
I must learn to plant the minutes.
A slow, unwilling pilgrim
I travel to you
who shall greet me
from the last frame
in the Hallway.
____________________
Share your response to this work, in any form, here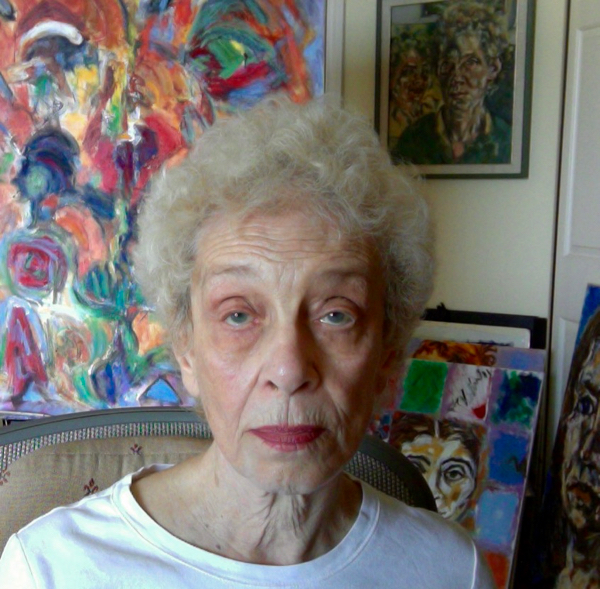 Ruth Rifka Artist Statement:
Ruth Rifka is a writer and visual artist. Her poetry and fiction have been showcased on
CBC ANTHOLOGY, and published in literary journals such as Fiddlehead, Room of
One's Own, Contemporary Verse 2, and Descant. She has twice received honourable
mention for the Anna Davidson Rosenberg Award for Poetry. Her paintings have
exhibited at the Beechwood Museum in Cleveland, the Pen & Brush Gallery in New
York, Polk Community College in Florida, Atelier Lukacs in Toronto and Montreal, and
The Canadian Society of Painters in WaterColour as well as on-line.