"Not Always" by Denise Miller
Remember stones skipped across man-made lake. Remember tall grass browned by sunlight. Remember bouldered footsteps against linoleum. Remember town— city's antithesis. Remember the bodies of buildings only one story high balanced on basements taller than their skeletons above ground. Remember rock and stone and wood.
Remember aluminum and that streetlight bouncing off it like a clock face. Remember time— go in for the night. Remember cow bell. Remember slammed door. Remember scream. Remember the crest of fear— its collision against the wall of your stomach.
Remember creek and listen to it– ear to water, heart to current. Then, let it soothe you.
Listen. It's not always what you assume. The motion of feet pounding against pavement or the movement of dark at the corner of your eye isn't flashback turned to forever. Remember, water isn't always metaphored tears— and tables aren't always overturned— and glasses aren't always chipped or broken— and your reality isn't always man-made.
____________________
Share your response to this work, in any form, here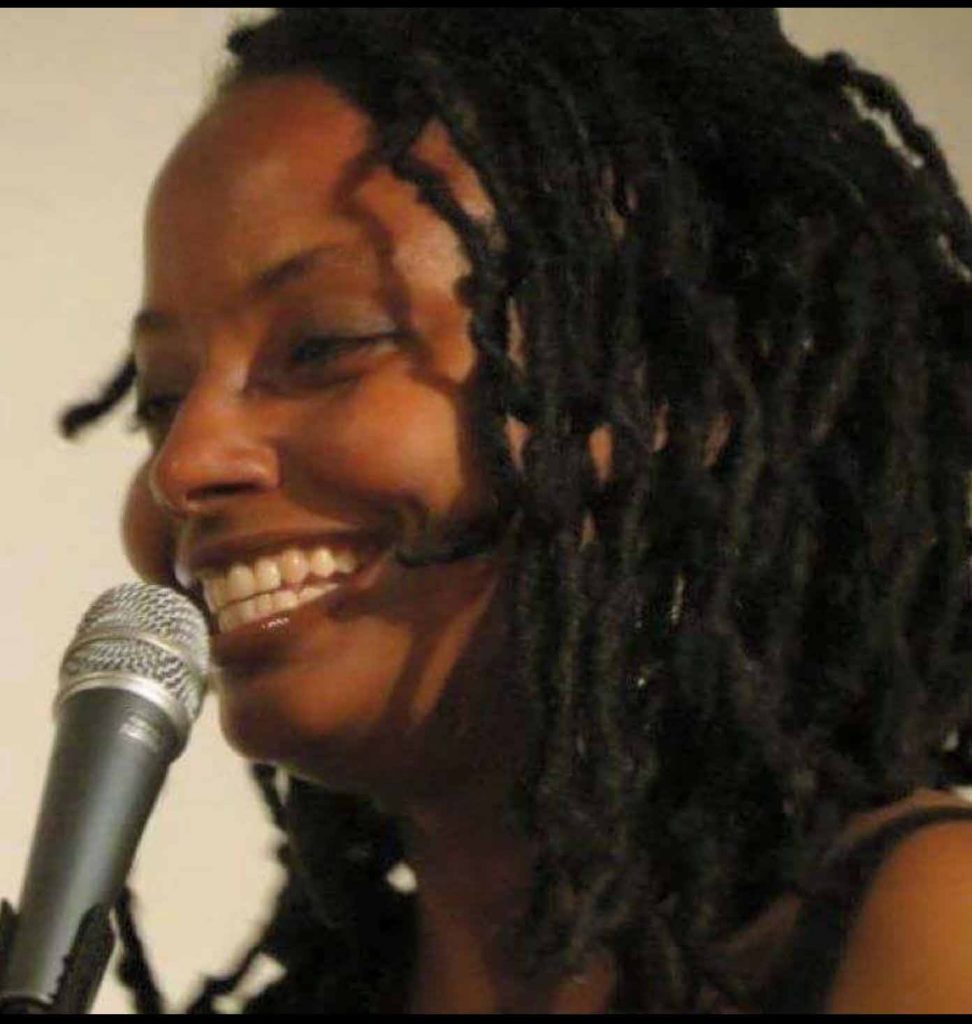 Denise Miller Artist Statement: 
Denise Miller is a professor, poet and mixed media artist whose publications include poems
in Dunes Review, African American Review and Blackberry: A Magazine . She's the 2015
Willow Books Emerging Poet, an AROHO Waves Discussion Fellowship awardee, a finalist for
the Barbara Deming Money for Women Fund, and a Hedgebrook Fellow. Her newest book,
Core, released from Willow Books in November 2015 has been nominated for a 2016 American
Book Award and a 2016 Pushcart Prize. Additionally, one of her poems from a collection in
progress has also been nominated for the 2016 Pushcart Prize. Miller has also been recently
named the Fall 2016 Willow Books Writer In Residence in conjunction with the Carr Center
Detroit and the NEH. More of her work can be found atwww.makedo.weebly.com.