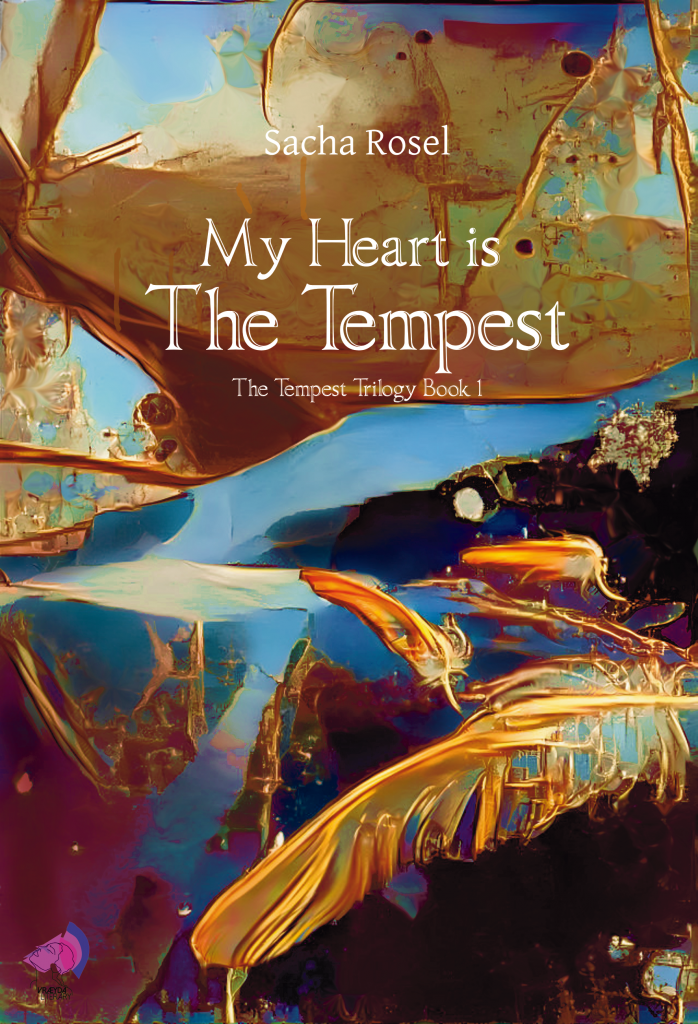 Inspired by Shakespeare's The Tempest and including direct citations from the play, My Heart is The Tempest is a dark reimagining of witch Sycorax, here portrayed as a 12-year old olive-skinned, black-haired human girl trapped in a land of cruel insect-like creatures loathing everything deviating from their personal truth and deemed a threat to their infallible world  ̶  including her. After unconsciously awakening her grandmother Miranda to life, Sycorax slowly comes to realize that the land she has always yearned for actually existed in the past, before being erased from everybody's memory. Now, thanks to Miranda's help, Sycorax can make that land erupt again, but she will have to learn how to welcome darkness first.
Purchase
The writing style is opulently visual and deeply introspective. The imagery was detailed yet well-paced … The plot was easy to follow and uncomplicated, and as such gave plenty of space for the writing style to shine. – Ngoc Han, Goodreads
"MY AROHO STORY" by Sacha Rosel
I first met the circle of women at AROHO in August 2020, during the first edition of the online Global Summer Camp. At the time, I was polishing my book My Heart is The Tempest; rejections of the manuscript flooded my email address inbox, and though I knew it deserved more than endless failure I felt more and more frustrated. As soon as the AROHO Global Summer Camp started, I immediately realized something special had come my way: the whole ritual of interconnected weaving of creative intentions and feelings that AROHO's women laid out throughout the writing sessions – or "dives", as Karina Puente defines them – helped me shape my writing process anew. I don't think my book would be the same without the help and support of the women I met at AROHO's Global Summer Camp. They gave me more confidence in dealing with my own creativity, leaving all frustration behind. Last but not least, it is thanks to them that I drafted my own creative anthem, which I use before I begin each writing session to guide me into my vision.