"My Father on His Deathbed" by Cynthia Robinson Young
…except he didn't have one.
His deathbed was an alley street,
far away from comfort.
He was abandoned,
lonely,
confused, staring at a
needle he had anchored into his arm,
not meaning to draw his life out. Staring into streetlights
until they become stars, he
wonders what will happen next
In a world he believed he created with his family, and now
believes
the drugs have destroyed.
I, on my twin bed,
across from my sister,
hear the doorbell ring at four in the morning,
see it is still dark as the night before,
recognize even then
the sound of the insistent knock
of Death's Messenger.
My mother, in her empty marital bed,
reaches out
to no one, then awakens
to grief
and an expectancy of
this visit,
these policemen,
this news,
this ending
that was always on its way to
our doorstep.
____________________
Share your response to this work, in any form, here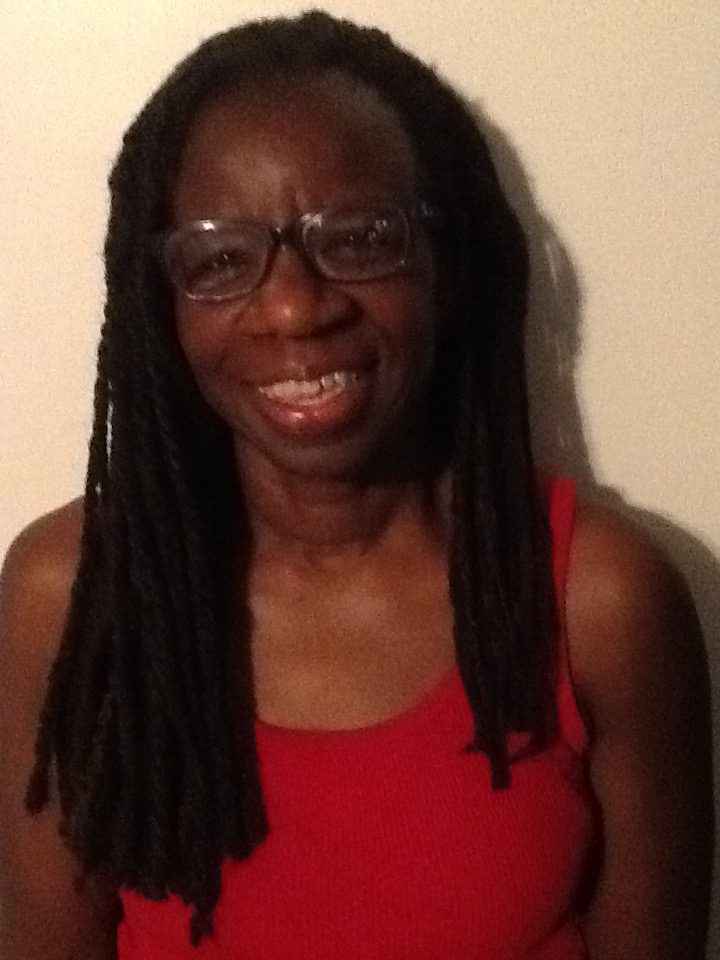 Cynthia Robinson Young's Artist Statement: This poem was written in response to someone talking about what people would say to each other when one of them is on his/her deathbed. It hit me that my father, who died when I was nine, said nothing to me because of the manner in which he died.
Cynthia Robinson Young was born in Newark, New Jersey. She received her B.A. from Covenant College in Lookout Mountain, Georgia, and upon graduation moved
to Berkeley, California to start a school. She was working on her M.A. in Creative Writing from San Francisco State when she grappled with coming to peace with taking a detour to have children. While taking a poetry workshop with Alice Walker, It was her advice, "the main thing you need to do is keep writing" that helped Cynthia leave with the confidence that writing and children could co-exist.
Cynthia currently lives in Chattanooga, Tennessee. She has been published in journals, including Radix, a 1970's Berkeley street paper, and an anthology. She has placed in The Writer's Digest Poetry contests, and in 2015 won first place in the 2015 Chattanooga Writer's Guild Poetry contest. She is currently working on a genealogical book of poems.