"Molding" by Sokunthary Svay
"…the apsaras always appear on the stone in the same pose derived from that of a flying figure…standing isolated from the world on a lotus blossom or flying in the open air, they are the divine symbols of joy." -Maurice Glaize, Angkor: A Guide to the Angkor Monuments
Cambodian girls
in roadside salons
idolize them in curls.
The eternal female
sculpted for worship,
protector of the temple city, Angkor.
Communist bullets
graze stone nipples.
Humanized by the King,
royal court dancers poised
in gleaming headdress.
In twilight, an apsara costume
slumped beside the royal bed.
Storytelling hands and feet
reminiscent of lotus
unfurling beside the Buddha,
ancestral mudras.
Foreigners cup their breasts
shiny from years of exploration,
hold them captive
in their viewfinder
to retrieve pleasure
in future moments.
____________________
Share your response to this work, in any form, here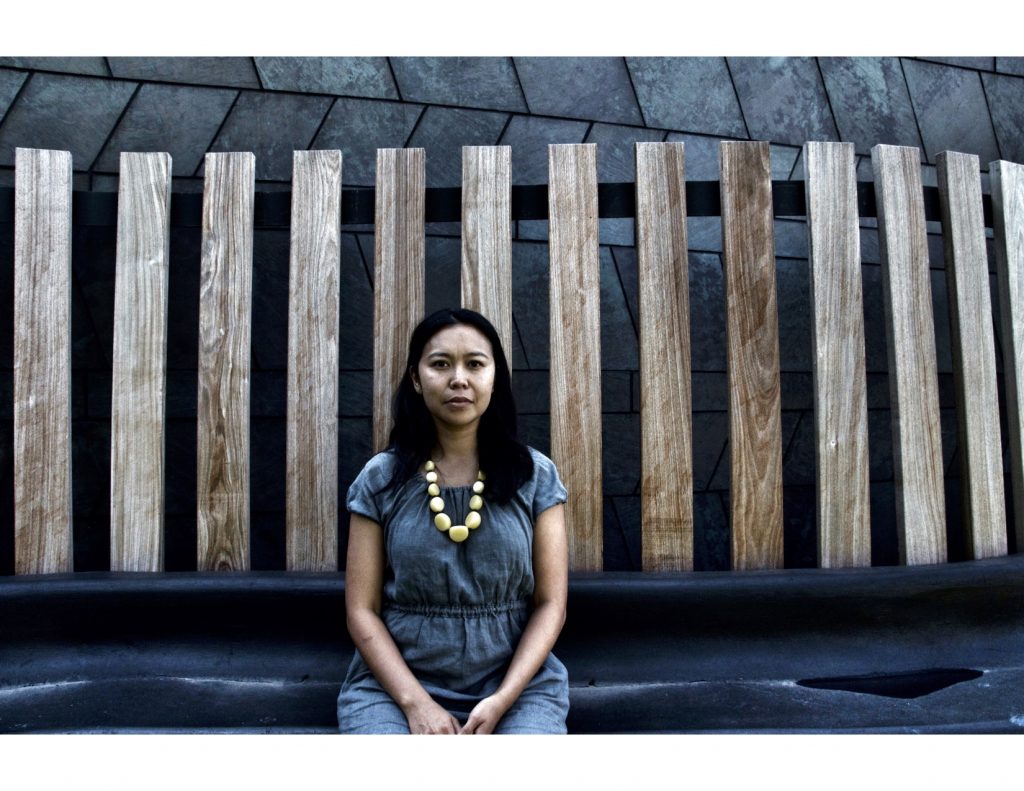 I am a Pushcart-nominated Khmer poet, writer and musician from the Bronx. My family and I were refugees from Cambodia who survived the genocidal Khmer Rouge regime. As of 2016, I am the poetry editor for Newtown Literary, and a founding member and Board President of the Cambodian American Literary Arts Association (CALAA). My work was a subject in New York magazine's "Living in a Sanctuary City" portfolio and featured in the New York Immigration Coalition's This is Our NY, broadcast in Times Square. I have been published in Women's Studies Quarterly, Prairie Schooner, LONTAR, and Mekong Review, Perigee, and Margins. I am a recipient of the American Opera Projects' Composer & the Voice Fellowship for 2017-2019. My first poetry collection, Apsara in New York (Willow Books) was published in 2017 and had a debut at Poets House.