Mary Ellen Sanger Awarded Fall 2009 Orlando Poetry Prize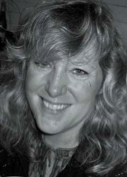 MARY ELLEN SANGER lived for 17 years in Mexico, and has published short stories and poems in Spanish and English in several Mexican journals, including Luna Zeta and Zocalo. Her essay "A Grammar of Place" was anthologized in Mexico, a Love Story, published in 2006 by Seal Press. She was a finalist for the Room of Her Own Foundation "Gift of Freedom" in 2007, and was awarded a writers' grant from the Barbara Deming Memorial Fund/Money for Women. She is currently writing a collection of stories inspired by the women of Ixcotel State Penitentiary in Oaxaca, Mexico where she spent 33 days and nights falsely imprisoned in the fall of 2003. Mary Ellen leads a creative writing workshop for Mexican immigrants through New York Writers Coalition (www.loslunes.wordpress.com), another for people in the early stages of Alzheimer's, and volunteers with PEN American Center on the fiction committee for their annual Prison Writing prize, and as a mentor in the Prison Writing Program.
Read her winning poem, "Secrets of a Wooden Saint in a Church in Jalcomulco," here.