Marilyn McCabe Awarded Fall 2012 Orlando Poetry Prize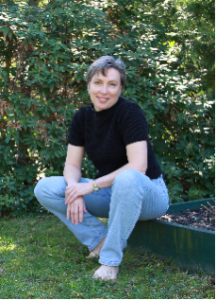 Marilyn McCabe's book of poetry Perpetual Motion was chosen by judge Gray Jacobik to be published as part of the Hilary Tham Capital Collection by The Word Works in 2012. She is a regular contributor of poetry book reviews for Connotation Press, and her poetry has appeared in print and online in such magazines as Nimrod, Painted Bride Quarterly, and the Cortland Review. Thanks to a grant from the New York State Council on the Arts in 2012 she is at work on the development of a video-poem.
Marilyn's winning poem, "On Hearing the Call to Prayer Over the Marcellus Shale on Easter Morning," was published in Issue No. 13 of the Los Angeles Review.